Have you ever wondered what it is the meaning of WhatsApp Emoticon 2016? In this article I will try to explain what emoticons, smilies, smileys and symbols are and how to use them, providing you with an exhaustive guide of all emojis.
Emoticons or Emojis, also called smileys, smileys or symbols, are used in text messages from WhatsApp and they serve to convey a feeling, a state of mind that cannot be expressed with written words.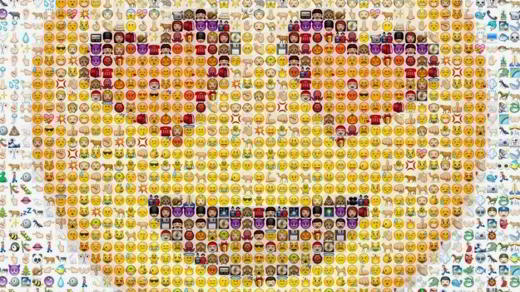 Adding an Emoticon in a WhatsApp message is very simple: just press the emoticon icon that appears when you type the message, whether it is Android or iPhone, to see a screen of emoticons divided by category appear.
WhatsApp symbols of 2016 are currently 1.000 and are divided into five macro categories:
People
Nature and Animals
Events and Objects
Places and means of transport
Symbols
But what are the WhatsApp Emoticon symbols of 2016? Well there are a lot of them and they are all communicative. Who has never happened to attach them in a message to express their mood? Well then if you want to find out the meaning of WhatsApp smileys, you just have to click on the images you see below to open them in a readable format.
Here is a comprehensive dictionary that explains the meaning WhatsApp emoticon 2016
The meaning of WhatsApp Emoticons [People]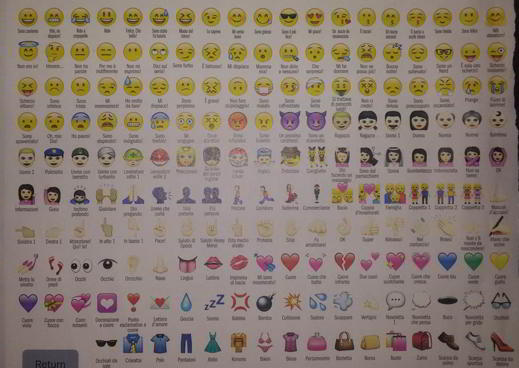 The meaning of WhatsApp Emoticons [Nature and Animals]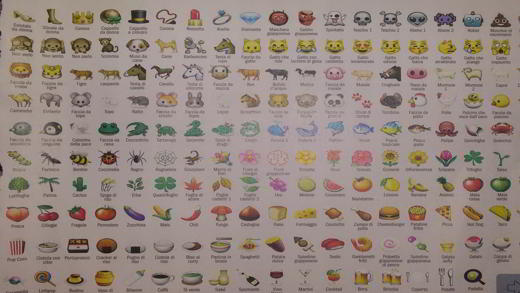 The meaning of WhatsApp Emoticons [Events and Objects]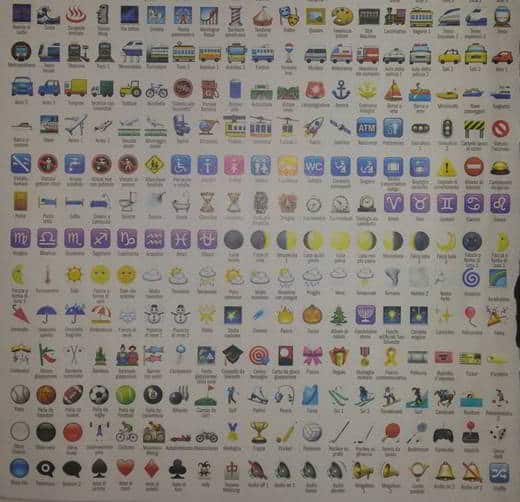 The Meaning of WhatsApp Emoticons [Transport Places and Events]

The meaning of WhatsApp Emoticons [Symbols]