The new 2017 senior phones, also known as mobile phones for the elderly, are practical and intuitive, and offer the best security features. There are many mobile phones for the elderly, but above all they are able to take the user by the hand and guide him in what is most important: that of getting in touch with others.
In this article I will reveal to you the best cell phones for seniors, all you have to do is keep reading what I'm about to tell you and take a few minutes of free time.
Senior phones are mobile phones or smartphones able to ensure ease of use and safety for elderly people, but above all quick help in case of need. But what are they the best cell phones for seniors?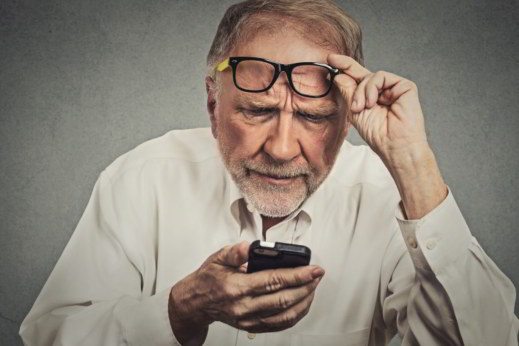 The best mobile phones for seniors must have large keys, well spaced and backlit, in order to be easily visible and easily accessible. Furthermore, they must have an orderly and rational layout of the buttons, with few commands to ensure easy memorization by the user.

Another key aspect of seniors' phones is the ringer volume and ring tone. It is preferable to set strong and well perceptible trills. In most cases, senior phones have an emergency button: a button that is distinguished by positioning, size and color and where the SOS wording is present. In practice, it is a programmable key that by pressing it automatically forward a call or a message to a previously set number.

Another feature of a senior phone must be that of a support base that facilitates charging. The user will not have to bend down to insert the battery charger into the socket but can always leave the base connected.
Below is a list of the best cell phones for seniors also known as Senior Phone.
ALCATEL 2008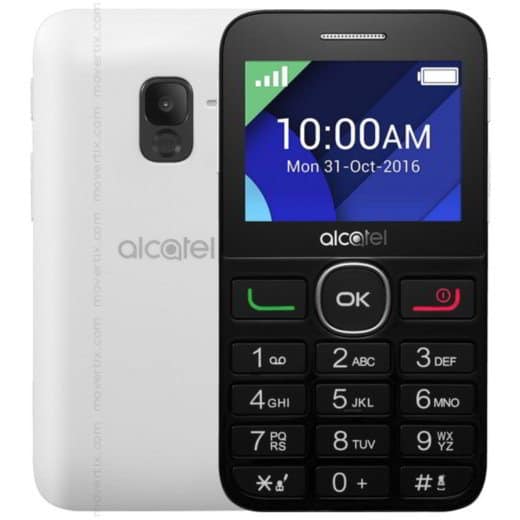 THEAlcatel 2008 is a senior phone with a lot of security features. It comes with a 2,4-inch display with a resolution of 240 × 320 pixels and a refined design. In addition to a 2 MP camera it has a 1.400 mAh battery with a talk time of 16 hours. It is available in different colors and in addition to an FM tuner, it has Bluethooth connectivity, speakerphone, vibracall and the SOS button for emergencies. The measurements are: 117 x 61,5 x 12,5 mm for a weight of 90 grams. The operating system is proprietary. Data connectivity is 2G. The charging base is also available in the package.
ARCHOS SENIOR PHONE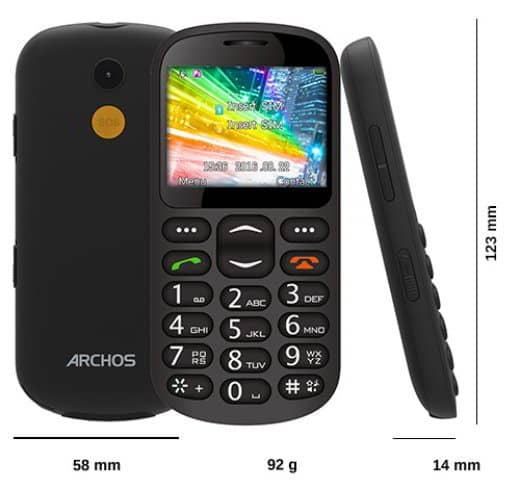 THEArchos Senior Phone is a dual sim smartphone designed for the elderly and with many safety features. In addition to the SOS button, it adds useful functions such as flashlight, bluetooth and FM radio. It comes with many large keys and a 2,31-inch readable display. The camera is VGA while the data connectivity is 2G. There is no shortage of voice recorder, an alarm clock, speakerphone, vibracall and a proprietary operating system. The measurements are: 123 x 58 x 14 mm for a weight of 92 grams. In the package there is the charging base. The battery is 1000 mAh.
EASY M-MOBILE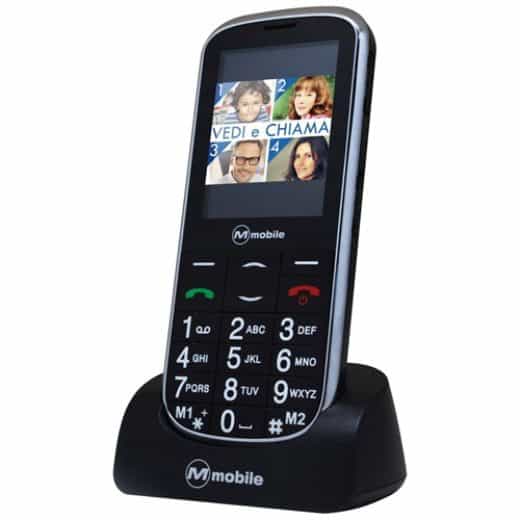 M-Mobile Easy it is excellent value for money. It offers large keys, loud ringtones and a good voice recorder. The display is 1,8 inches and the data connectivity is 2G. It has many security features but does not have hands-free, vibracall or even Bluetooth. Supplied with FM radio and charging base useful for fast and effective phone charging. The camera is VGA and the battery is 600mAh. The measurements are 116,2 x 52 x 13,6 mm for a weight of 88 grams. The operating system is proprietary. The "See and call"To associate an image to the contacts in the address book.
NGM EASY CLICK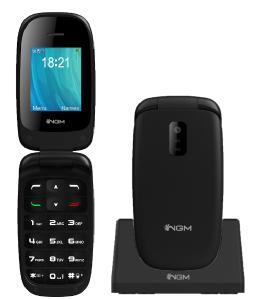 NGM Easy Click is a Dual Sim smartphone for the elderly compact and with rounded lines. It mounts a 2,4-inch display with 240 x 320 pixel resolution and has many security features. It has Bluetooth, speakerphone, FM radio and 2G connectivity. In addition to the charging base, it has a VGA camera, a proprietary operating system and a LED that signals incoming and missed calls, SMS and charging in progress. There is also the SOS button and the possibility for the mobile phone to pronounce the number entered. The measurements are: 99 x 51 x 3,6 mm for a weight of 88 grams. A 600 mAh battery closes the panel.

NORDMENDE FLIP 100S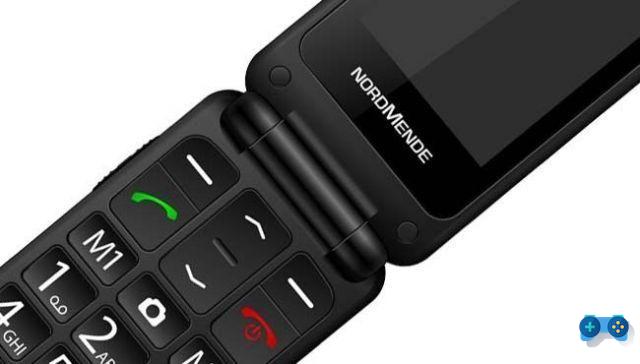 Nordmende Flip 100S is a clamshell senior phone with dual Sim technology and large functional keys. It mounts a 2,4-inch color display. The operating system is proprietary and the security functions are different. On the connectivity side we have Bluetooth, and 2G data connectivity. There is also no shortage of speakerphone, FM radio, VGA camera and a 900 mAh battery. Other features are: flashlight, LED, slot for microSD cards, the cradle for charging. The measurements are: 103 x 52 x 16 mm for a weight of 200 grams.
DORO EASY 8031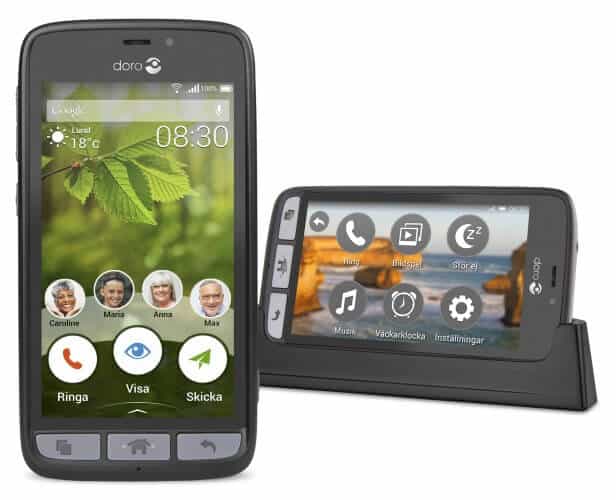 Last on the list is the Doro Easy 8031. It is a real Android 5.1 smartphone with a user-friendly interface. It has a Quad core CPU with 1 GB of RAM and 8 GB of internal memory. The display is 4,5 inches with a resolution of 480 x 854 pixels. The camera has 5 MP, but there are also features such as Bluetooth, speakerphone, vibracall, MP3 player, FM radio and 150 Mbps LTE data connectivity. The package provides the charging base for a 2000 mAh battery. The measurements are: 137 x 71 x 10,1 mm for a weight of 142 grams. In addition to the three large buttons that simplify use, the device provides the user with the functions, apps and services of a smart phone. The functions of the Doro Easy 8031 ​​guide the senior user step by step through each activity. The Doro Connet & Care app, downloadable on the Play Store, allows you to create a circle of people to offer assistance to every need. The My Doro Manager app, on the other hand, allows relatives and friends to remotely manage their smartphone to offer technical assistance via phone and PC.
Adriana gil We are a specialized and passionate team of virtual reality. We have extensive experience in this area. We decided to create ForVirtualRealityLovers to share all our information with customers and users. We have quality information. You can find tips, guides, interviews, top products and much more! If you are curious, enter our site ForVirtualRealityLovers.com and discover the virtual world! 😉 The best Chinese smartphones on offer: buying guide ❯
Articles related to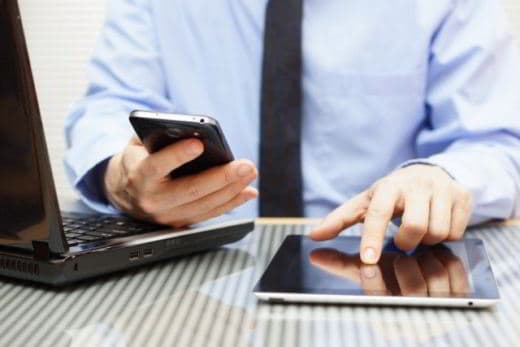 Best apps to find work 2022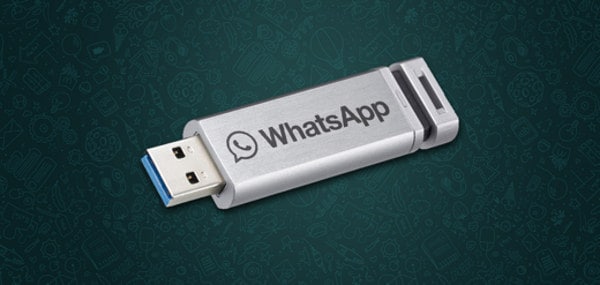 How to create a portable version of WhasApp on a USB stick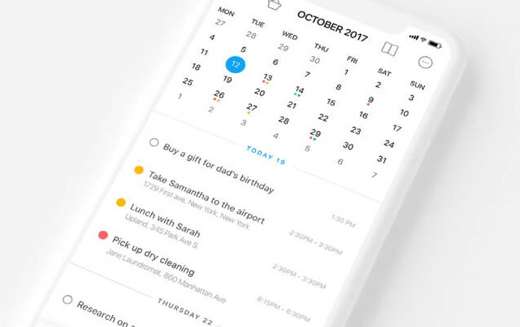 Best calendar app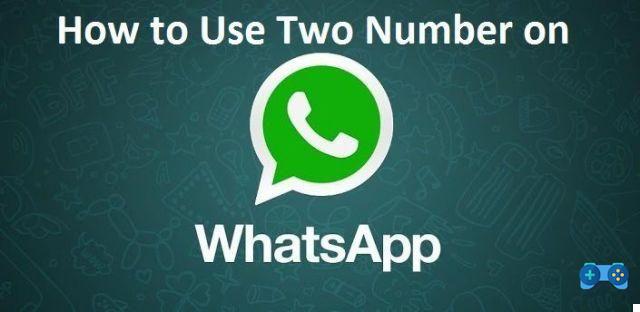 How to use two different phone numbers on WhatsApp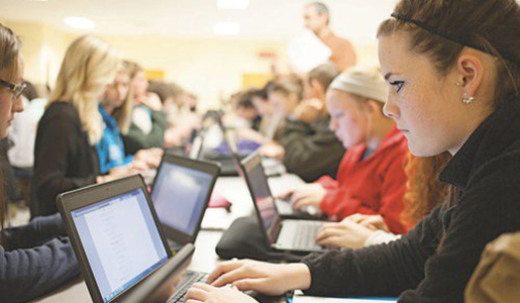 The best Android and iOS Apps for School and University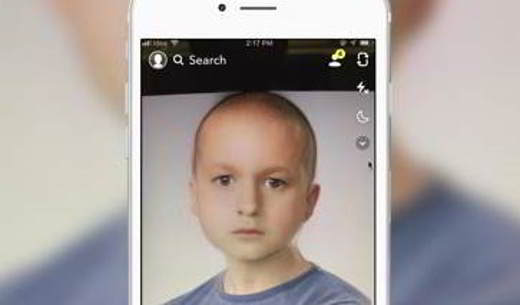 Instagram stories child filter
Add a comment from Best Cellphones for Seniors: Buying Guide
Comment sent successfully! We will review it in the next few hours.

Telephony
Move apps to an SD card
How to take and save screenshot on Samsung Galaxy J 2016
How to force restart iPhone 11, 11 Pro and 11 Pro Max
Message blocking WhatsApp how to fix
The features of the new Samsung Galaxy S3
How to make and save screenshots with Archos
Meaning Emoticon WhatsApp 2017
How much does it cost to sponsor on Instagram
How to create free Android apps without coding
Best 6 inch smartphone with big screen
How to change profile on WhatsApp
Best apps to monitor kids cellphone
How Clean Master works, the app that frees up space for your smartphone
Come fare screenshot Nokia 6
How to use the Google Maps navigator on Android
How to disable Peel Remote advertisements
How to get verified on Instagram
How to delete duplicate photos on Android and iOS
How to Sign Up on TikTok: Can You Really Do It?
What Instagram is for and how to use it perfectly
❤️Chi Sleep For Virtual Reality Lovers?
For Virtual Reality Lovers we are a team of people who aim to give you all the best information about Virtual Reality.
What information do we share?
We share everything you need to know about virtual reality, tips, prices, features, guides and much more !.
🤖What are the best virtual reality products?
We have the best information section on the best virtual reality products.



This work is under a Creative Commons Attribution-Non-Commercial-No Derivatives 4.0 International License. 2021/primerpaso.me X
Check out our best articles!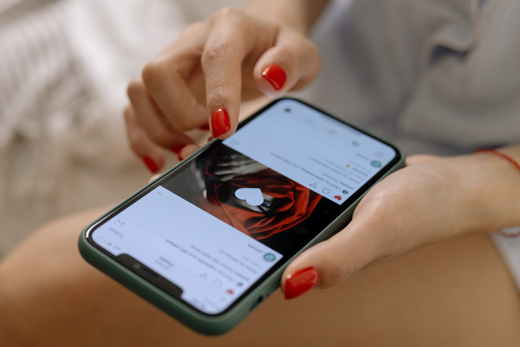 How to grow an Instagram page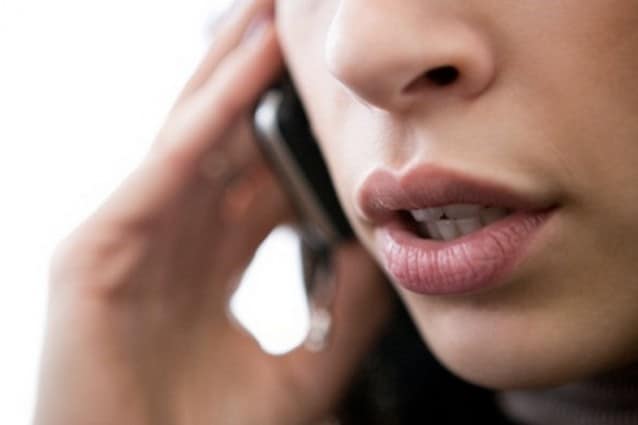 How to find out the number of an anonymous call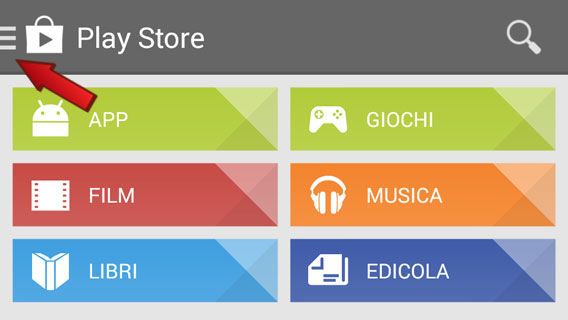 How to remove automatic app updates on Android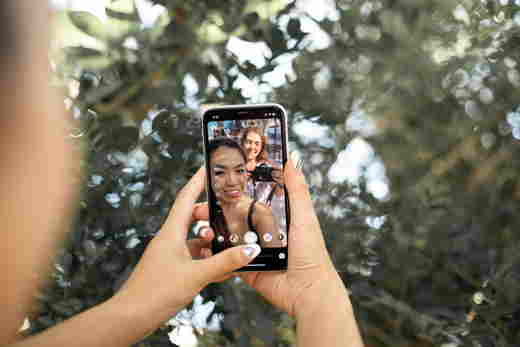 How to take photos for Instagram