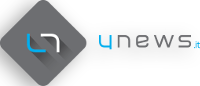 Ball on the pitch on Xbox One and PC.
EA has some interesting news regarding its football title now in the pipeline: the possibility, for some lucky players, to try it in preview.
Below we attach the official press release.
MAKE YOUR MARK IN EA SPORTS FIFA 17 WITH TRIALS PLAY FIRST EA ACCESS AND ORIGIN ACCESS
22 September 2016 -
EA SPORTS ™ FIFA 17
will be available in North America on
September 27th
and around the world on September 29, but subscribers to
EA Access *
on Xbox One ea
Origin Access *
on PC can already play FIFA 17 now for
10 hours
. Members can unlock special EA Access and Origin Access FUT Kits by completing a Squad Creation Challenge. These types of challenges are only available during the Play First Trial. Complete the challenge to get a reward that will be kept in the final game if you decide to purchase it. Find out more about the FIFA 17 Play First Trial at this link: https://www.easports.com/it/fifa/fifa-17-ea-access-origin-access
Powered by Frostbite ™ ** on Xbox One and PC, FIFA 17 delivers authentic and realistic action and introduces fans to a host of new characters. EA Access and Origin Access members will have the chance to experience the power of Frostbite first in the new story mode, The Journey **. In addition, thanks to many changes in the game system in FIFA 17, they will be able to experience first-hand the news, including the Physical Game Revolution, Renewed Set Kicks, New Attack Techniques and the new Active Artificial Intelligence System.
In addition to playing EA games early before release for a limited time and enjoying 10% off digital purchases, joining EA Access and Origin Access also unlocks The Vault, an ever-expanding library of games that includes Need for Speed ​​™, Battlefield 4 ™ and Plants vs. Zombies ™ Garden Warfare 2.
For more information, in addition to the complete list of games in The Vault, visit http://www.ea.com/eaaccess/it_IT.html and https://www.origin.com/ita/it-it/store/ origin-access
EA SPORTS FIFA 17 is developed by EA Vancouver and will be available in North America on September 27 and worldwide on September 29 on Origin ™ for PC, Xbox One, PlayStation®4, Xbox 360®, and PlayStation®3. The game is PEGI 3.
Fans who pre-order FIFA 17 Super Deluxe Edition can get up to 40 FIFA Ultimate Team ™ Maxi Premium Gold Packs, Team of the Week loan players and other FUT content. Click here to discover all our booking offers. EA Access subscribers on Xbox One and Origin Access subscribers on PC receive 10% discount when ordering from Xbox Live and Origin, respectively.
* CONDITIONS, LIMITATIONS AND EXCLUSIONS APPLY. VISIT http://www.ea.com/eaaccess/it_IT/terms.html and http://www.origin.com/store/origin-access FOR MORE DETAILS.
** Frostbite technology and The Journey are available on Xbox One, PlayStation 4 and PC.