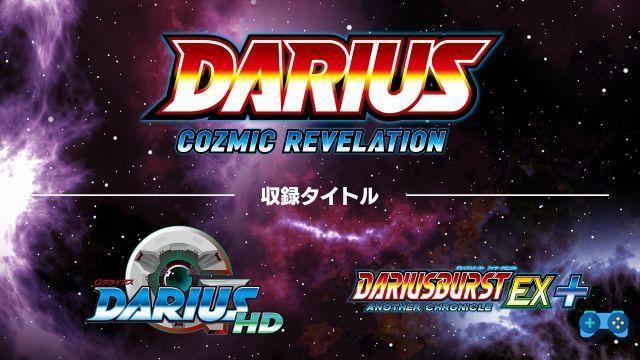 Great news, editions of Darius Cozmic Revelation to Nintendo Switch di Strictly Limited Games will include SAGAIA (previously released for Nintendo Game Boy only) as a bonus.
All information below :.
Strictly Limited Games is pleased to announce that Darius Cozmic Revelation for Nintendo Switch will include the exclusive Nintendo GameBoy version of SAGAIA as the third entry in the collection!
The Darius brand is synonymous with some of the most acclaimed and iconic shooters ever created. Darius is a series of side-scrolling shooter games that began with the original arcade release in 1986. TAITO's Darius Cozmic Revelation presents in addition to SAGAIA the legendary G-DARIUS HD and the brand new DARIUSBURST: Another Chronicle EX + which will delight fans of this kind and will capture the hearts of novices.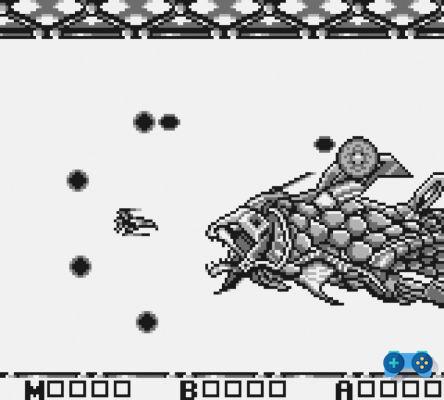 Having previously been released on the Nintendo Game Boy in Japan in 1991, SAGAIA is a Switch exclusive and will only come in physical version through the Darius Cozmic Revelation editions of Strictly Limited Games for the Nintendo Switch. This title contains eight levels of pure pixelated beauty from one of the greatest shooter series ever created.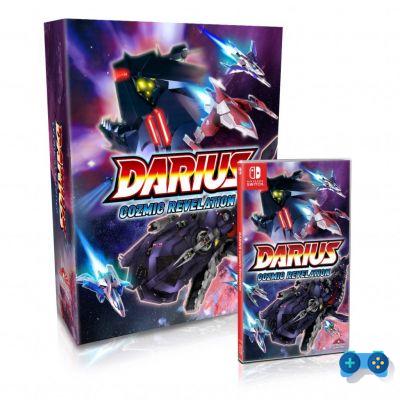 Featuring new models and graphic enhancements and iconic shmups, G-DARIUS HD is a remastered port of the original G-Darius (1997) that pioneered the transition from 2D to 3D with great success. Superb boss battles, coupled with a brilliant soundtrack, have created an unsurpassed arcade experience with even an option to play in low resolution just like the original arcade version.
A new revision of Dariusburst AC titled DARIUSBURST: Another Chronicle EX + will be included in the package. The DARIUSBURST series started in 2009 on the PSP, with beautiful 3D graphics and additional features to expand the 2010 arcade version. The game is developed by Pyramid and will not only include the features of the arcade version of "Another Chronicle EX", but there will also be new features such as a replay mode and new levels.
Darius Cozmic Revelation for Nintendo Switch is available for pre-order from Strictly Limited in two editions: Collector's Edition and Limited Edition.