Have you just sent a WhatsApp message by mistake and unwittingly to a person who shouldn't read what you wrote? A big trouble. But don't get down and most of all relax. With any luck, you may be able to delete WhatsApp messages before they are read. Yes just like this! You read that right, with a little trick I will help you understand how to delete WhatsApp message sent after 7 minutes.
WhatsApp allows you to delete a message in case it was sent by mistake, but only if you do it within 7 minutes. After 7 minutes have elapsed since it was sent, you will no longer be able to delete the message on the recipient's phone. However, if you need to delete WhatsApp message permanently, then it is the case to get to work and take a few minutes of free time, because at the end of the reading you will be able to delete WhatsApp message sent by mistake.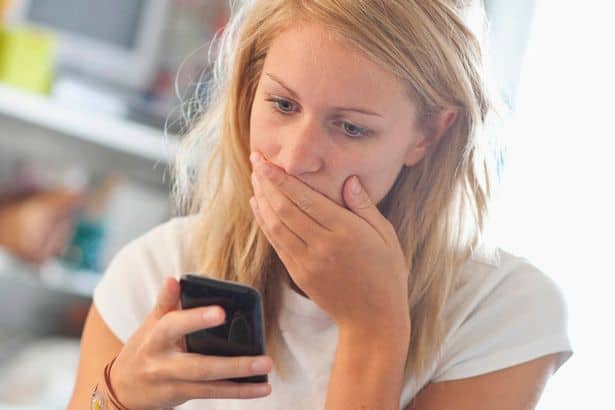 As you well know, the most used messaging app in the world has introduced a new function that allows you to delete WhatsApp message sent after 7 minutes within seven minutes of sending. The steps to use this option are to hold your finger on the offending message to select it, press the trash can icon and then select Delete for all. In this way the recipient will see a message that will notify the deletion of the message: This messaggio è stato eliminato.
HOW TO DELETE WHATSAPP MESSAGE SENT AFTER 7 MINUTES
Yet there is a way around the 7 minute limit. The trick is to fool WhatsApp by changing the time on the phone so that he thinks the 7 minutes have not yet passed.
To do this, you must first turn off the Wi-Fi or cellular data connection. Then go in Settings> Apps and notifications (or notifications only) and force close WhatsApp by tapping on Ends or by putting the switch to OFF.
Then move to System (or General Management)> Date and time and turn the option off or OFF Automatic date and time.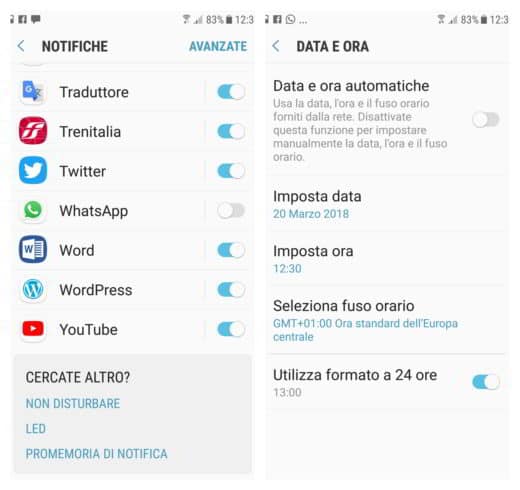 Now change the time on your mobile by setting the one in which you sent the message you want to delete on WhatsApp. At this point you can restart WhatsApp, go to the chat, select the message you want to delete and choose the voice Delete for all to also delete in the recipient's mobile phone.
When finished, you can reset the correct time and re-enable the automatic update option.
Warning: use what has been said sparingly, the excessive use could lead you to ban your account. In the latter case if it is a temporary ban you can go back to using WhatsApp by opening the app and waiting for the end of an automatic countdown, if it is a definitive ban, you will need to send an email to Support@whatsapp.com for reactivation.