Share your current location on WhatsApp and take advantage of the app's geolocation feature to go Live as and when you want.
If you want to let your chat friends know the exact place you are and let them reach you in a certain place? Or do you want to monitor your child's position in real time through your mobile phone to find out where he is?
Sharing your geographic location with your contacts with WhatsApp has always been possible. Using the GPS of the smartphone, WhatsApp, in the latest release, has completely revolutionized the geolocation function to know your position in real time.
How to share current location on WhatsApp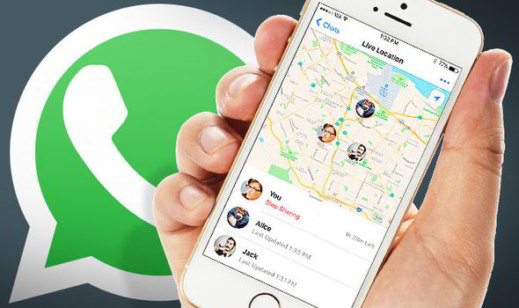 Take five minutes and make yourself comfortable because in this tutorial I'll explain how to share current location on WhatsApp. Don't worry, the steps that I will show you do not require great computer skills, so follow carefully what I am about to tell you.
ALSO READ: How to backup WhatsApp chats
After making sure you have GPS active, go to the chat on which you want share current location on WhatsApp, click on the attachment icon and select the item Location in the central part at the bottom.
At this point, locate your precise position by tapping the button at the top right. Once you are sure that WhatsApp has identified your location correctly, stop on Share position current, then stop on NEXT.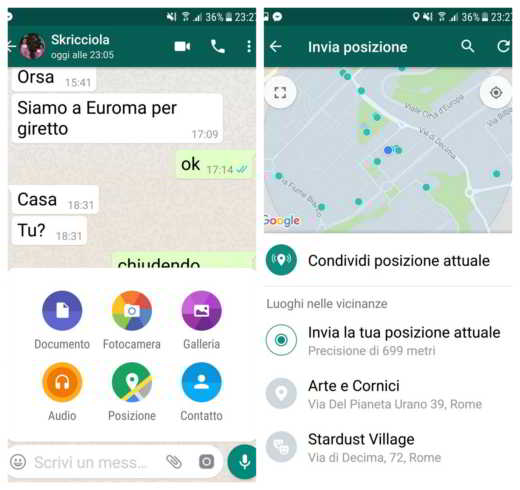 In the following screen choose one of the three time periods you will be in live mode with the location, i.e .: 15 minutes, 1 hours or 8 hours and add a comment if you want. At this point, stop on the green icon to give theOK.
In the message that will appear you will see the map of your position, the expiration of the live sharing of the latter and finally any comment. By tapping on this message you can track your position.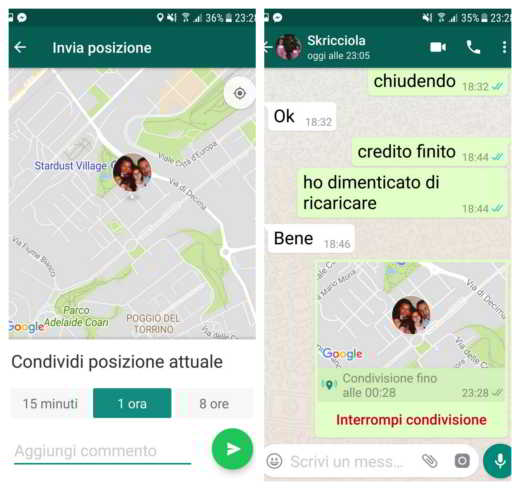 You can at any time decide to stop showing your location to your contacts. To do this you have to tap on the red writing Stop sharing and then confirm the operation by selecting Stop.
Another method to stop live sharing of your location is to go to Settings> Account> Privacy> Current location and select the writing X Stop sharing. To complete stage on Stop to confirm.
READ ALSO: How to block apps that track movements