You have lost your INPS PIN and you no longer know how to consult your contribution situation or submit questions? Quiet in this guide I will explain to you how to recover the INPS PIN to access online services again.
For some years now, all the services of the National Institute of Social Security have been easily accessible online in order to interface easily from home without wasting time in long lines at the counters.
Access to the online services of the INPS of a personal nature are located in a reserved area which can only be accessed through a specific PIN which must be requested directly from INPS, online or by calling the number 803164 (free from landline) or 06 164164 (for calls from mobile phones).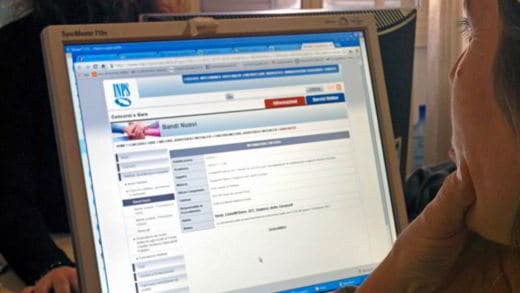 The ordinary PIN offers a first level of authentication for the consultation of various services, for the forwarding of telematic applications it is necessary instead il Device PIN, which is issued only after verification of an identity document.
Once you have obtained this INPS PIN code, you will have full access to all INPS online services, to check your contribution situation, request the redemption of the degree, submit applications to obtain benefits, monitor pension payments and much more.
All services are accessible from PC, tablet or smartphone as long as you have the famous PIN.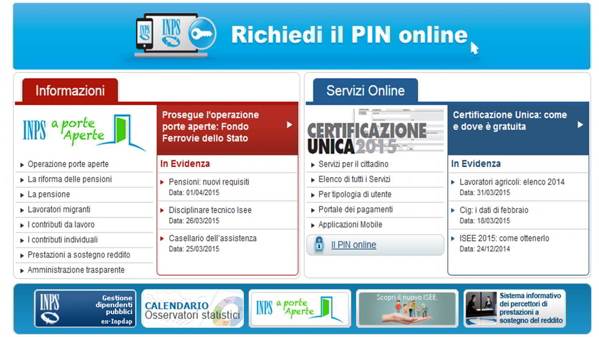 How to recover the INPS PIN
In the event that for any reason you have lost your PIN and are no longer able to access the INPS online services, go to www.inps.com and click under the letter R, on Online Pin Request> Have you lost your PIN? and then Reset PIN.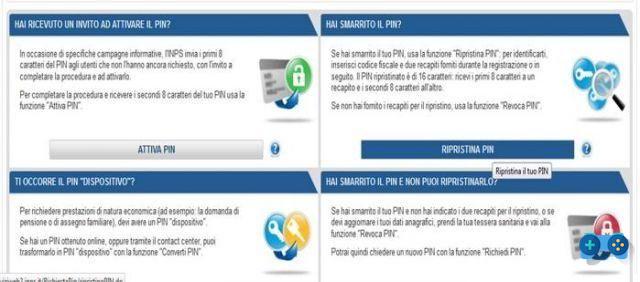 To recover the INPS PIN you will have to enter at least two contact details between mobile phone number, address emails, PEC e PEC citizen. Once this is done you will receive an email with instructions for reset the PIN. You will find a link it's a code to use for recovery.
At the end of the procedure a new code will be sent to you, the first part away SMS and to the second for emails.
When you enter the 16-character PIN for the first time, a procedure will automatically be activated which will replace the 16-character PIN with one of 8. You will need to keep it and use it for subsequent accesses.
The restored PIN retains the characteristics of the lost one, retaining any "device" PIN value.
If it is not possible to reset the PIN online, you can go to an INPS office to get a new PIN or make the Revocation of INPS PIN and then request a new one from PIN Request On Line providing at least two contacts between mobile phone, PEC or email.
Alternatively, you can go to the INPS office or call the Contact Center at the numbers indicated above.