Do you want run and save the screenshot su Galaxy Tab S3 but you don't know how to do it? Read on and we'll show you how.
In this article we will show you a guide for take and capture screenshots on Galaxy Tab S3, equipped with Android 7.0 Nougat, in a simple and fast way.
Introduced in early February 2017, the Galaxy Tab S3 is an aesthetic and technical gem weighing just 429 grams. It mounts a 9,7-inch Super AMOLED HDR display with a resolution of 2048 x 1536 pixels. It supports a new S Pen with about 4096 pressure levels, a Snapdragon 820 operating system flanked by 4 GB of RAM and 32 GB of internal memory expandable with microSD up to 256 GB, and a 6000 mAh battery. If desired, it is possible to combine a backlit cover keyboard with Pogo Pin power supply.
Are you new to a Galaxy Tab S3 tablet and need to take screenshots?
Come fare screenshot Galaxy Tab S3
Proceed as follows: when the image you want to capture is visible on your screen, for run and save screenshot on Galaxy Tab S3 you have to hold down the "POWER"And"VOLUME DOWN". Keep them pressed for at least 1.5 seconds.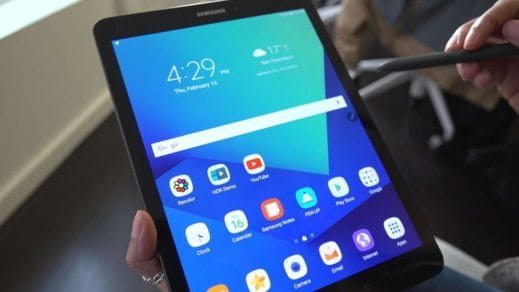 POWER (On / off button) + VOLUME DOWN= Screenshot.
A message will appear in the notification area at the top of the screen to confirm that the image has been captured.
The second solution for run and save screenshot on Galaxy Tab S3 it is through the option Palm Swipe.

If the Palm Swipe to capture option is enabled, it is usually by default, to capture the screen you will have to swipe your hand (positioned like a knife) across the screen from right to left, or vice versa, as if it were a scanner.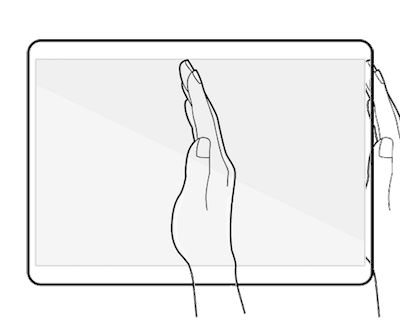 A message will be visible in the notification area, at the top of the screen, to confirm that the image has been captured.
In case the gesture doesn't work, you need to activate the Palm swipe to capture function or Scan with palm dragin Settings> Advanced Features your Android 7.0 Nouget.
In other versions of Android you should find the option Motion e Gesture and plug up Palm swipe to capture and activate it via the switch.
When finished you will find your screenshot in the app Gallery in the folder Screenshots. This process is guaranteed for the SM-T820 and SM-T825 models of the Samsung Galaxy Tab S3.
BUY ON AMAZON: Galaxy Tab S3 cover, film, earphones, case