The contacts are in the SIM and do you want to have them also appear in the address book of your Android smartphone?
Here is the solution: Let's open the Address book and click on the button of options (the one at the bottom left), then up Import / Export and then Import da card SIMs.. The path is more or less similar for all Android phones.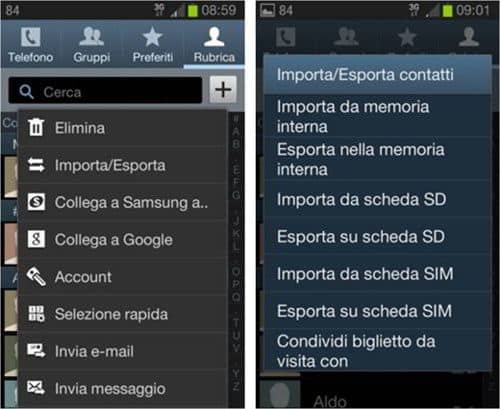 At this point the smartphone will ask us where to copy the SIM contacts. We choose l'account Google (Gmail) that we have set. The copy will be made in the Google cloud. If we choose the internal memory instead, we will have the contacts present only on that mobile phone.
It is therefore convenient to put them on a Google account, so we will have a backup that is always accessible, with all mobile phones (iPhone, Android of various brands and Windows Phone).
Good import.
Do not hesitate to leave your impressions or ask questions.