How to download YouTube videos with subtitles. A quick guide that reveals how to extrapolate subtitles from YouTube movies.
Many videos are distributed on YouTube for free, such as videos from TV stations, documentaries, online courses, conferences and so on. For this reason the subtitles of a particular video could be useful for those who want to translate a video into a foreign language or for those who want to study or deepen a particular topic of a video.
Therefore? If you have the need to download subtitles from Youtube to better understand the subject of a movie or to use them as notes to read and study calmly, all you have to do is continue reading to find out what I am about to tell you.
How to download YouTube videos with subtitles
In this case the best online service for download Youtube subtitles è DownSub. This is a website that offers the possibility of extrapolating the subtitles present in Youtube movies.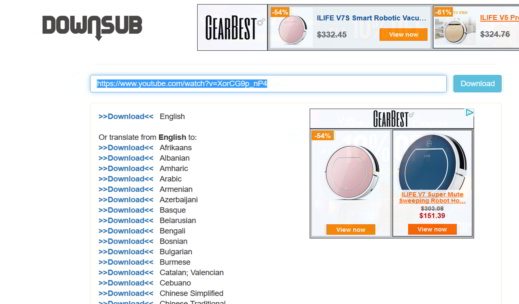 Its operation is quite simple. First connect to Youtube and copy the link of the video you are interested in from the address bar. Then connect to DownSub and paste the link (CTRL + V) in the search box, then press the button Download.
At the end of the processing, the DownSub service returns in addition to the original language, a series of Download in all other languages ​​(if available). Click on the link Download and save the proposed file in .srt on your hard drive. To open it, right-click on the file and select the item from the pop-up menu Open with. From the menu choose a text editor such as Notepad + + o Wordpad And that's it.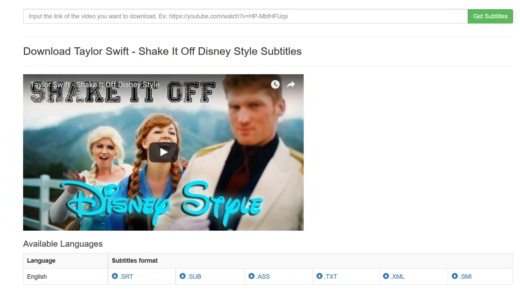 Another online service for download YouTube videos with subtitles è SaveSubs.
Like DownSub, to use YouTube Subtitle you must first connect to Youtube and after copying the link of your video, paste it in the YouTube Subtitles search box, then press the button Extract & Download.
In addition to viewing the video, the result will be the possibility to download Youtube subtitles in the formats: TXT, SRT, SUB, ASS, XML, SMI.
Other useful articles