Are you tired of sharing your daily life on Facebook pages? Is there anyone who is bothering you on Facebook and you want to lose sight of it? Or you have discovered that Facebook is no longer for you and you think it is time to understand how to delete Facebook account permanently?
You must know that entering the world of Facebook is a breeze, just create a free account with a username and password and start adding friends, posting photos, chatting, changing your status, playing games and much more. But if you decide not to be part of it anymore, things change. The procedure for delete Facebook account it's simple but the menu isn't that handy. Most importantly, it's not an immediate process, as it takes at least a couple of weeks for your profile to actually be deleted.
How to delete Facebook account permanently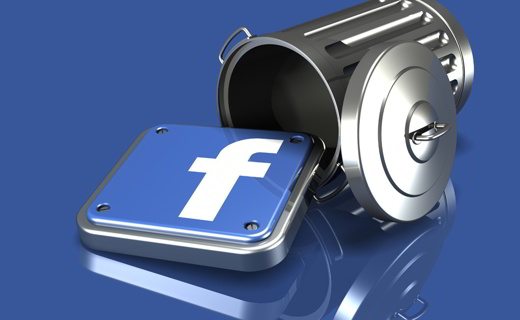 You will also need to take care of what you have posted: photos, videos, messages and everything else. However, if you are convinced and want to delete Facebook account permanently, read on and you will find out how to do it.
The first step to take for delete Facebook account permanently is to make a backup of your data saved on the king of social networks. Go to the page of General account settings di Facebook (Settings> General) and click on the link Download a copy of your Facebook data.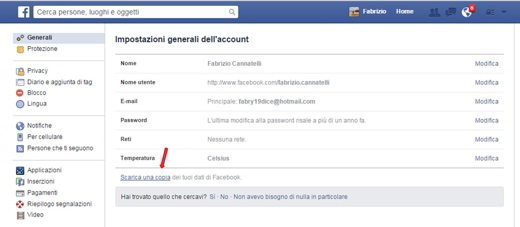 On the page that will appear, click on Start my archive and wait for the system to prepare the zip file. In the file you will find: photos, posts, conversations and information about your profile.
When the archive is ready, based on how much material you have published, Facebook will send you an e-mail message with a link to notify you that you can download the zipped file to your PC. Click on the button Download Facebook archive, enter the password to access the social network and proceed with the download by clicking on Send.
Once this is done, on the profile page click on Update Information. Use the command Modification to delete all our personal data, do the same by deleting the image albums in the section Gallery.
Now that your backup is safe on your PC, you can get started delete Facebook account permanently you can enter the Service center.
Click the button in the shape of an arrow to locate it. Click on the item City Center Quick and then, in the next menu, on Visit the Help Center.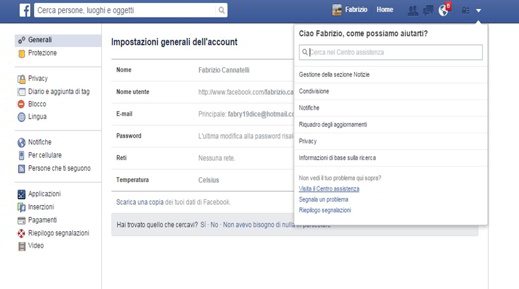 The page of Service center presents the topics listed in the left column. There you will have to select and click on the item Manage your account.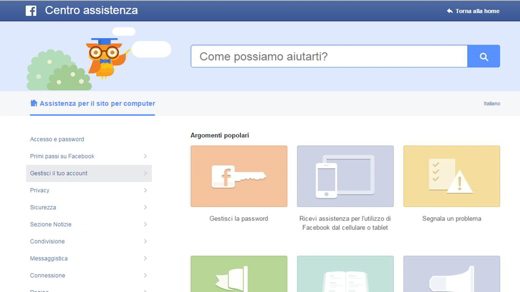 Immediately after click on the item Deactivation and deletion of accounts. You will see all the most frequently asked questions about the various activities in the Help Center appear on the page.
Click on How can I permanently delete my account?. Within the answer that will appear, click on Communicate it.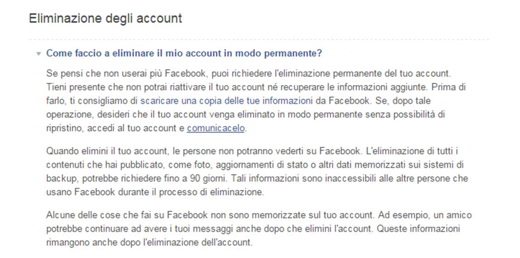 You may have to wait a few minutes before you see a screen with a text box that will warn you that the decision is irreversible. Then click Delete my account.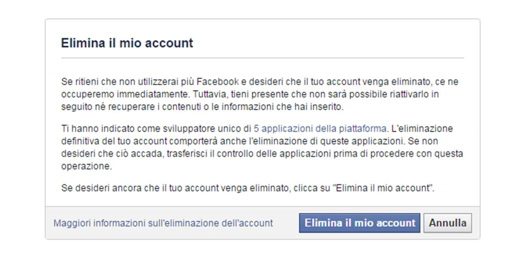 The last hurdle to overcome is to enter your Facebook login password and simply answer a question. Sometimes it is simply a matter of appropriately selecting certain images from a list.
If you have difficulty with images you can choose to insert a word that is proposed or a sound. After this security check you will have completed the procedure that will allow you to delete Facebook account permanently.