Run to download it.
Konami Digital Entertainment BV today announced the availability on the App Store and Google Play Store of PES 2017 mobile. In the last two weeks, more than 3,5 million gamers have pre-registered on the official website of PES 2017 mobile.
PES 2017 (PRO EVOLUTION SOCCER) KONAMI's award-winning football series, which for more than 20 years has been appreciated by fans around the world, has sold more than 96 million copies and is ready to enter the world of iOS and Android devices. PES 2017 mobile, is based on the same engine used in the console version of the game - optimized for use with smartphones and tablets - and offers the most fun and realistic on-the-go football game experience. PES 2017 mobile includes the licenses of the partner teams and all the classic contents that have made the success of the Saga. Players can create a real dream team by signing their favorite footballers and coaches from the most famous football teams. PES 2017 mobile represents the ultimate football gaming experience.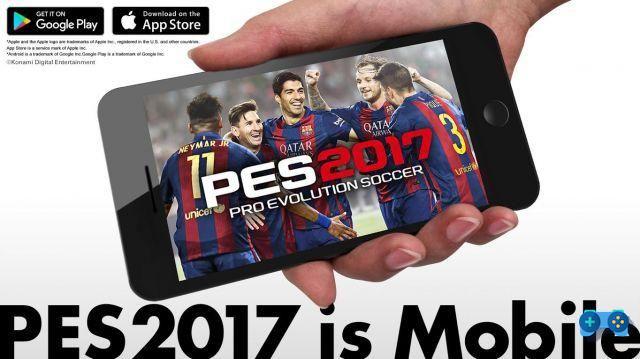 On the occasion of the launch, special scouts and agents will be made available for a limited period of time and through special game events, allowing users to create the team of their dreams. Starting today, PES mobile players will be able to sign in their team some players characterized by a very high level of finishing skill - such as Lionel Messi and Pierre-Emerick Aubameyang - by participating in the "Great Finishers" event. Another event, called the "Step Up Challenge," will allow players to challenge CPU-controlled formations and receive rewards based on their achievements. For more information on these in-game events visit: www.konami.com/wepes/mobile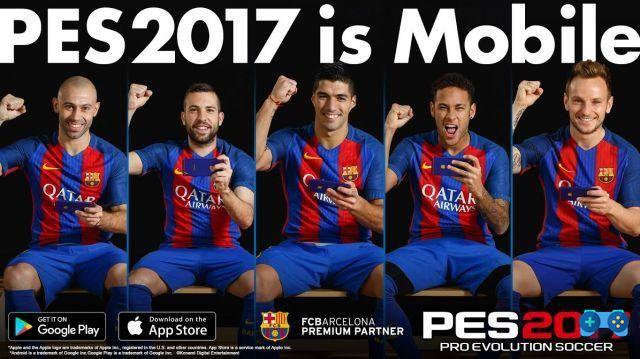 The bonus content of the PES 2017 mobile Kick-Off Campaign will continue to be available until 23 August (4:59 UTC) giving users the opportunity to obtain FC players through a very rare special "Silver Level" Agent. Barcelona, ​​Borussia Dortmund and Liverpool FC.
For more information about the Kick-Off Campaign, please visit: www.konami.com/wepes/mobile
PES 2017 mobile is now available for iOS and Android devices in approximately 150 countries around the world.