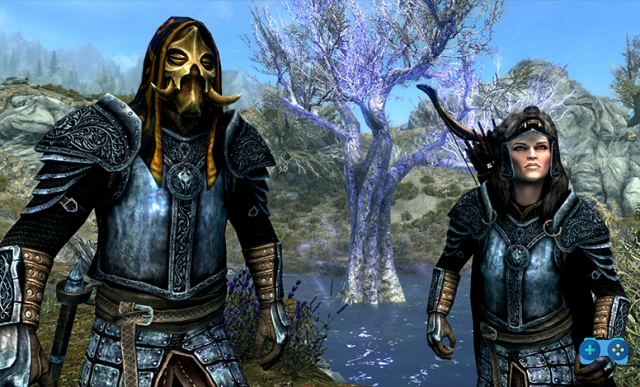 Beware of the bosses.
The Elder Scrolls V: Skyrim is one of those immortal titles that even after many years are played relentlessly and indeed, thanks to the mythical world of mods on PC, they manage to overcome aging with glory, if not cancel it at all.
The title hit shelves in November 2011 and the following year saw the release of two highly acclaimed DLCs: Dragonborn and Dawnguard.
With users always careful to find easter eggs and bugs of various kinds, only now, 3 years after the first release, is it definitively clarified how to meet 3 special bosses.
We are not talking about tricks or mods, but only the procedures well studied by the developers.
Thanks to a Reddit user, Davidkones it has now been made clear what different users have experienced over the years.
1) To invoke the dragon Vulthuryol in the Blackreach underground city, the cry "Unrelenting Force" must be used on the ORB.
2) Karstaag can be found in the Dragonborn DLC, in the ruins of Karstaag Castle. You have to take his skull from the ice cave and place it on his throne in the castle.
3) "The Reaper". In the Dawnguard DLC it is possible to find it in the Mound of Souls, by placing 3 fragments of the reaper's gems on the altar in the main building we will make the boss appear.