The new model of Google Nexus 5 and "KitKat"The new version 4.4 of the operating system Android.
Available already on Google Play, the Nexus 5 manufactured by LG has a 800 GHz Snapdragon 2,26 processor it's one 4,95 inch screen. The resolution is 1920 x 1080 (441ppi). Thanks to KitKat, the new LG smartphone is strongly integrated with the Google galaxy and has a 4G / LTE connection and ultra-fast Wi-Fi.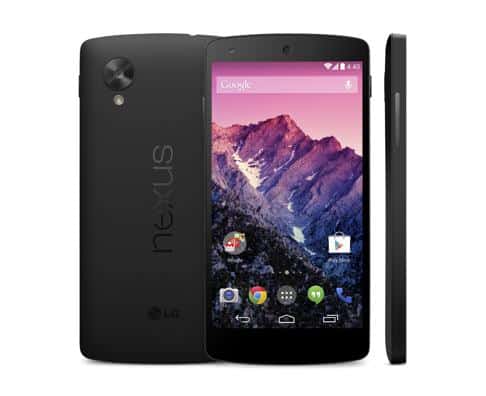 The new lightweight and slim Android "KitKat" 4.4 features a mode that highlights the content and the new Hangout App, which becomes a real core for communications. The platform will also be available in the coming weeks for Nexus 4 not a tablet Nexus 7, Nexus 10, and for smartphones Samsung Galaxy S4 and HTC One. All the top of the Android range should be updated soon. With "Kitkat" Android can work on devices with 512MB of Ram making improvements and features possible, and above all allowing all devices on which it is installed to enjoy periodic and automatic program updates. Previous Android made it difficult for developers to build applications that worked on all smartphones in the Google galaxy.

Among the applications we always find the "telephone" which has always been present and has not undergone any changes, on the contrary it has been made more accessible thanks to the integration with the Hangout app that allows you to manage and organize text messages, mms, chats, video calls and conversations.
The real frontal attack on the Cupertino company and Samsung is on the price: 349 euros for the 16GB version, 399 euros for the 32GB version.
Here are the technical features:
Processor: Qualcomm Snapdragon 800 quad core da 2,26 GHz
GPU: Adreno 330 and 450 MHz
RAM: 2 GB
Operating System: 4.4 Android KitKat
Internal Memory: 16 / 32 GB
Memory expansion: No
dimensions: 69,17 x 137,84 x 8,59 mm
Weight: 130 g
Display, Resolution and Definition (PPI): IPS display with 3 inch Gorilla Glass 4,95, 1080 x 1920 pixels and 445 PPI
Ports: Jack Audio da 3,5 mm, MicroUSB e SlimPort
Front Camera: 1,3 MP
Rear camera : 8 MP with OIS, LED Flash and Full HD video recording
Connectivity: 3G, 4G, WiFi Dual Band 802.11 a/b/g/n/nc, Bluetooth 4.0, A-GPS e NFC
Battery: 2.300 mAh not removable
Sensors: Accelerometer, Gyroscope, Brightness, Proximity, Hall Effect and Barometer
Additional Features or Functions: Notification LED RGB, MicroSIM, Second Microphone, Wireless Charging and Dual Speaker
Materials: Polycarbonate
Price: € 349 for the 16 GB version and € 399 for the 32 GB version