Apple's online service allows you to synchronize photos, videos and files, even using a convenient PC client. To transfer photos from iPhone to PC, just connect your smartphone to the PC using a USB cable. Or use the service iCloud, free until 5GB of data, for online backup offered by Apple.
Let's see how this last option works:
We download the free software that allows you to control your iCloud space from a PC, it's called ICloud Control Panel for Windows. After downloading the installation file, which weighs almost 50MB, we proceed with the installation of the software on the PC accepting the terms of the license to use the free Apple product.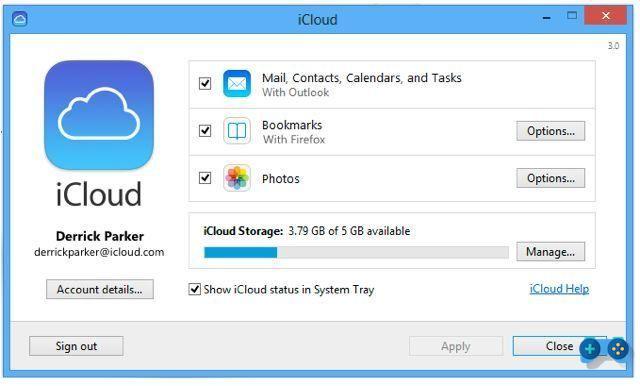 At the end of the installation you can make sure that the iCloud Panel starts automatically. To do this, just press Finish.
We access the service by entering our iTunes credentials. They are the same ones that are used, for example, to download apps on iPhone, iPad and iPhone touch. In the panel by clicking options at streaming photo, you will access the section used to manage the synchronization of images on all devices.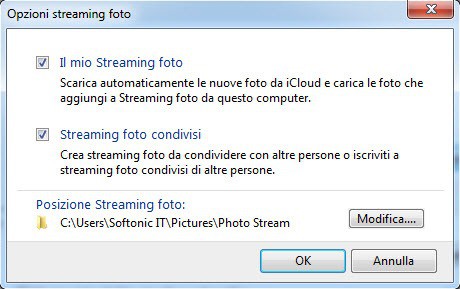 To activate the automatic upload of photos to your iCloud personal space, you must have chosen to use iCloud for data backup during the procedure to activate iPhone, or we can go to Settings / iCloud / Photo Stream iPhone or other Apple devices: Here you need to activate the Photo stream.
After activating this setting, we can install the iCloud client on our PC and log in to automatically download the photos uploaded to the iCloud space to the PC as well.
In addition to the synchronization services of all our files, iCloud also allows you to manage an email address @ icloud.com. In this way the iCloud Mail inbox and other folders are always updated on all the Apple devices we use: Mac, laptop, iPad, iPhone, iPad Touch.
Those who previously used @ mac.com or @ me.com addresses have been automatically assigned an @ icloud.com mailbox. For more information, you can consult technical support at http://support.apple.com/kb/HT5441.
Other iCloud services, in addition to Photo Stream, are:
iTunes in the cloud, which allows you to have music purchased on iTunes available on all Apple devices;
the Cloud Storage of documents;
sharing of favorites;
sharing of purchased books;
sharing notes and reminders;
Backup and Restore function: iCloud automatically backs up your iOS device daily over Wi-Fi when it is connected to a power source and has a locked screen.