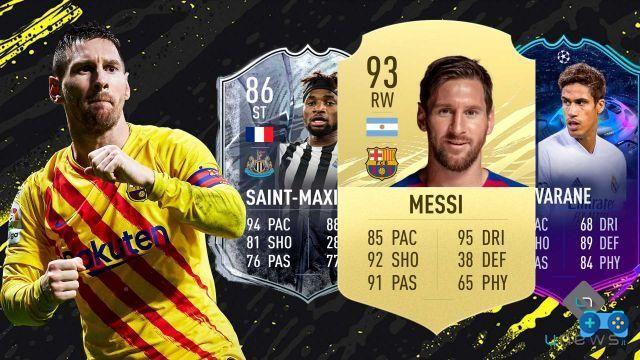 You are wondering which are the best players to hybridize to build a beautiful hybrid team Premier League/Liga in FIFA 21? You are in the right place. In this short guide we will show you - without beating about the bush - the teams to bet on.
These are quite expensive teams, both close to five million credits.
In the first we preferred attack over defense, although the latter is among the best in FIFA 21, while in the second, we gave more substance to the defense and the midfield. In our opinion, with reference to both options, it is difficult to do better to build a hybrid Premier League / Liga team.
1 option:
De Gea
Varane
Ramos
Carvajal
Mendy
Kantè
Saint-Maximin
Pogba
Mane
Adama Traorè
Dembele
2 option:
Lloris
Varane
The door
Walker
Mendy
Kantè
Sissoko
Werner
Saint-Maximin
Griezmann
Messi
3 option:
Lloris
Varane
The door
Cancel it
Worthy
Kantè
Pogba
Felix
Saint-Maximin
Dembele
Messi