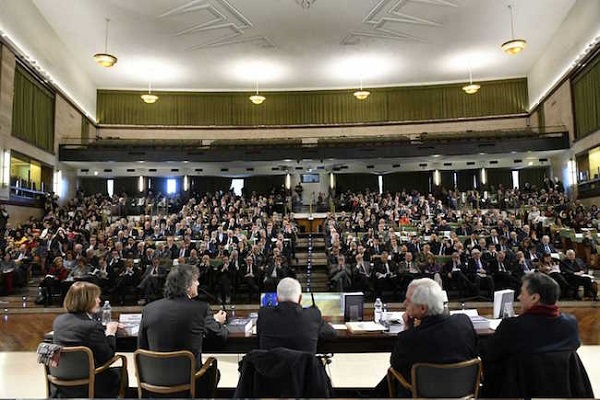 Ancona, April 19, 2021 - After more than a year from the beginning of the covid-19 pandemic, and the consequent lockdown, the economic and mobility situation has remained virtually unchanged. There are still many businesses closed and there are thousands of workers in difficulty. One of the sectors that is suffering the most from the blocking condition is that of legal gaming, with the entire sector practically closed for 13 months, with the only exception of a glimpse that opened last summer.
The whole sector is in black crisis, as many as 120 thousand employees are on layoffs and casinos will not see reopening in the short term, given that the CTS recently opposed the recovery considering the places of physical play as dangerous vehicles for the spread of the virus.
Criminal organizations took advantage of this stalemate illegal gambling has grown exponentially, which also poses a threat to the secure online casino industry. The news reports of the opening of clandestine gambling dens in the most disparate places: inside homes, under the stairs of buildings, laundries or even gambling houses and bars reopened unauthorized. The general director the Customs and Monopolies Agency, Marcello Minenna, stated that legal gaming shrank by 25-30% in 2020. The Copregi - Committee for the prevention and repression of illegal gaming - monitored illegal gaming activities in all regions of the peninsula, intervening in 50 provincial capitals, with controls in 250 unauthorized rooms and penalties of over 1 million euros.
The permanent table ADM and Eurispes
To counter the phenomenon of illegal gambling, theAdm and l 'Eurispes have established the "Permanent table for the observation and analysis of criminal phenomenologies". The Eurispes research institute, through the directors of the Permanent Observatory of Legality and Pathologies Games, the lawyers Andrea Strata e Chiara Sambaldi, have shown that:
Le criminal organizations took advantage of the pandemic and the closure of the authorized activities.
A well-structured plan is needed to solve the problem of illegal gambling monitoring, a detailed analysis of how criminal organizations direct their activities and the collaboration of the institutions involved to stem the phenomenon.
In addition to fighting criminal gambling in physical locations there is a need to counter the illegality that is becoming increasingly rampant even on the web.
To simplify law enforcement operations we need a review of the rules in force, in order to give greater competence in the technical-legal area and facilitate the reorganization of the entire sector.
In aid of the legal gaming sector, the contribution and help of ADM secure online casinos is important, which, by actively participating in the processes that condemn money laundering activities, facilitate the task of political institutions and law enforcement agencies.