You are perhaps looking for how to save photos and videos from instagram on pc or on android and ios? Here is a guide to download videos and images and watch them offline.
Instagram is a Facebook App of photo sharing for mobile devices used by more than 90 million users who publish lots of photos and videos every day with the possibility of using the vast range of vintage effects, blurs and frames of various kinds.
The uploaded photos can be shared on various social networks such as Twitter and Facebook. In addition, for some years now in the application acquired by Zuckerberg a few years ago, the function of uploading videos has been introduced to then edit and publish them by sharing them on the various social networks.
How to save photos and videos from Instagram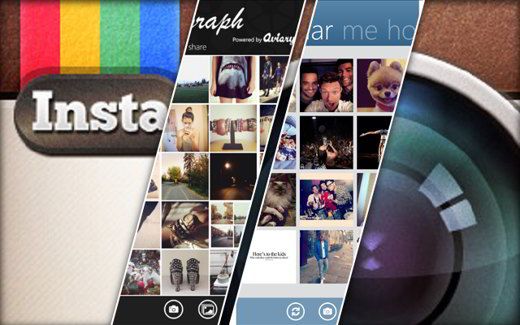 However, for subscribers to this fantastic application there is also the possibility not only to upload but also to download photos and videos on both your PC and smartphone.
Let's see how to save photos and videos from Instagram:
How to save photos and videos from Instagram on PC
To save photos from Instagram on PC, Mac and Linux, all you have to do is download and install the software on your computer 4K Stogramby pressing the button Get 4K Stogram for Windows. Run the program and enter the Instagram username or a link with photos, choose your friend's photos and videos and press the "Follow". The images and videos will be automatically downloaded to a folder of your choice on your PC. The software is free and saves your photos in JPEG format and videos in MP4 format.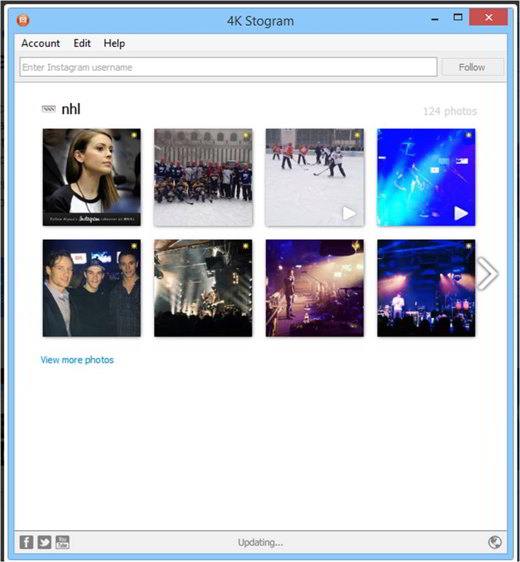 Come save video from Instagram on your PC online

InstaDown da Computer It allows I will save the video from Instagram to your PC by entering the link of a free video on Instagram in the text box in the center of the site.
Come I will save the photo and video from Instagram on your Android or iOS
I will save photo and video your Android you need to download from Play Store EasyDownloader for Instagram.
How to use:
Make sure you have the Instagram app installed. Open EasyDownloader e activate the download mode and do tap on the Instagram icon located at the top of the app.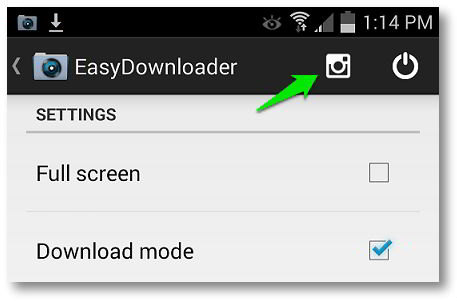 Once you've found the photo or video you want to save, tap the image with the three dots at the bottom and select Copy Share URL. The copied item will be saved in the media gallery by EasyDownloader automatically. A notice will appear in the notification area when the download is complete.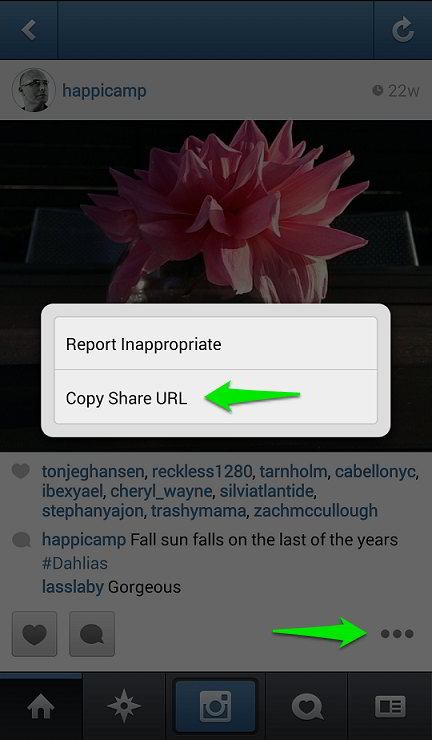 The main features of EasyDownloader I'm:
Instagram backup;
full screen mode;
download mode (to be activated);
quick access to Instagram;
set image as wallpaper;
folder for the user;
text recognition with Goggles.
Alternatively you can try: EasyDownloader-Photo & Video Saver For Instagram!
iPhone I recommend instead: Media Saver for Instagram, InstDown and InstaSave.