BlizzCon is the annual event with which Blizzard discusses and commemorates the achievements, updates, new episodes and content for all of its flagship products, including World of Warcraft, Diablo, Overwatch etc. This year's event, due to the CoVid-19 pandemic, took place completely online, with an "opening ceremony", held last night, in which several news for Blizzard titles were presented.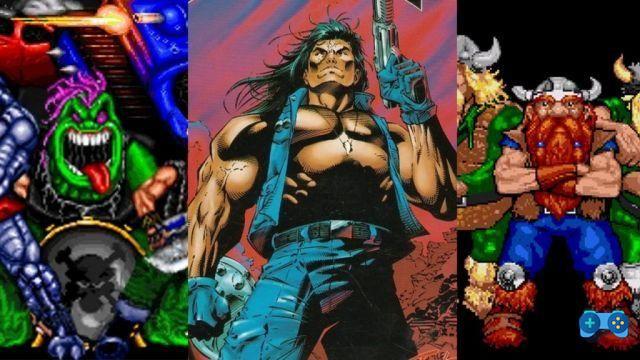 Blizzard Arcade Collection
Thirty years ago, some software developers decided to start a studio for creating video games that they themselves wanted to play. Among their first creations, all critically acclaimed, there were The Lost Vikings, Rock N Roll Racing e Blackthorne. These games reflected the design principles of the company it would soon become Blizzard Entertainment. Yesterday Blizzard announced the Blizzard Arcade Collection, a digital collection of the original, updated and now available titles for PC Windows, Nintendo Switch, PlayStation 4 e Xbox One (and also for PlayStation 5 e Xbox Series X / S thanks to backward compatibility).
Su PC Windows, the Blizzard Arcade Collection is part of the Celebration Collection, a celebration pack of Blizzard games items released earlier this month to celebrate the company's 30th anniversary. Players who have already purchased it will receive the Blizzard Arcade Collection automatically. A console-specific version of this pack will be available today as the Blizzard 30-Year Celebration Collection.
J. Allen Brack, President of Blizzard Entertainment, he has declared: "The Lost Vikings, Rock N Roll Racing e Blackthorne they allowed us, in essence, to create Warcraft, Diablo e StarCraft, so we thought the Blizzard Arcade Collection it would have been the fairest and most fun way to revisit the roots of our society. Many Blizzard players around the world fondly remember the time spent watching these games and have often asked us to bring them back to life for modern platforms, so we're thrilled not only to bring this version to them, but also to expand their experience with new features and functionality available for the first time. "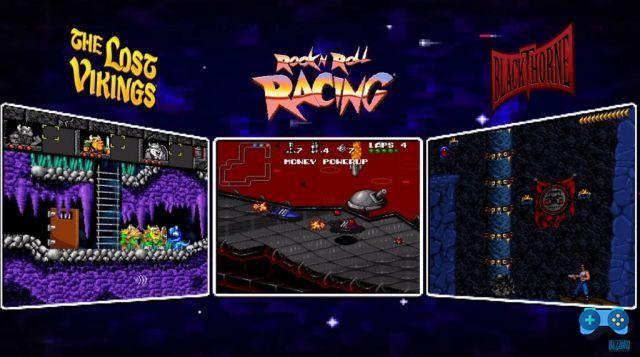 Blizzard Arcade Collection: original and revisited versions
The games of the Blizzard Arcade Collection are available in both Original Edition than in the enhanced one, the Definitive Edition. Each version contains improvements such as the custom key mapping and the possibility of indietro torture in the game up to 10 seconds.
The Original Editions of The Lost Vikings e Blackthorne include a "Spectator Mode" which allows players to watch a preview and enter the game at any time. Every version of every game (except the Definitive Edition di Rock N Roll Racing) includes the option of save progress at any time. In Blizzard Arcade Collection there is also a digital museum with various bonus materials. These include game graphics and development elements, unused content, story anecdotes, interviews and more.
Renewed nostalgia
Each element of the Blizzard Arcade Collection highlights the attention to fun, personality and detail found in all games Blizzard. The games are all challenging and addicting, and offer a preview of what would evolve in Blizzard's signature approach. That is creating rewarding gameplay, color-rich design e a strong humorous tone.
The Lost Vikings
In The Lost Vikings, players take on the role of Baleog the Fierce, Erik the Swift e Olaf the Robust. They are three intrepid Vikings who must use their unique skills as they work together to solve hundreds of puzzles, defeat enemies and find their way home. There Definitive Edition di The Lost Vikings brings together all the best aspects of the original console versions of the game. Yes combine the audio and visual experience of the first release with extra levels and cutscenes, and support for a maximum of three players in local co-op games, features that had entered the scene in later versions.
Rock N Roll Racing
With a series of explosive circuits e an epic rock and metal soundtrack, Rock N Roll Racing puts players behind the wheel in an over-the-top racing and demolition experience. The players choose between various drivers with different talents and a series of customizable cars. Each car features an upgradeable arsenal designed to outsmart and (literally) destroy opponents. In Definitive Edition add the environmental effects, such as snow or rain, e up to four players (not just two as in the Original Edition) can compete in local multiplayer. In addition, new racing circuits appear for a total of 384 variants, 16: 9 resolution support, the recordings of the songs that were part of the original game soundtrack, new songs and the new voiceover of "Loudmouth Larry".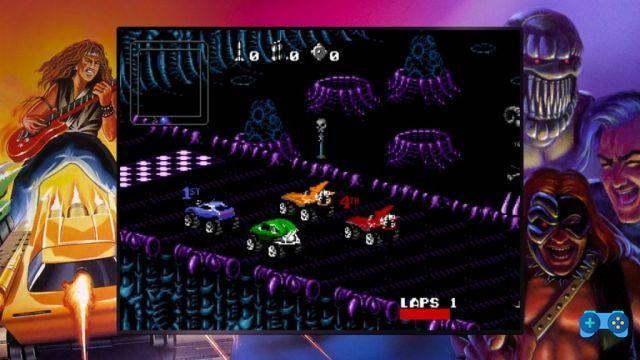 Blackthorne
Blackthorne tells the story of Kyle "Blackthorne" Vlaros, a deadly soldier gifted with brute strength, animal cunning, a mysterious past and an increasingly powerful rifle. As the eponymous protagonist, players fight to fulfill their destiny, making your way through a futuristic 2D alien world filled with mutant monsters and hordes of goblins, in a dogged effort to free their people. There Definitive Edition include an additional area to explore, which was previously only available in the 32-bit version of Blackthorne, and a "fog of war" map that reveals itself as players explore each level.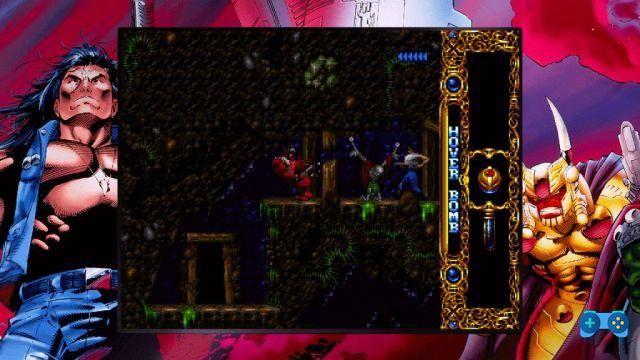 Blizzard Arcade Collection: localization
Le Definitive Edition they also make available The Lost Vikings, Rock N Roll Racing e Blackthorne for a wider global audience than ever. For the first time ever, players around the world will be able to play these milestones of Blizzard, Korean, Latin American Spanish, Brazilian Portuguese, Polish, Russian, Simplified Chinese and Traditional Chinese, in addition to the versions already available previously: French, German, Japanese and European Spanish.
The Windows PC version of the Blizzard Arcade Collection is currently only available on Battle.net as part of the Celebration Collection package (one-time purchase not available). Up consul Blizzard Arcade Collection can be purchased in Nintendo eShop, in PlayStation Store and in 'Xbox Store, as part of the Blizzard 30-Year Celebration Collection package or as a one-time purchase (MSRP: $ 19,99).