Best DVD player for PC. A buying guide that lists the best compact and lightweight external DVD and CD drives.
The external DVD drive is a great solution if you own a netbook or your PC has a broken built-in DVD drive. The best DVD players you will find in this article will not take up much space in your bag but will be a great bonus for your best notebook.
How to choose the best DVD player for PC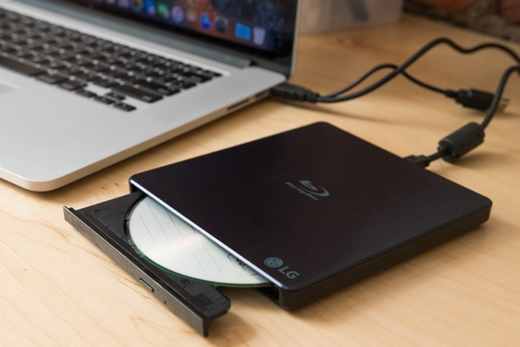 Here is the list of options and features you should always consider before buying an external DVD player and burner.
Speed
When considering the speed of an external DVD drive, you have to pay attention to both speed of writing and reading. Another feature to consider is the version USB. It is always best to choose an external DVD or CD drive that supports USB 3.0. Such a drive is faster than those with USB 2.0 but at the same time it is also backward compatible with previous USB versions.
Compatibility
Almost all external DVD drives are compatible with popular operating systems such as Windows o Mac. However, remember to check if it is compatible with the version of your operating system. Some external drives do not support the latest updates. Also, not all of them play Blu-ray. If you are looking for Blu-ray players read this article: Best 4k Blu Ray Player.
Size
Modern external DVD / CD drives are quite compact. However, there are some products that can hardly be called portable and usually stay at home even if their owners need them on their business trips. It is always best to choose a thin and light unit that you can easily store in your bag.
Noise
This feature is very important for those who don't like to be bothered by the annoying sound of the drive playing a DVD. Some of the best outdoor drives include noise reduction technology that ensures quiet performance.
Constructive quality
While many DVD drives may seem very fragile due to their small size, the best external DVD / CD drives have a solid build. Even if a unit is made of plastic, it can still be tough.
Another thing you should pay attention to is whether a drive has a fingerprint resistant housing. Sure, it's kind of a very small nuance, which doesn't affect performance, but if you don't like fingerprints then you should consider it.
Single cable operation
Modern external DVD drives do not require an external power source. The point is, many computers have enough power for an optical drive, so you'll only need one cable for it to work. In case your computer is old you may need an additional Y-cable.
Best DVD player for PC

Now that you have a complete overview of the features that a good external DVD player should have, below are the best external DVD players chosen especially for you. Enjoy the reading!
1. LG Electronics Ultra Slim DVD Drive

Best budget DVD player for PC.
For
Minimalist design
Solid construction
USB powered
Quiet and fast
Excellent value for money
supports the M-Disk format
Cons
If you are looking for one of the best high quality external DVD players theLG Ultra Slim it could be an interesting choice for a number of reasons. First, it looks great and is manufactured by one of the world's leading tech companies. Okay, this is not a "valid argument" for geeks, but how about this: 8X USB 2.0 Super Multi Ultra Ultra Portable DVD Writer Drive +/- RW External Drive with M-DISC support. So, we have portability in a nice / compact form factor, all for under $ 30, which is great.
Speaking of portability and attractive design, LG Electronics Super Multi Ultra Slim it has a height of only 14mm which means it is quite inconspicuous around your gear (laptop or PC). In addition, the USB 2.0 interface, although outdated, still offers solid transfer speeds (480 MBPS), while the DVD drive is compatible with USB 3.0. It's not a lot, but it's enough for most people.
Buy on Amazon
2. Pioneer BDR-XD05B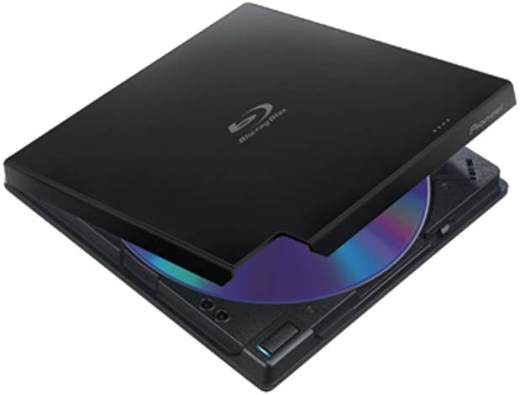 Best external DVD player and burner for Linux.
For
Thin and light
USB 3.0
High compatibility
Quiet performance
Veloce
Cons
It can be noisy at high speed
Expensive
If you have a Linux operating system I recommend that you consider Pioneer BDR-XD05B. This portable Blu-ray burner has a USB 3.0 interface which ensures fast performance. Another advantage is its power lines. USB 3.0 means you don't need a 5V power adapter or an additional USB connector. Also, it consumes less CPU power for data transfer as it has a larger packet size.
Pioneer BDR-XD05B is equipped with PowerDVD, which saves you money as you don't need video player software. By the way, this external drive has standard USB mass storage protocol with MMC-5 SCSI command set.
Buy on Amazon
3. ASUS ZenDrive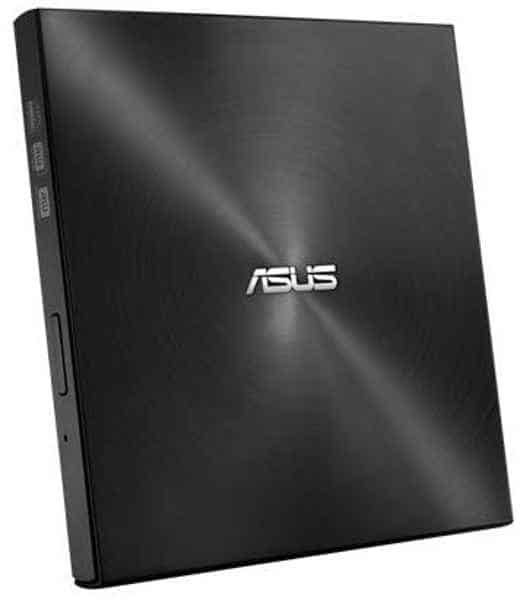 Best DVD player for PC and Android
For
Thin and light
Reasonable price
It supports the M-Disk format
Software Cyberlink Power2go 8
Cons
short cable
Poor build quality
No USB 3.0
At a reasonable price, ASUS ZenDrive offers 8XDVD write speeds and support for the M-Disk format, designed to protect you from memory degradation and data loss. This external DVD optical drive is ultra slim and has a USB 2.0 interface. It has an elegant design thanks to a thin concentric circle finish.
ASUS ZenDrive is compatible with Windows and Mac OS and with Nero BackItUp for Android devices. The software Cyberlink Power2go 8 bundled provides a simple backup solution and provides optional data encryption to save privacy. There is also an online backup solution for devices such as tablets and smartphones.
Buy on Amazon
4. Dell DW316 External Optical Drive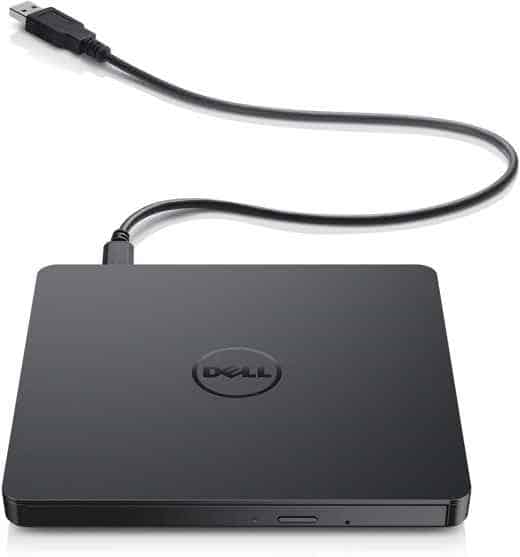 Best external burner.
For
Thin and light
CyberLink Media Suite already present
Price
Easy to use
Cons
Another ultra slim external DVD drive is Dell DW316. Includes the CyberLink Media Suite preloaded for DVD / CD playback and burning and installation of disc-based computer programs. It has a reading speed of 24xCD and 8xDVD.
The Dell DW316 External Optical Drive is powered by the USB port on your Ultrabook or notebook. It means you won't need batteries or power cables. It is compatible with both Windows and Mac operating systems. The only drawback is that this optical drive does not play Blu-ray.
Buy on Amazon
5. Pioneer BDR-XU03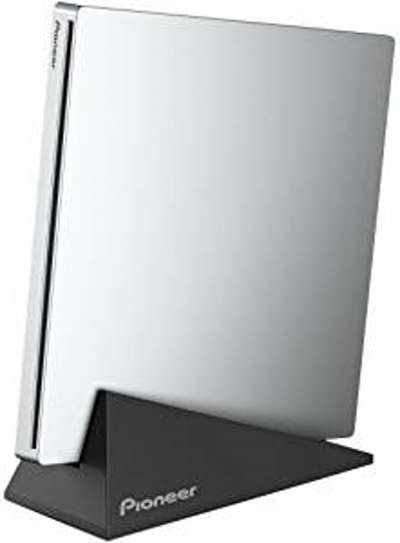 Best external Blu-ray burner.
For
Compact design
Highly compatible
USB 3.0
Quiet performance
An external power source is not required
Veloce
Cons
BDXL formats are not supported
Expensive
This Blu-ray burner supports USB 3.0, which means it can bring you fast performance. Pioneer BDR-XU03 includes multimedia playback PowerRead Smooth e PureRead 2 smarter. It comes with 128GB quad-layer and 100GB triple-layer Blu-ray Media Support.
It is designed with a magnesium body to make it more durable. Plus, it comes with an auto-off mode for quiet performance.
Buy on Amazon
6. Apple USB Superdrive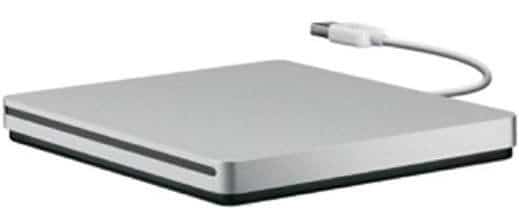 Best portable DVD player for Mac.
For
There is no need for an external power source
Compact design
Quiet performance
Cons
Another representative of the best CD and DVD drives is Apple USB Superdrive. The design of this Apple CD player is perfect for portable workstations. By having this external drive you will be able to play and burn CDs and DVDs, create backup discs and install program software.
It is also highly compatible and supports MacBook, MacBook Air, iMac, Mac mini and others. Note that there is no additional power adapter as its operation depends on the Mac's battery power.
Buy on Amazon
7. Rioddas External DVD Drive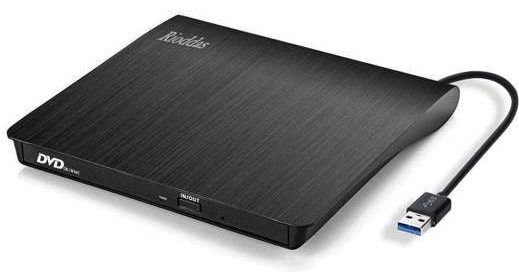 Best external cd player for PC.
For
Easy to use
Good compatibility
Cons
Short cable
A little noisy
The external DVD drive Rioddas is compatible with Linux, Mac and various iterations of Windows, including Windows XP, Vista, 7, 8.1, 10 and even Windows 2000. In addition, this DVD drive offers plug-and-play functionality and USB3.0 connectivity and provides backwards compatibility with USB 2.0 and USB 1.0 devices.
This drive supports DVD-R, DVD-RW, CD-R, CD-RW and many other formats and offers a maximum DVD reading speed of 8x, a maximum CD reading speed of 24x and a maximum burning speed of 8x.
Unfortunately, the Rioddas external DVD drive also has a couple of downsides which include compatibility issues with some Windows 10 based systems and rather noisy performance. However, these are common problems and should not be regarded as a major drawback.
All in all, the Rioddas external DVD drive is a solid device that works very well. So if you are looking for an inexpensive DVD device that can deliver stable performance, this player is the ideal option for you.
Buy on Amazon
Best selling external DVD players on Amazon
Below you will find an always up-to-date selection of Amazon bestsellers on external DVD players. Hope you can find the unit that best suits your needs and pockets.