Best tablets with keyboard. Here is a selection of this type of devices to be used in the study, in the workplace and in entertainment.
If you don't want to invest your money in buying the best notebook and tablet, you can save money by purchasing a tablet with a detachable keyboard or sold separately as an optional accessory.
We are talking about the 2 in 1 convertibles available with operating systems Android, Windows 10 o iOS. These are not devices with a poor quality Bluetooth keyboard and not even an iPad cover but a detachable tablet keyboard that attaches thanks to a connector.
Which keyboard tablet to buy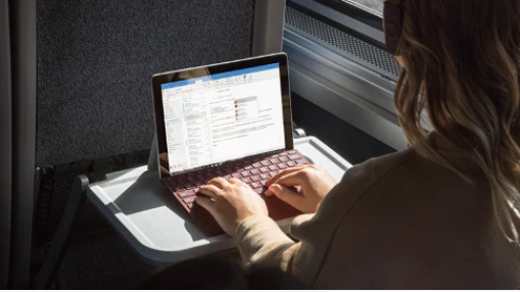 I best tablets with keyboard have special connectors (magnetic dock) that allow you to attach the keyboard without the need for Bluetooth, Wi-Fi or the cable to be connected to the USB port. In addition to the convenience of owning a tablet that also works as a notebook, you will be able to take advantage of the touch screen, obtain a reduced battery consumption and usufurire greater versatility to be exploited in mobility.
Indicating which is the best 2-in-1 device depends on the use you want to make of it. Do you want a great all-round hybrid or a 2-in-1 suitable for creative professionals or a versatile device?
Whatever your needs, I hope you can find the best tablet with keyboard in this article and that will allow you to write professionally.
Also Read: Best 2-in-1 Convertible Notebook
Best tablets with cheap keyboard (max 300 euros)
YOTOPT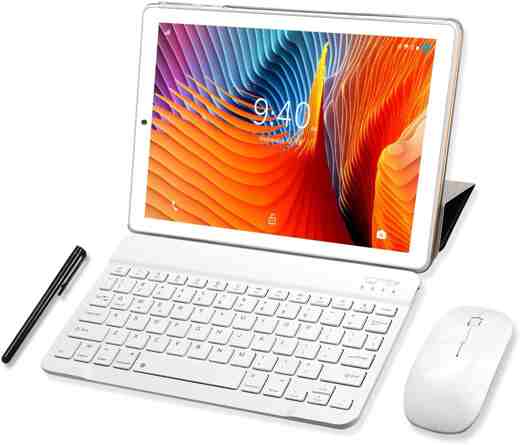 CPU: AMD MTK 8121 Quad Core 1,3 GHz | Graphics: N / A | RAM: 4 GB | Screen: 10.1 inch 800 * 1280IPS | Memory: 64 GB expandable up to 128 GB | System operating: Android.
For
Versatile and economical
Resistant
Also included is a wireless mouse
Cons
Construction material
Performances
Non-magnetic keyboard
The tablet Yotopt da 10,1 inches covering Android 9 and it is an entry level sold with keyboard. Supports the 4G / WiFi and features two slots for SIM cards. It has 4 GB of RAM e 64 GB ROM to allow you to download tons of apps from the Google Play Store, while the slot for microSD cards will allow you to add an additional 128 GB of extra space to store your media (photos, videos, mp3s, etc.). The photographic sector sees: one camera back from 5 MP e a 2 MP front. Finally, you can connect it to the keyboard or other devices Bluetooth and use the GPS to use it as a navigator. For this model, you can also find leather cases, keyboards and chargers online.
Buy on Amazon
YESTEL X7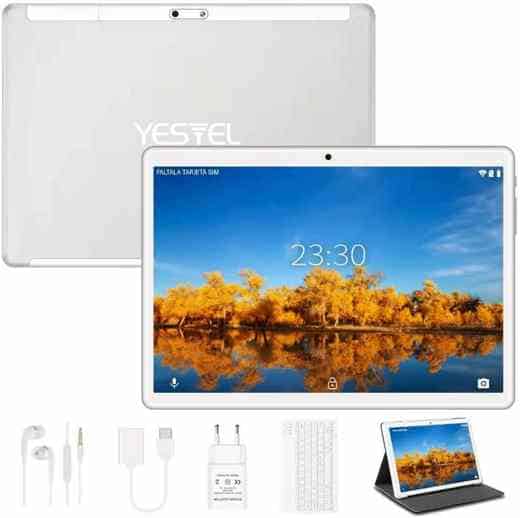 Excellent value for money.
CPU: Quad-core MTK 1.3GHz | Graphics: N / A | RAM: 4 GB | Screen: 10.1 inch 800 * 1280IPS | Memory: 64 GB expandable up to 128 GB | System operating: Android.
For
Android 10
Design
Good battery life
dual SIM
Cons
Graphically heavy games not supported
The Touchpad has low responsiveness
Yestel X7 is a 10 inch tablet with keyboard, cheap, Dual SIM, updated to Android 10. It supports most of the Google Play Store apps (including Netflix, Amazon Prime, Youtube, etc.) and you can buy it at a good price. It has a nice screen design made in G + G glass material, and a 16:10 ratio. The roofing material is metal and is high strength. Inside we find: a high-speed MTK1.3 process 4 GB of RAM e 64GB of ROM expandable up to 128GB. The photo gallery features an 8 MP rear camera and a 5 MP front camera. There battery has a'autonomy di 8.000 mAh and it will allow you to play videos for about 6 hours continuously. The set with which it is equipped is very large: keyboard, headphones, OTG cable, case and protective film.
Buy on Amazon
Sumtab K108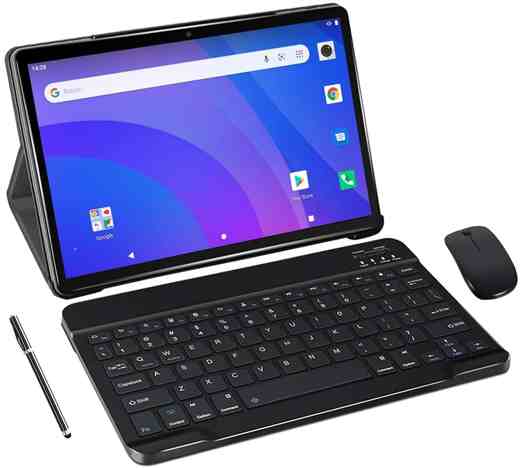 CPU: Octa-core AMD 1.6GHz | Graphics: N / A | RAM: 4 GB | Screen: 10.1 inch 800 * 1280IPS | Memory: 64 GB expandable up to 128 GB | System operating: Android.
For
Battery
dual SIM
Complete set
Wireless Wifi keyboard
Cons
Performances
Poor mouse quality
The tablet Sumtab K108 it is perfect for those on a budget, not only is it equipped with the latest Android 10 operating system, but it is also easy to use and perfect for watching Netflix, Sky Go and do the DAD. Mount a processor octa core from 1,6 GHz to manage the many activities in a fluid and fast way e it has 4GB of RAM and 64GB of ROM (expandable up to 128GB) to download apps and games without any hassle. Autonomy is guaranteed by one battery from 5.000 mAh which you can use to play and browse for about 6 hours. The screen is 10.1 inch G + G with eye protection mode and backlight adjustment. The photographic sector consists of a 5 MP rear camera and a 2 MP front camera. To top it off, it supports fast charging and comes with keyboard, mouse, pen and case.
Buy on Amazon
Pro GOODTEL G3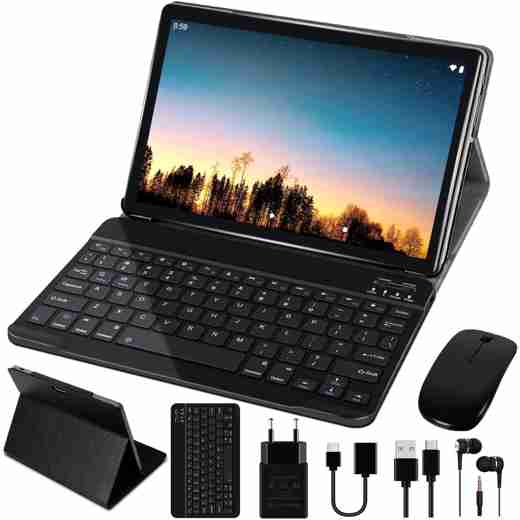 CPU: Quad-core MTK 1.3GHz | Graphics: N / A | RAM: 4 GB | Screen: 10.1 inches 800 x 1280 pixels IPS | Memory: 64 GB expandable up to 128 GB | System operating: Android.
For
Solid and full-bodied
Lots of accessories included
Wireless keyboard, mouse and pen
Good battery life
Cons
Cover a little resistant
Performances
Very similar to the previous ones described above, the G3 Pro Goodtel covering Android 10 it's a Chip a 4 core high speed supported by 4 GB of RAM e 64 GB of internal memory. The screen is an IPS from 10 inches with 1280 x 800 pixel resolution and glass material, scratch resistant and waterproof. It is equipped with 2 cameras: 5MP front and 8MP rear e double speakers. Here too we have the dual sim, 2.4 GHz Wi-Fi, Bluetooth 4.0, Type C port, radio FM, and energy saving system. There battery lithium guarantees 8.000 mAh and resource management system. If you are smart working with this tablet with Bluetooth keyboard e wireless mouse at a low price, it could be a good solution.
Buy on Amazon
Chuwi SurPad 2-in-1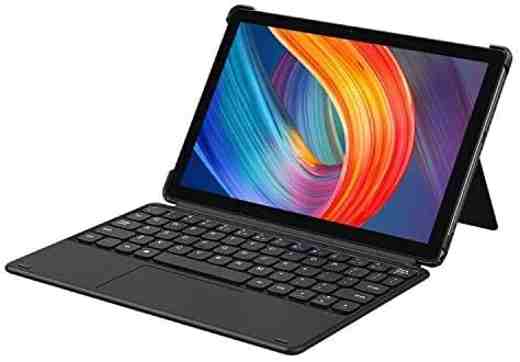 CPU: Mutli-Core MediaTek Helio P60 Ten-Core | Graphics: Mali-G72 MP3 | RAM: 4 GB | Screen: 10.1 inches 1920 x 1200 pixels IPS | Memory: 128 GB | System operating: Android.
For
Improved audio compared to previous versions
Processor
Android 10
Battery life
Bright screen
Quick charge
Beautiful and comfortable keyboard
Perfect for students
Cons
Keyboard not in Spanish (to apply stickers supplied)
Pen not included
Chuwi SurPad 2-in-1 is a tablet with dual SIM card, Bluetooth 5.1, FM radio and 4G LTE connection and 802.11ac Wi-Fi. Features a double webcam 8MP front and rear camera to share your photos when and how you want. It is equipped with a processor MediaTek Helio P60 2 GHz ten-core supported by 4 GB of RAM and 128 GB of internal memory. You can also expand the memory with TF cards up to 128GB. The screen is from 10.1 inch IPS with resolution 1920 x 1200 pixels and graphics card Arm Mali-G72 MP3 clocked at up to 800 MHz. The battery it is 8.000 mAh and allows with 6 hours of duration to work without interruptions.
Buy on Amazon
Best tablets with mid-range keyboard (300-600 euros)
Google Pixel Slate
The best keyboard tablet with Chrome OS.
CPU: Intel Core m3 – Core i7 | Graphics: Intel UHD Graphics 615 | RAM: 8 GB – 16 GB | Screen: 3.000-inch 2.000 x 12,3 resolution | Memory: 64 GB – 256 GB | System operating: Chrome OS.
For
Excellent screen that brings out the colors
Impressive battery life
Cons
Il pixel Slate from Google is quite a niche proposition, but if you want a 2-in-1 tablet combo with keyboard running Chrome OS, this is the best choice. Slate is well-designed hardware with a beautiful display that really brings out the colors, plus it benefits from good battery life, and the keyboard cover itself is a pretty palatable accessory. The main drawback is unfortunately the price, even if you are paying for a tablet with "solid" performance. You can buy the Pixel Slate bundled with the keyboard at some online retailers, but the price is, frankly, quite exorbitant, even for the base model, which only has a Core m3 processor.
Buy on Amazon
Apple iPad 2020 (10.2″)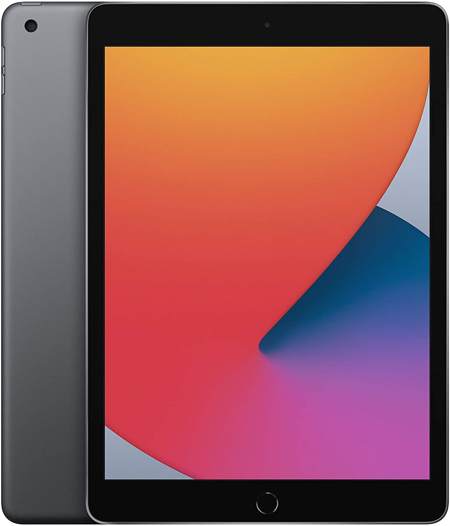 CPU: A12 Bionic Chip with Quad 2.3 GHz Neural Engine | Graphics: Apple GPU (4 core) | RAM: 3 GB | Screen: 10,2 inch Full HD Liquid Retina Display with 1920 x 1080 Pixel Resolution | Memory: 32/128 GB SSD | Operating System: iPad iOS 14.

For
High performance
20W charger included
Excellent value for money
Cons
Il new iPad 2020 is a tablet with modern design and aluminum body. The Retina display features a panel IPS with resolution 2160 x 1620 pixels with support to Apple Pencil and Apple Smart Keyboard. The processor A12 Bionic it guarantees high performance and is supported by a lot of memory on both sides RAM and ROM. The battery will allow you to reach 10 hours of use with a single charge,
Buy on Amazon Buy on Amazon
BMAX Y3 Power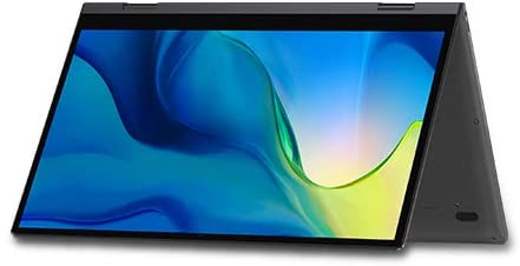 CPU: Intel Core M7 6Y75 | Graphics: HD Graphics 515 | RAM: 8 GB | Screen: 13.3 pollici Full HD 1920×1080 pixel | Memory: 256 GB SSD | Operating System: Windows 10 Home.

For
Perfect for office and DAD
Backlit keyboard
Fast Bluetooth
Cons
RAM not expandable
Keyboard with non-Spanish layout
The tablet with keyboard BMAX Y3 Power it is light, fast and functional. Mount a processor Intel Core M7 6Y75 very performing supported by 8 GB of RAM e 256 GB of internal memory. The touch screen from 13,3 inches offers vibrant colors, brightness and high contrast.
The design is 360 degree reversible with foldable working mode. You can use it both as a DAD device and for office work.
Buy on Amazon
Best tablets with high-end keyboard (over 600 euros)
Microsoft Surface Go 2

Small size, great value.
CPU: Intel Pentium Gold 4415Y dual core | Graphics: Intel HD Graphics 615 | RAM: 4/8 GB | Screen: PixelSense 10.5 ″ with 1920 x 1280 resolution, 10-point touch screen and ink | Memory: 64 / 128GB of internal memory expandable via microSD | Operating System: Windows 10 Home in S mode.
For
High performance
Lightweight and easy to hold
Quality materials
Cons
Not as powerful as the iPad
Keyboard and pen not included in the standard model
There is only one USB Type-C port
Battery life
A lightweight Surface device was already requested by users a few years ago and finally fans of this type of mobile device can say that the wait is over. Microsoft Surface Go 2 it is simply the best Windows tablet for anyone who wants to work on the go. Thin, light, portable and stylish it doesn't cost a fortune, quite the opposite. Microsoft has put everything it could put into a device at a very affordable price. If you are a student, or one who wants to hear news on a trip, you can't go wrong with the Microsoft Surface Go 2.
Buy on Amazon
Microsoft Surface Book 2 (15-inch)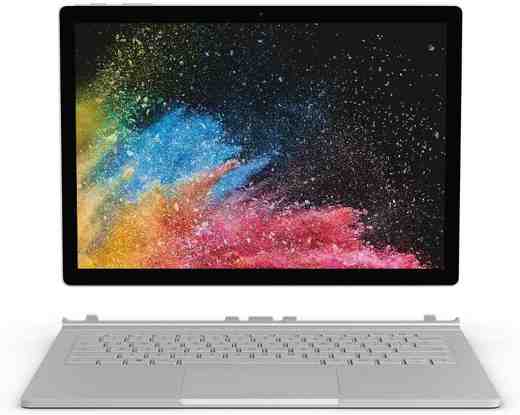 The best high-end tablet with keyboard
CPU: Intel Core i5 – i7 | Graphics: Intel UHD Graphics 620 (i5) – Nvidia GeForce GTX 1060 (i7) | RAM: 16 GB | Screen: 3.240-inch 2.160 x 15 inch PixelSense Touch Display | Memory: 256GB – 1TB SSD | System operating: Windows 10.
For
Fabulous large display
Battery life
Powerful hybrid
Cons
If you have a good budget, the 2 Surface Book 15-inch is a good option for those looking for a high-end hybrid with a detachable keyboard. It can house a Core i7 CPU backed by a GTX 1060 graphics card for substantial portable computing power - and is even capable of supporting contemporary games. Microsoft's Surface Book 2 has a very high quality display with plenty of screen space in this 15-inch version, but it's still surprisingly light when used as a standalone tablet. Another element not to be underestimated about this hybrid is the excellent battery life, which is obviously a big plus when you're out and about. This 2-in-1 tablet also benefits from excellent build quality with the only drawbacks of a somewhat small trackpad and obviously the price too high. But if you want the best premium Windows 10 tablet with detachable keyboard then I recommend it.
Buy on Amazon
Samsung Galaxy Tab S6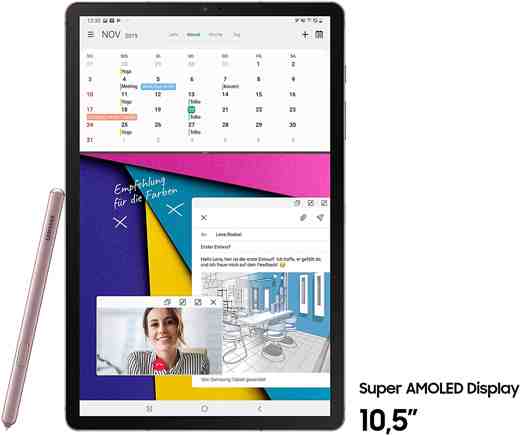 The best Android tablet on the market.
CPU: Snapdragon 855 | Graphics: Adreno 640 | RAM: 6 GB – 8 GB | Screen: 10.5 inch resolution 1.600 x 2.560 | Memory: 128 GB – 256 GB | Operating System: Android 9.
For
Beautiful AMOLED display
S Pen as standard
Cons
Samsung's One UI isn't perfect
No headphone jack
Il Samsung Galaxy Tab S6 is the best Android tablet available to date. It is the newest device in Samsung's Tab S line and comes with all the cutting edge features you would expect in a premium type device. There are two rear cameras, which are impressive for a tablet, plus a high-end processor and best-in-class AMOLED display, so it's a useful kit. It also comes with one stilo S Pen for notes, scribbles or sketches, and you can purchase a smart keyboard for a laptop-like experience. There are some issues though, such as the lack of a headphone jack and a not very intuitive user interface, but if you're looking for the best tablet and don't want an iPad, this is your best bet.
Buy on Amazon
Lenovo Miix 630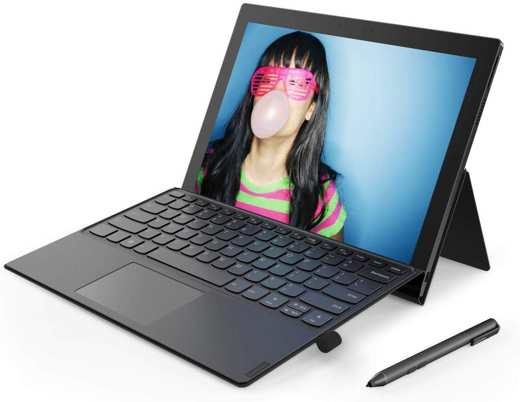 The best Windows tablets with keyboard on Snapdragon.
CPU: Snapdragon 835 | Graphics: Adreno 540 | RAM: 8 GB | Screen: 1220 inch resolution 1.920 x 1.280 | Memory: 128 GB – 256 GB | Operating System: Windows 10 S mode.
For
Smart design
Incredible battery life
Reasonable prices compared to competitors
Cons
Don't expect huge performance
If you want a 10-in-2 Windows 1 notebook with a Qualcomm CPU and a good battery you'd do well to take a look at the offer of Lenovo. The Miix 630 it is powered by a Snapdragon 835 chip that provides enough power to achieve a claimed 20-hour battery life for when you're on the go. It's a very cleverly designed 2-in-1 with a great 12,3-inch display and Lenovo offers the Miix 630 not only a detachable keyboard cover, but also a stylus. Furthermore, there are no extra costs for any accessories. There are many caveats on Windows 10 based machines Qualcomm, since they do not guarantee high performance, but the 630 is solid enough and runs Windows 10 S mode by default. Finally, consider that you can buy different versions of this tablet, even with a traditional Intel Core i3 or i5 processor.
Buy on Amazon
Surface Pro 7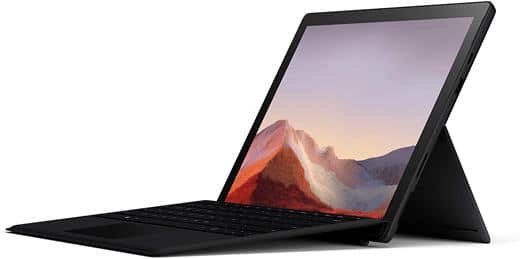 Best mid-range convertible tablet with keyboard.
CPU: Intel Core i3 Tenth Generation - i7 | Graphics: Intel UHD Graphics - Intel Iris Plus Graphics | RAM: 4 GB – 16 GB | Screen: 2.736-inch 1.824 x 12.3 PixelSense display | Memory: 128 GB - 1 TB | System operating: Windows 10.
For
A tried and tested quality hybrid
Upgraded to state-of-the-art CPU
Cons
It starts to be dated
Battery life isn't the best
Keyboard not supplied
Microsoft's Surface range is obviously packed with hybrids with detachable keyboards, and two have already been mentioned on this list. But if you want a middle ground between the fully loaded Surface Book 2 and the budget Surface Go, then it's worth checking out the Surface Pro 7. Although compared to the previous model it has a USB-C port (but without Thunderbolt 3 support) and a faster processor (with better integrated graphics) the presence of thick bezels makes it a dated device to date. The Surface Pro 7 is disappointing in some respects, but still offers all the qualities of a 2-in-1 convertible today. More robust CPU it definitely helps on the performance (although sadly, the battery life has been reduced compared to its predecessor). From a general perspective in the hybrid world, the Surface Pro 7 still represents a good choice for a mid-range 2-in-1 and can even cope with fairly decent games. As a keyboard tablet it deserves your attention, even if you will have to pay extra for the keyboard.
Buy on Amazon
Lenovo ThinkPad X1 Tablet (3rd gen)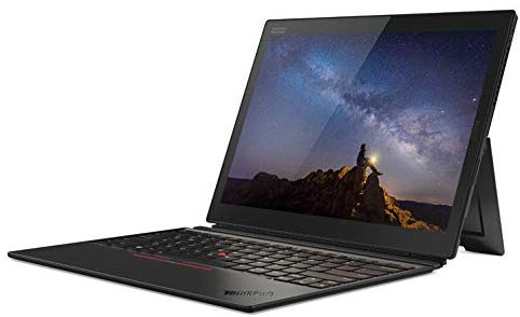 Best productivity keyboard tablet.
CPU: Intel Core i5 Eighth Generation - Core i7 | Graphics: Intel UHD Graphics 620 | RAM: 8 GB – 64 GB | Screen: 13.000 x 2.000 resolution by 13 inches | Memory: 256 GB – 512 GB | Operating System: Windows 10.
For
Impressive build quality
Keyboard and stylus supplied
Pair of Thunderbolt 3 ports
Cons
The third generation of the tablet ThinkPad X1 di Lenovo it's a valuable option for business users. It comes with a really well-built detachable keyboard that's refreshingly comfortable to type on, and it's another hybrid that combines a stylus to the bargain. The tablet itself is built to a high standard featuring a t3 inch 13K touchscreen extraordinarily vivid and the connectivity is impressive for a 2 in 1 in terms of device equipped with a pair of Thunderbolt 3 postage. If there's a flaw, it's battery life. Not surprisingly, the ThinkPad X1 Tablet it's not cheap either, but it still represents good value for money.
Buy on Amazon
iPad Pro 11 e 12.9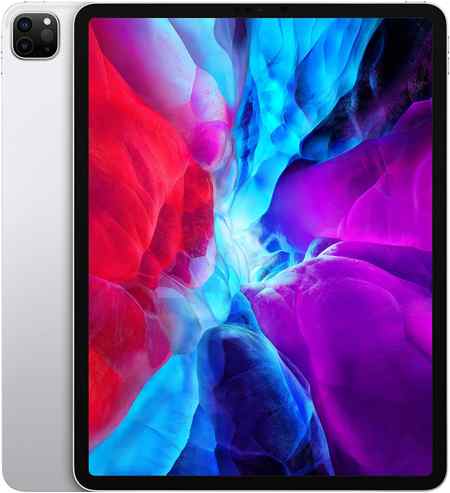 The best keyboard tablet for creatives.
CPU: A12Z Bionic | Graphics: A12X Custom GPU | RAM: 6 GB | Screen: Liquid Retina 11 / 12.9 inches with 2018 x 2732 pixel resolution | Memory: 128GB, 256GB, 512GB and 1TB | Operating System: iPadOS.
For
Amazing color accurate display
Superb for stylus use
Very powerful
Battery life
Face ID with face unlock
Cameras with LiDAR sensor
Cons
Expensive
Memory Expandable
If you are a creative pro, there is an obvious choice which tablet to choose, and this is theiPad Pro. It is not cheap, but theiPad Pro 11 or 12.9 it's a fantastic device on the creative front for many reasons and can be combined with the detachable keyboard - which Apple calls Magic Keyboard. The detachable keyboard is solid enough, but what really sets the iPad Pro apart from the competition for creative types is the fantastic display, impressively bright and with support for the P3 wide color gamut (meaning it's great for work professional design and photo editing). The 2nd generation Apple Pencil stylus is also a dream to use on this highly responsive display. The downsides are that you don't get a full desktop experience, compared to Windows, even though Apple is looking to provide iPadOS to move the tablet away from its mobile (and iOS) roots. L'iPad Pro 12.9 it's incredibly expensive if you need a decent amount of storage space, and the detachable keyboard and stylus add a significant amount of extra cost.
Buy on Amazon Buy on Amazon Buy on Amazon Buy on Amazon
If you have a tablet but do not have a keyboard, on Amazon you will find a large catalog to consult.