Best drones with cameras. A buying guide on the best drone you can buy.
What is a drone? Have you heard this word several times but never understood its meaning? Quiet in this article we will explain the meaning drone and what are the best models currently in circulation.
A real phenomenon of costume, the drone it's a remotely controlled aircraft (in remote control), therefore unmanned, and used for various kinds of uses.
There are several types of drones:
some resemble miniature helicopters with a pair of blades moved by a rotor (rotating organ);
others have four propellers and four electric motors for independent movements;
others have six propellers;
others are similar to real planes complete with wings.
Tutto was born from an idea of ​​the military, which use sophisticated drones compared to those on the market, to perform reconnaissance missions in enemy territories.
Then the drones are also used in the civil field, For the surveillance of sensitive areas, for example for remote assistance or for photographic surveys and video shooting in the cinema.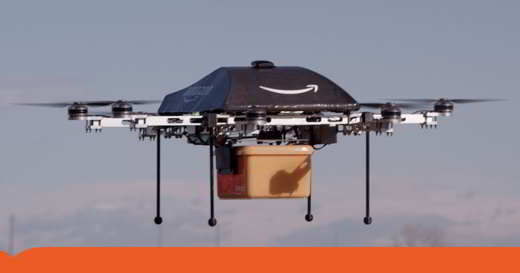 In the future, drones will perform the function of "couriers". Amazon has already started an experimentation program regarding the parcel delivery through drones. The service that will be called Amazon Prime Air will be operational no earlier than four years and will allow in certain cities of deliver the packages within half an hour, within a maximum radius of 16 km from the warehouse. Watch this video.
The idea was also liked by other companies such as DHL which has launched a trial in Germany to transport packs of medicines to homes 3 km away in a few minutes. Watch the video.
Which drone to buy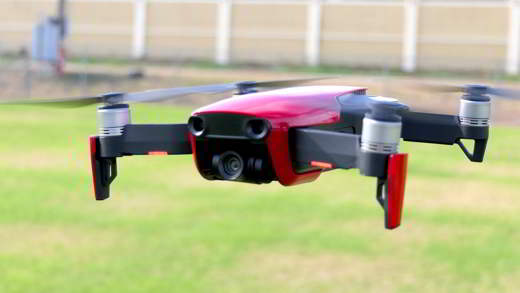 The world of drones has suddenly become crowded with models and i costs vary from a few tens of euros to several thousand euros. Some are toys, others come close to aircraft.
It is possible to buy pre-assembled pieces, to assemble or even assemble them by buying single pieces.
If you use the drone for video or photo shooting you must necessarily buy the gimbal, it is a support that allows the video camera or camera to maintain the horizontal axis with respect to the flight of the drone, stabilizing the vibrations. The gimbal can be a one or two axes (cheaper) or to three axes (also allows you to control the rotation on the horizontal axis).
Before describing some business models, remember that theENAC indicates in its regulation the use of drones subject to the stipulation of insurance policies. Search around the web, there are competent companies able to insure damage to things and people caused by drones.
Best drones with cameras

Today the drone market is divided between high-end devices such as the DJI Phantom 4 and Inspire and the cheaper ones. The latter, also called toy drone, have cheaper prices but still offer hours of fun and relaxation.
The most popular drones are the 4-engine propeller quadcopters. THE quadricotteri can be with pre-installed chamber or those with telecamera high-end capable of shooting even 4K.
1. DJI Mavic Air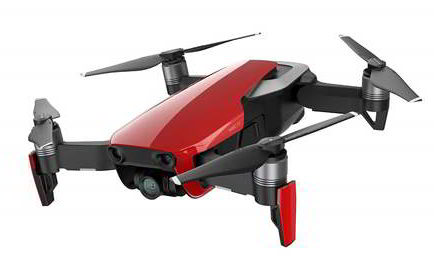 Voted Best Foldable Drone of 2018.
Weight: 430 g | controller: Yes | Camera resolution: 12 MP | Battery size: 2,375 mAh | Flow: 10 km.

For
Incredible portability
Video 4K fino a 100 Mbps
Cons
He doesn't always avoid obstacles
It needs more autonomy
It's hard not to love the DJI Mavic Air, the premier foldable drone capable of capturing stable 4K video at 60 frames per second. You can easily fit it into a backpack or even a jacket pocket. Only downside is the 21-minute battery life which is enough time for most people, especially if you buy the recommended Fly More package with three batteries (well worth it).
The Mavic Air is small, fast, and can do a lot of tricks. It is able to track moving subjects, boomerangs around them on a pre-arranged path, and take spherical videos as if crashing to earth to capture your ultimate drone selfie.
The reason it is at the top of the list is that it is the best budget drone although I recommend you spend a little by purchasing the Fly More Bundle as well.
Buy on Amazon
2. DJI Mavic 2 Pro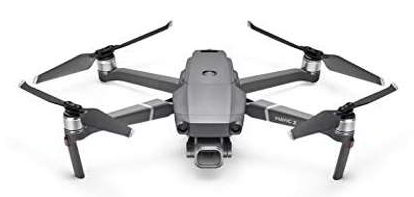 Today he is the king of drones.
Weight: 907 g | controller: Yes | Camera resolution: 20 MP | Battery size: 3,850 mAh | Flow: 5 km.
For
Excellent foldable design
New photo and video modes
Cons
Upper camera
It is not possible to shoot 4K at 60fps
The second iteration of Mavic Pro di DJI offers better video and images than any other drone, thanks in part to its gimbal-stabilized Hasselblad camera, which boasts a one-inch CMOS sensor. The images are brighter, more detailed and noticeably superior to those taken with the previous model. DJI has also made improvements from a software perspective, with new modes for capturing photos and videos, including hyperlapse, which creates stunning aerial videos.
Buy on Amazon
3. DJI Spark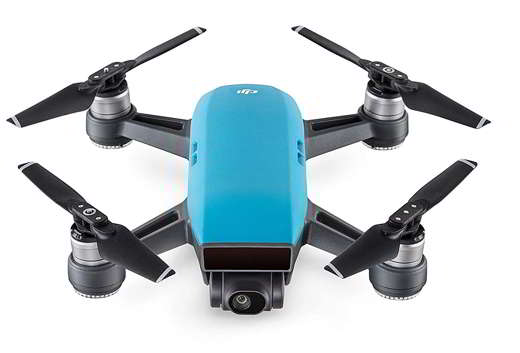 Best cheap drone.
Weight: 300 g | controller: Yes / Not included | Resolution of the camera: 12 MP | Battery size: 1,480 mAh | Flow: 2 km.
For
Gesture controls without controllers
Automatic Quickshot mode (a scheduled flight, to shoot the subject as the drone moves away along an angular trajectory)
Cons
Short flight times
Too light
DJI Spark is the company's most accessible drone. With its incredibly cool gesture controls that make you feel like a Jedi and its different colorful shells, it's definitely more fun out of the box than many others on this list.
It's easily controlled using your smartphone, but it's worth noting that this is the only controller you'll have if you don't want to buy a separate controller. It's definitely affordable in terms of drones, but we'd love to have a controller plugged in for good measure.
It's an incredibly light drone, unsurprising as much as the size of a can. This is both one of its biggest strengths and biggest weaknesses as it is super easy to carry around in your bag but will be affected by the wind while flying.
Buy on Amazon
4. DJI Phantom 4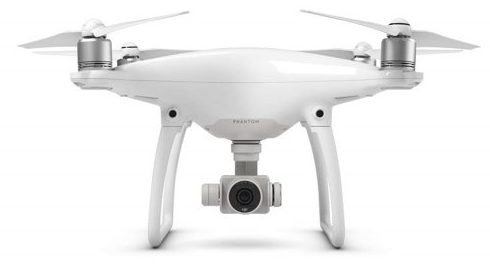 Robust and feature-rich.
Weight: 1380 g | controller: Yes | Camera resolution: 12,4 MP | Battery size: 5,350 mAh | Flow: 5 km.
For
4K movies
Fisheye lens (wide angle of view produced)
Cons
Great smartphone app
Not easily upgradeable
Il Phantom 4 brings with it a very sturdy build, upgraded object avoidance technology, and - like many of DJI's offerings - an excellent dedicated remote that connects to an equally feature-rich smartphone. There 4K video recording is supported, and the gimbal design allows for stable shooting even when the drone is moving fast or changing direction. The biggest flaw battery life, which is only about 15 to 20 minutes.
Buy on Amazon
5. Parrot Bebop 2

Best drone to get started.
Weight: 500 g | controller: optional | Camera resolution: 14 MP | Battery size: 2,700 mAh | Flow: 300 meters.
For
Record video without jitter
Quality controller and headphones
Cons
Some features cost to unlock
Il Bebop 2 is a mid-range drone that offers an incredible amount of features. The camera uses a fisheye lens and the stabilization software eliminates the need for a gimbal; combined with the clever frame construction, which uses rubber shock absorbers to reduce vibrations in flight, this results in unobstructed video footage.
With the Bebop 2 you can buy the optional flight controller and headphones FPV. The former connects to your smartphone and offers proper flight controls, while the latter uses your phone's screen to get a first-person view of what the Bebop 2 is actually seeing. On the downside, Parrot has locked some of Bebop 2's coolest features, such as route planning and follow me functionality, behind a paywall, which means the cost increases further if you want to use them. Battery life is also slightly underwhelming.
Buy on Amazon
6. Parrot Anafi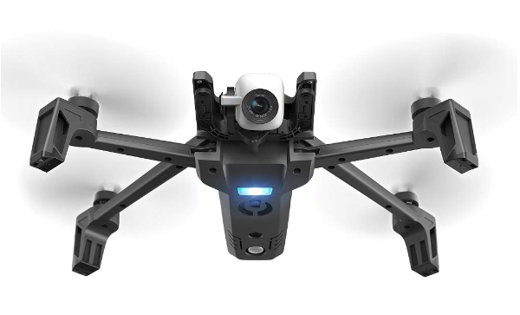 Best pocket drone with an incredible range of cameras.
Weight: 3202 g | controller: Yes | Camera resolution: 21 MP | Battery size: 2700mAh.
For
180 degree vertical camera
4K UHD video at 60fps
Cons
No obstacles to obstacles
Il Parrot Anafi is a lightweight insect-like drone with a wide range of cameras. Its camera has 180 degrees of vertical range and allows you to take photos directly upward - a feat no other drone can match. It also features a 2,8x zoomable lens with no reduction in image quality.
The Parrot Anafi is a particularly good choice for selfie enthusiasts. Its "Follow Me" mode follows your movements, automatically adjusting for more photogenic angles, and its modes SmartDronies - Orbita, Parable, Boomerang e Tornado - fly the drone around you in various circles and arcs. The disadvantage main in this model is Parrot Anafi's lack of obstacles, plus a couple of flight modes are locked as extra in-app purchases.
Buy on Amazon
7. DJI Mavic Pro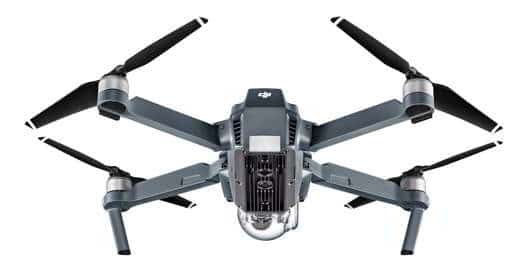 Still one of the best drones today.
Weight: 734 g | controller: Yes | Camera resolution: 12,35 MP | Battery size: 3830 mAh | Flow: 7 km.
For
Highly portable
Dedicated remote control
Cons
Shooting in low light is poor
DJI Mavic Pro is one of the best consumer drones around. Before the arrival of the DJI Spark, this model it was the smallest drone. Today it is much cheaper and boasts incredible performance. The camera is mounted on a gimbal, which is unusual for drones of this size. It offers fantastic results with photos and videos in good lighting conditions. Unfortunately, the small size of the sensor makes shooting in low light conditions difficult. The Mavic Pro has a maximum speed of about 65 km per hour and the battery is good for about 20-25 minutes of aerial action.
As is the case with other DJI drones, the Mavic Pro is equipped with a remote control dedicated which uses the phone display to show exactly what the device is seeing. You can capture amazing images and videos without worrying about the connection drop.
Buy on Amazon
8. DJI Inspire 2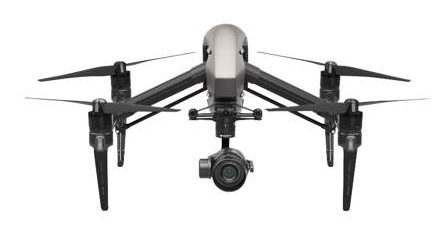 Aesthetically it is one of the most beautiful drones.
Peso: 3440 g | controller: Yes | Camera resolution: 30 MP | Battery size: 4280mAh | Flow: 7 km.
For
Constructive quality
Battery life
Cons
Inspire 2 comes with a high build quality in composite metal. You can spend more than 25 minutes of flight time from the twin battery system, and you can swap camera lenses so you have complete control over 5K images and videos. The smartphone app and dedicated remote control make this drone incredibly easy to control, but make no mistake, this is a professional kit.
Buy on Amazon
9. DJI Inspire 1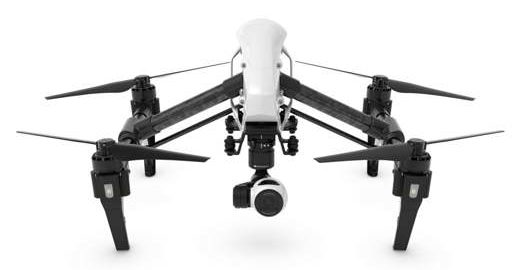 Best professional drone
Weight: 2935 g | controller: Yes | Camera resolution: 12,76 M | Battery size: 5700mAh | Flow: 2 km.
For
High build quality
Easy to update
Cons
Il DJI Inspire 1 It might look like a fearsome war robot from the distant future, but once you get over its rather intimidating look it's all too easy to fall in love with this nimble and feature-rich device. It comes with its own controller, which boasts an incredible range (you'll still need to provide a monitor via your smartphone or tablet screen), and the camera, which is mounted on a gimbal, is easily upgradeable.
Il DJI Inspire 1 offer high performance even in strong wind conditions and it is amazingly fast and easy to maneuver. The downsides are the cost and the fact that the supplied battery only gives you 15 or 20 minutes of flight time before it needs to be recharged.
No products found.
10. ZeroTech Dobby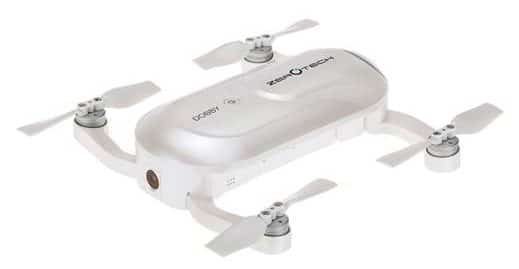 Best foldable drone.
Weight: 199 g | controller: No | Camera resolution: 13 MP | Battery size: 970mAh | Flow: 100 meters.
For
Ultra-portable
Mobile app full of features
Cons
ZeroTech Dobby it's the smallest drone on this list, and it's also one of the cheapest. Despite its humble status (and a rather strange name), the Dobby is a surprisingly powerful and versatile component kit. Marked by ZeroTech as a "Selfie drone", It is small enough to fit in the bag, which gives it an advantage over many drones, which are often too large to be transported easily.
The Dobby's small size means it gets hit by strong winds, but on a good day its performance is impressive. It is controlled via a smartphone application and features such as orbital moves, object detection and facial recognition are all included as standard and are easy to perform. The drone's audio and video sensors, attached to the underside, allow you to perform palm take-offs and landings and use it indoors.
The battery lasts between 5 and 10 minutes, depending on variables such as wind speed and recording time. Photo and video quality is a bit of a step backwards from some of the more expensive drones on this list.
Buy on Amazon
Best selling GoPro drones on Amazon
Below you will find the best GoPro drones sold on Amazon and updated continuously.