Would you like to share your status messages with everyone but your boss? Do you want to connect on Facebook but avoid an annoying colleague contacting you as soon as you log in? Quiet in this article I will reveal to you how to limit the visibility of content on Facebook. All you have to do is take a few minutes and keep reading what I am about to tell you.
How to limit the visibility of your content on Facebook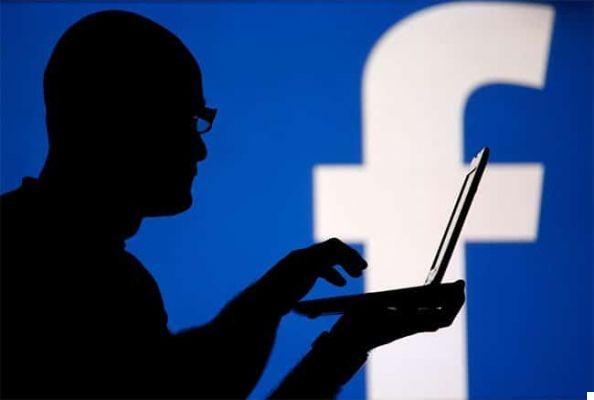 Facebook has many features that allow you to customize your privacy, including that of limiting a person on Facebook in such a way as to avoid trouble with severe clothes or with meddlesome annoyances.
Be vuoi scoprire how to limit the visibility of content on Facebook and prevent your messages, photos and videos published in your diary from being seen by certain people you must first write the post, click on the arrow next to Friends, Then More options, custom and Do not share this content with, enter the name of the person you want.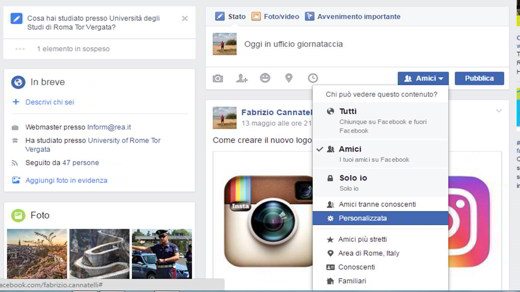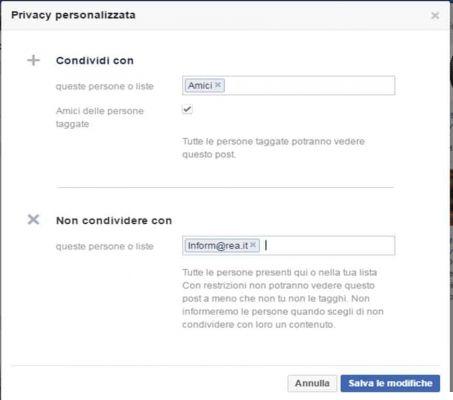 Save your choice by clicking on Save Changes or stop twice on Go back (if you are on Android) or Done (if you are on iPhone).
If, on the other hand, you want to create a list of colleagues or friends and family in order to divide your personal content from professional ones, you can click on Home in the menu bar, then on Friends in the left bar and finally on Create a list.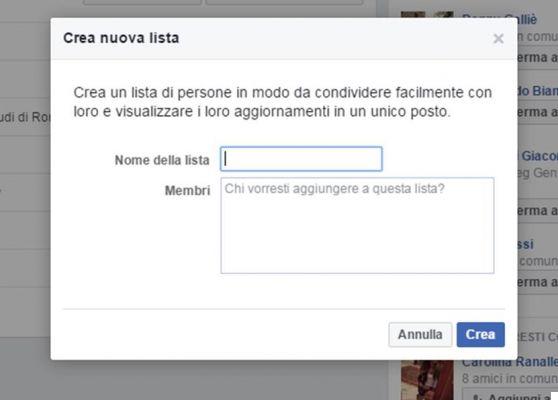 Give the list a name, for example Colleaguesclick on your Members to start writing the names of the people to include. After the first few characters Facebook will show you the matching friends and you can choose them. Finally click on Crea.
The next time you post something, you can choose who to share it with by clicking on the arrow next to the button Friends.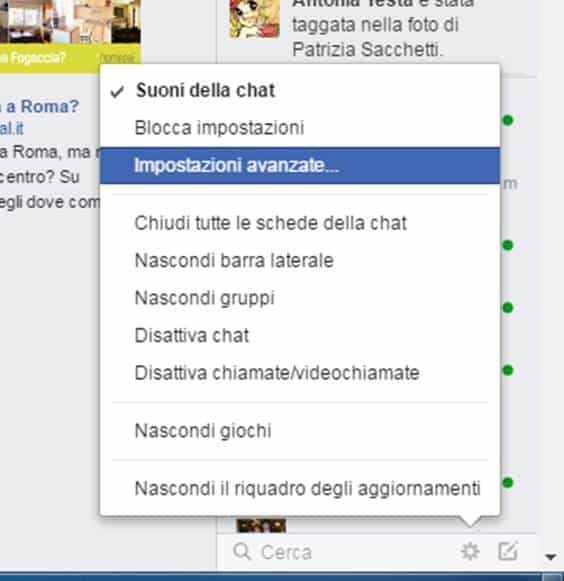 Do you want limit the visibility of content on Facebook so that no one sees you when you are online in the social network chat? If you want to avoid appearing to all or some of your friends, you have to click on thegear icon at the bottom of the list, then on Advanced Settings e Disable chat for all friends except ... and enter the friends you want to show your status to.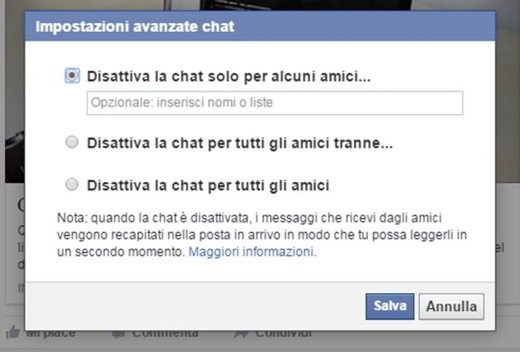 Alternatively by clicking on Disable chat only for some friends ... you can enter the name of those to whom you do not want to know your status.
What others may know about you is definable by the Facebook Privacy Settings, but these are difficult to manage. If you click on the lock icon and then on Privacy control you will be guided by a practical wizard through the most important options. In the app, tap on the icon with the three bars and then on Quick links to privacy.
Read also: Facebook blocks links and shares on my website