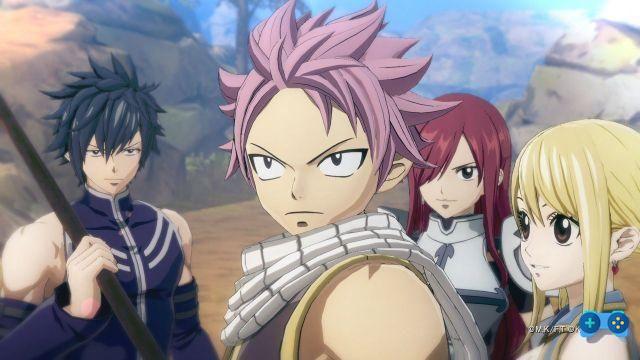 KOEI TECMO Europe and the developer LIKE Studios announced that the JRPG, FAIRY TAIL, is available for Nintendo Switch, PlayStation 4 e Steam. The game, based on the anime and manga of Hiro Mashima, marks the debut of a FAIRY TAIL game on Western consoles!
FAIRY TAIL invites players to relive, or experience for the first time, the enchanting storyline of the series from the popular Tenrou Island arc to the Tartaros arc, along with never-before-seen elements of history and research. The magical world of FAIRY TAIL comes to life thanks to the extraordinary details featured in this fantastic experience, where special attention has been placed on the kind of magic and mystery that anime and manga fans around the world crave.
During their journey, players will be able to go into battle by choosing a team of five characters out of the sixteen available: Natsu, Lucy, Gray, Erza, Wendy, Gajeel, Juvia, Rogue, Kagura, Sherria, Sting, Ichiya, Laxus, Mirajane, Jellal and Gildarts. The characters' unique magical abilities come to life within the game, including Unison Raids where protagonists can work together to unleash their magical spells simultaneously and defeat enemies.
Outside of combat, the game allows you to develop relationships with guildmates, experimenting with new interactions and strengthening magical abilities.
Those who purchase the game (in physical or digital format), within a limited time from launch, will also unlock a special Early Purchase Bonus: the 'Miss FAIRY TAIL' costume for Erza.