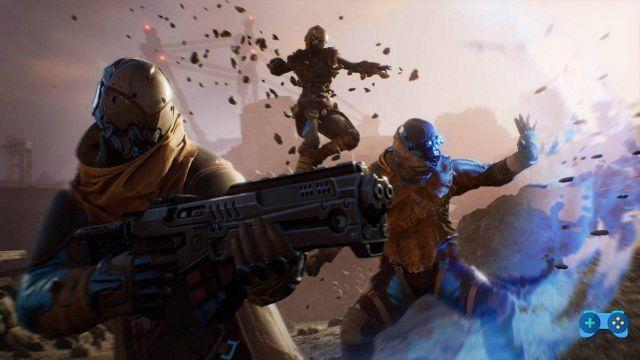 Outriders has recently come out and is enjoying some success online, especially thanks to his cooperative soul and at the multiplayer spirit. Three players at a time they can form a team to tackle the game's missions together. However, as is often the case for games with a persistent online component, the launch wasn't all plain sailing.
In the early days of the game some problems have already arisen. Starting with what forced the People Can Fly team to temporarily disable cross-play functionality between PC and console a a sudden downtime of servers for emergency maintenance. Now a new spectrum hovers over players in Square Enix's new single / co-op shooter.
Outriders: inventory bug
Many players have complained a complete wipe of your own equipment and also of the commendations achieved and registered. This is a critically important bug in a game that relies heavily on equipment. The dynamics of looting and "grinding" (ie killing multitudes of enemies and repetition of parts already made in order to achieve better equipment) are in fact a fundamental component of the game.
Currently it is not yet clear what is causing the problem and what can activate it, but for players who have already started farming and harvesting Legendary items or to unlock accolades in flurries, this is not good news.
Reddit and other online communities have become home to a rumor among users, some of whom have reported their experience with this problem, also accompanied by screenshots and various documentation.
As far as is known at the moment, it appears that the problem only affects matchmaking, i.e. players attempting to embark on a multiplayer match. Initially it was thought to only interest those who start games with unknown players. Then, however, it turned out that it also affected those who were starting to play with their friends.
More realistically, it appears that the problem affects those who drop out of the game at the start of a multiplayer session, before their gear has been properly loaded. There are currently no official answers, however.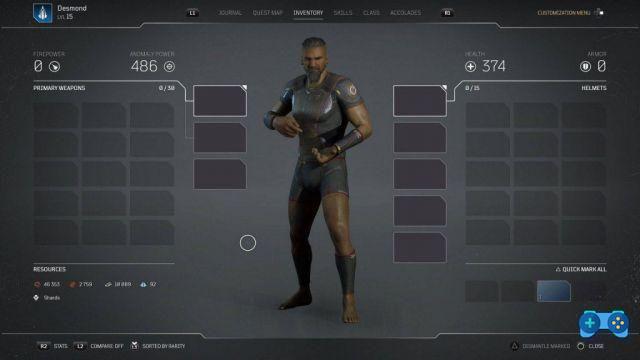 Publisher's statements
We just know that the team is aware and at work to remedy the problem. Not only fixing the bug, but trying to restore the lost elements. As stated in a speech by Square Enix representatives on Reddit:
"At the moment we are discussing all the best possible ways to solve the problem and to accommodate anyone who has been affected. For now we are focusing on the issue of making servers more stable, which should also reduce the incidence of this problem. When this happens, we hope to be able to report some good news on how we intend to help the players who have had the problem get back on their feet.
We are still trying to determine what might be the best method. We could adopt a 'one to one' customer support method (which would be more precise, but slow and inapplicable if there were many cases) or a 'mass restore' using our servers and backend ".
At the moment, therefore, solving this problem is not the focus of People Can Fly, which is still trying to stabilize servers and solve connection problems, especially with cross-play matchmaking.
Therefore, there is no known deadline for resolving this bug. For some time, Players with valuable loot in their inventory will need to be very careful when entering multiplayer games.
A big problem, which we hope will meet a speedy resolution and will not affect too much on the launch, already not too serene and free from problems, of Outriders.
Outriders is available from April 1 2021 to PC, PS4, PS5, Xbox One, Xbox Series X / S e Google Stadia.