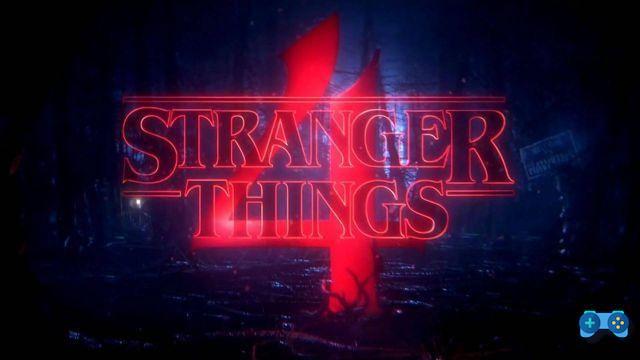 Stranger Things is certainly among the most acclaimed series of recent years. The US science fiction TV show created by Matt and Ross Duffer for the streaming platform Netflix, has reached its fourth season and just recently filming has restarted (after a long period of stoppage caused by the Covid-19 health emergency).
The release of the new series, however, would still be far away, not before next year, at least according to the latest news revealed by Finn Wolfhard. The young actor, who plays in the series Mike wheeler, in fact, he replied to a fan who asked for news on the release of the new season. Below, the tweet with the short video in question.
pic.twitter.com/oV1p6Rg8FN
- StrangerThingsSpoilers (@SThingsSpoilers) April 18, 2021
In the message, the actor "assumes" that the release is scheduled no earlier than next year, without specifying an approximate window. Two years have passed since the official announcement of the fourth series, but the stop due to the pandemic has lengthened the work more than expected. Therefore, the hope of seeing the new series within the year seems to fade.
However, we are at the end of April and it is assumed that the parts shot are at the point of completion. Now, we have to hope for a quick job during the post production of the series and that Netflix can deny what the actor has just said.
The season finale of Stranger Things 3 had left many doubts to viewers: Joyce (Winona Ryder), Will (Noah Schnapp) Jonathan (Charlie Heaton) and Eleven (Millie Bobby Brown), they decided to leave Hawkins forever and move to another city after Hopper's alleged death. But we remind you that a video released months ago showed Hopper still alive and… with less hair.
The Stranger Things series
The first season was released on Netflix on July 15, 2016, the second on October 27, 2017, and the third on July 4, 2019. The fourth season is announced on September 30, 2019.
The series was well received by critics, who praised the characterization of the characters, the cast and the atmosphere that pays homage to science fiction cinema, music and cultural references of the XNUMXs.
Stranger Things also represents one of the pillars of Netflix's TV series catalog, resulting one of the most viewed and appreciated on the platform, having obtained 5 Golden Globe nominations and 41 Emmy Awards nominations, including 3 for best drama series, 2 for Best Supporting Actress to Millie Bobby Brown, one for Best Actor to David Harbor and one for Best Supporting Actress to Shannon Purser.
While waiting to find out all the news about your favorite TV series, we remind you that to discuss the latest tech-themed news, you can join our community on Facebook, or our Telegram channel.