An expedition of Brazilian scientists has discovered the true source of the Amazon River which is located at about 5600 meters above sea level in southern Peru
Amazon River
No longer only the first river for water flow with 60 times the amount of water of the Nile, for a few days the Amazon River is also the longest river in the world. This was discovered by an expedition of Brazilian scientists who, thanks to the discovery of Paula Saldanha and Roberto Werneck, two explorers who in 1994 identified the sources of the Amazon River in Nevado Mismi, on the Chila mountain range in the southern part of the Peruvian Andes, after 13 years embarked on an expedition to re-establish the truth and rewrite the geography books.
Scientists from IBGE, the Brazilian Institute of Geography and Statistics with the help of colleagues from Inpe, the National Space Research Institute, managed to sensitize the Brazilian government for the authorization and funding of the mission which it then gave its fruits by establishing that the sources of the Amazon River are located at about 5600 meters of altitude in Nevado Mismi; According to the explorers, therefore, the river originates not in northern Peru, but in southern Peru, from the Apacheta river which in turn comes to life from the Mismi glacier.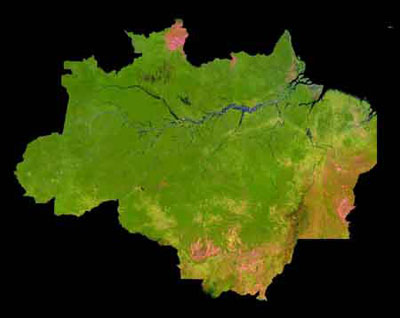 According to the calculations developed by the explorers, this discovery would suggest that the Amazon is the longest river in the world with a length of about 6850 kilometers (no longer 6180 km as previously believed), therefore about 200 km longer than the Nile, which has always been classified as the longest river in the world with its 6670 km.
The director of the Geosciences section of the IBGE, the Italian-Brazilian Guido Gelli, said that the mission was almost like a space expedition, the air was thin enough to create mental confusion and the places explored were uninhabitable, but it has added that in September another expedition will check the behavior of the river during the dry season.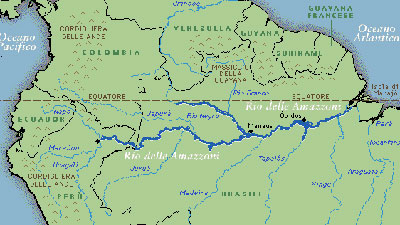 Meanwhile, scientists are preparing to hold an international conference to show the world the data collected that the Amazon River "lord of rivers" with a length of almost 7 km, with about 7000 tributaries and a flow of water unimaginable. We just have to update what they taught us a few years ago at school: the Nile is no longer the longest river, the Amazon since 2007 is the longest and longest river on the planet, explorers permitting.