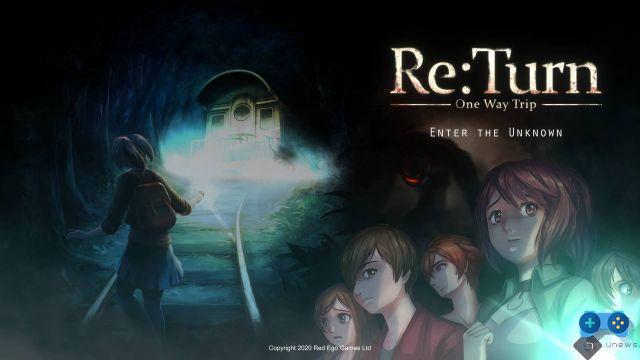 Tested version PC - STEAM
Developed by the small London Software House Red Ego Games, specializing in indie horror games and produced by the Publisher GreenMan Gaming, RE: TURN One way trip is a two-dimensional graphic adventure (scrolling in 2D), with strong horror colors. here find our insights on the genre.
Released on October 14, 2020 for PC, Xbox One, Playstation 4 and Nintendo Switch, the version we tested and played is the PC version.
Intro: That damn bonfire ...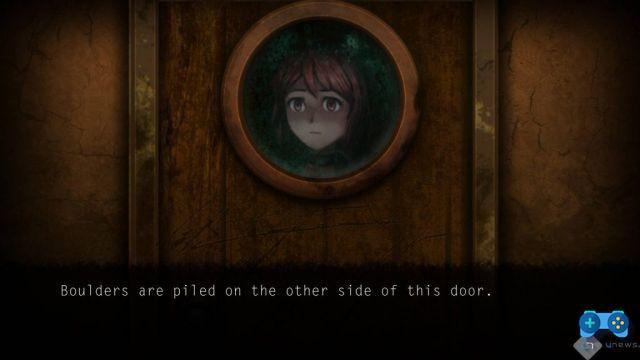 We will take on the role of Saki, a teenager, on a camping holiday with her boyfriend, Sen, and 3 other friends. The group of boys, after finishing their studies and before separating, each taking his own path between university and work, decided to take a little holiday in a tent. A last brief escape from adult reality that is about to await them, as if to honor the adolescence lived together.
We are in the middle of a remote forest, at night, and the group, due to small disagreements linked to jealousies, immediately divides.
As literature and cinema teach, the "classic" premises for a weekend of terror seem to be all there. It will be like this? Let's find out together ...
Saki, trying to retrieve some wood to reignite the bonfire, which was extinguished by an unexpected and powerful gust of wind, was soon left alone. Despite the fear, he sets off in search of his companions and not far away he comes across the place, where the whole adventure will then take place: immersed in the woods, an old and disturbing rusty train now lies abandoned.
It will be entering there, in search of the lost, that the misadventures of the protagonist will begin. Armed with a camping torch and little more, our inventory will contain few and specific elements during the game, Saki will begin to walk the various abandoned carriages, soon discovering that inside this train, there are evil entities and ghostly creatures.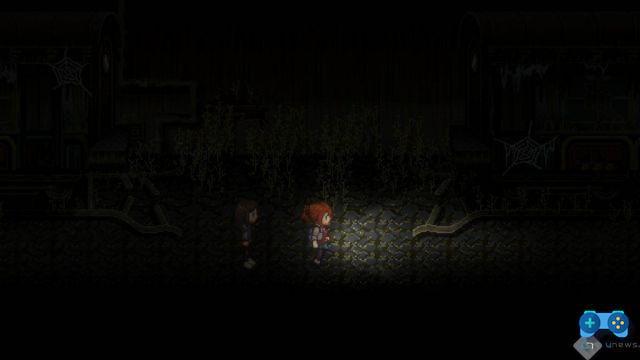 Fiction and Lore
Let's face it right away, this is the strong point of RE: TURN One way trip.
A title, as we will discover a little later, which does not use playability to connote its attributes, but which draws its strength in the narrative and from the contents.
In this respect, RE: TURN One way trip succeeds fully.
From the very first minutes and throughout our journey, we will be accompanied by a feeling of restlessness and inadequacy. The narration, in addition to concerning the protagonist and her friends, involves many other characters.
"I see evil on this train."
Sir Kenneth Branagh
Without going into spoilers, know that inside the train, Saki will find herself involved in extra-temporal journeys, finding herself in the same wagons, but many years earlier, thus being able to interact with the passengers of the time.
The various stories told focus their plot on the complexity of personal and social relationships, interactions between parents and children, between married or engaged couples and even between different classes.
Everything is told in a non-linear way and the stories of the various characters intersect with each other, thus guaranteeing a plot that is always alive and dynamic.
Being an adventure between the surreal and the dreamlike, it is almost never possible to distinguish which events are the fruit of the imagination of the characters, or events that occurred in reality, but this is one of the aspects that most make the game deep and full of intensity. .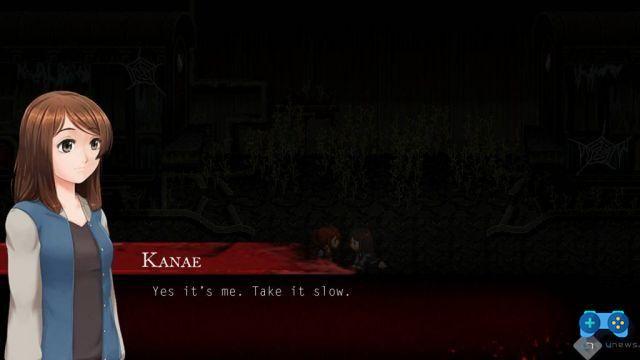 gameplay
The simplest: we are talking about an absolutely essential point and click. It will be our task to move back and forth along the train compartments, in a 2D scrolling environment.
We will be able to interact with objects, or talk to other characters. During our journey we will find ourselves dealing with puzzle games and mini games, fun but rather simple, in order to move the story forward.
The gameplay ends here, in truth a little bit, but we will see later, that probably, this is not the pivotal aspect on which the developers have focused and that it is rather a vehicle suitable for the use of the game.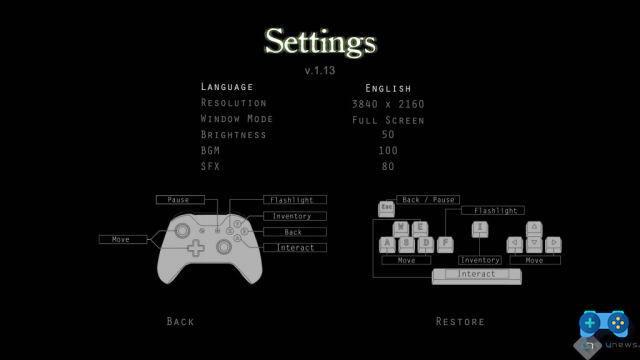 Music and audio effects
More than a real soundtrack, in RE: TURN One way trip we find music, very evocative and inspired, linked to certain fixed environments. What is clear from the scores is a mix of sensations that ranges from restlessness, to melancholy, to sadness, wisely managed according to the context we are experiencing.
To embellish these sensations even more, an audio sector, made of environmental sounds, verses and more really well done, with nothing to envy to more expensive and noble productions.
Technical sector, graphics and surroundings
RE: TURN One way trip was developed through the use of the Unity engine.
The predominant aspect is quality pixel art. Many small details taken care of make it truly one of the "gems" of this game, helping to make the scenarios always sought after and "lived"; even some lighting games add depth to the otherwise rather flat 2D environment.
The writer played it at 3840x2160 (4K) resolution on PC: there is no graphics option available to play with. We did not find any differences even in the other version we tested, the PlayStation 4.
In truth, being a small 2D scrolling production, it does not have big graphical demands and runs quietly without any uncertainty in terms of frame rate (we found just a couple of crashes during the hours of play).
It will probably be equally usable even on less performing platforms, such as Nintendo Switch.
Final comment
It took us about seven hours to finish the game, unlocking most of the achievements without major problems.
They were pleasant hours to spend in the company of this title.
We appreciated the various positives, however the weight of the gameplay almost completely absent, was decisive.