After the introduction of the double blue notification of a message read on Whatsapp and the following protests from users who complained of an invasion of privacy, as it was not possible to ignore the messages received, the founders of WhatsApp took a step back by introducing the possibility from disable the read receipt (double blue check) on WhatsApp.
Reading a WhatsApp message today involves notifying the sender with the double blue check. It often happens that you receive a WhatsApp message and do not want the person who sent it to understand that you have read it, precisely because you do not have time to reply. Therefore? If you are looking for a way to remove read receipts then you should definitely keep reading this article because you will find out how to disable the read receipt (double blue check) on WhatsApp.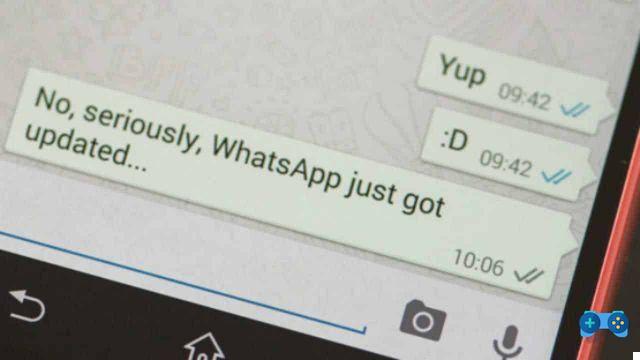 Reading WhatsApp messages and not sending read notification is possible by disabling this function from the privacy settings. After opening WhatsApp click on Settings> Account> Privacy and uncheck the item Read confirmations. By doing so, the blue check will no longer appear with each message.
However, by deactivating the read notification, you will no longer receive alerts for messages you have sent.

In order not to send the notification of reading without having to deactivate it from WhatsApp, you can use the app for Android mobile devices Unseen - Hide and read available on Play Store.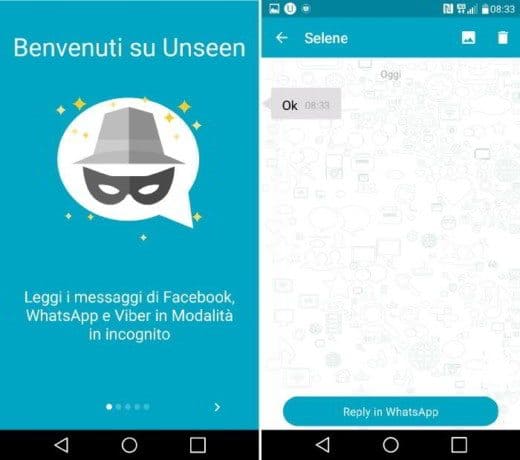 This is an app that will allow you to freely read your friends' messages incognito, without leaving any read notifications or notifications. Unseen works in the background cloning incoming messages without letting you enter WhatsApp. The message will arrive on WhatsApp and Unseen. This way you will, for disable the read confirmation (double blue check) on Whatsapp, read the message directly on Unseen and use WhatsApp only to reply.
After downloading Unseen - Hide and read, start it and step on Enable accessibility to provide permissions to the app. At this point go back to the application and from the settings choose which app you want to use it with. In addition to WhatsApp, Unseen works with Facebook Messenger and Viber.
Attention it does not work with WhatsApp groups.
ALSO READ: How to disable the double blue check on Android and iPhone in WhatsApp