You are looking for what is Instagram for and how to use it perfectly? Here's everything you need to know about Instagram, one of the hottest social networks.
Instagram is one of the most used social networks ever. According to surveys published in December 2020 by AGCOM, that is the national communications observatory, the social network with the camera-shaped logo is in second place, immediately after Facebook, for the number of users: almost 30 million!
At this point, the question that arises spontaneously to those who do not know the platform is: what is Instagram for? And what is the secret of its extraordinary success?
The answers to these questions can be longer and more complex than expected. To understand how it works and, therefore, also what lies behind its large numbers, it will be necessary to carefully analyze the most relevant aspects of this social network.
All you need to know about Instagram, one of the hottest social networks of the moment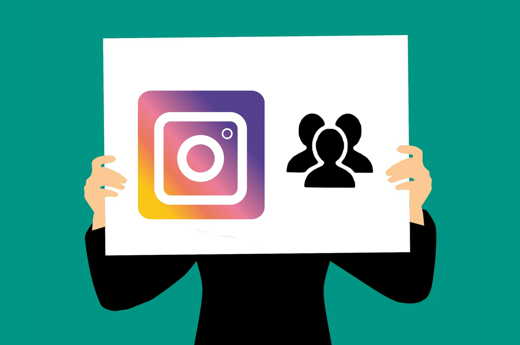 Instagram is a social network born in October 2010 and usable both via website, mobile app for Android and iOS and as an application for Windows. Initially characterized by the unique image sharing functionality, its fundamental characteristic feature, over the years it has seen its users grow more and more, with the consequence not only of the acquisition by Facebook, but also the implementation of many other functions.
The Facebook tycoon, Mark Zuckerberg, immediately realizes the potential of Instagram, and already in September 2012 completes its acquisition at the convenient amount of 741 million dollars.
Following this, in 2013 Instagram adds new functions, namely the possibility of being able to publish short videos, and from there the way is all downhill, a walk made up of numerous goals.
His fame has grown so much that, to date, there are several terms in his glossary that have become part of everyday language, such as the famous system of hashtag, another important aspect of the app.
The features of Instagram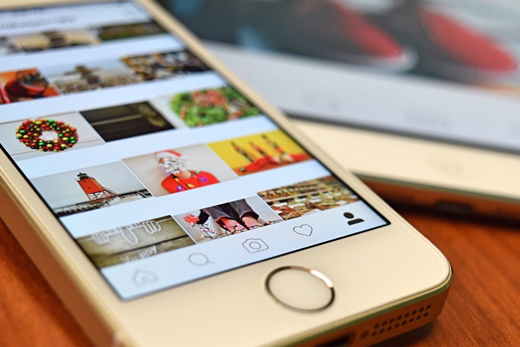 Le feature offers by Instagram are many: from sharing media content, to the application of music, filters and stickers on their stories, or content shared only for 24 hours, beyond which they are stored in a private section visible only to the account holder - unless it is decided to highlight them, thus making them always available to all for consultation.
You can comment and share the posts of others, you can chat privately, create conversation groups, tag people and brands in your photos, privatize your content to all non-followers, or only to some specifically selected people, and also publish videos. relatively long, namely i Reels, also through external tools such as IGTV. Overall we are faced with a versatile app that lends itself to many uses.
Why subscribe to Instagram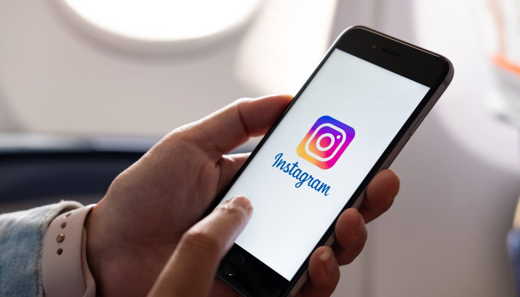 The reasons are manifold. First of all, it is a completely free app, therefore accessible to everyone - like all the most famous social networks - also because it is compatible with all systems Android, iOS e Windows, since it can also be used on a PC. Secondly, it is an incredibly intuitive site, easy to use, with attractive graphics and the possibility of being able to immediately share glimpses of one's life in various formats, Photos e video.
I direct, or rather the private chat features with followers and other users, allows, finally, an immediate interaction with others, favoring dialogue and the birth of new acquaintances. To learn more, read our guide on how to start a conversation on Instagram.
But not only that: Instagram is one of the most important platforms for the work of influencers, that is all those content creators who exploit their large numbers and their visibility to be able to convey messages, advertise products and much more. Therefore, it is not just a simple social network, but a real job opportunity, if you know how to exploit it: here it is what is Instagram for.
What are hashtags for?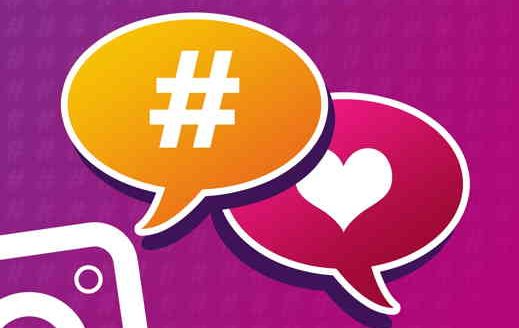 In order to understand what Instagram is for, it is necessary to fix this concept. The hashtag are one of the most famous functions of this app, although they were not originally born on it: in fact, other social networks such as Twitter and Facebook have already been making extensive use of them for some time.
By hashtag we mean a word preceded - or, sometimes, even just acronyms or even emoji - by a hashtag (#), which has the function of generating a link behind the aforementioned word, transforming it into a label that can be used by other users to find the aforementioned post among the millions published every day.
More specifically, the hashtag can be used by the user to find content that is relevant only to the topics that interest him most, such as travel, food, the animals and so on. It follows that using a lot of hashtags will help increase the visibility of a specific post and consequently the likelihood that it will be reached by a large number of users.
Read also: Best Instagram hashtags
What is the purpose of tagging on Instagram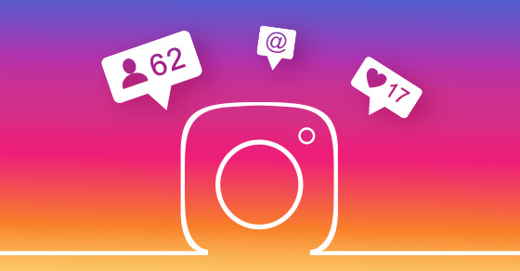 Alongside the hashtags, there are also i tag simple. These are applied through the use of a snail (@), which usually comes followed by the username which corresponds to another account on Instagram.
The reasons for tagging someone can be different. First of all, it is the signaling of the presence of that specific person in the photo or video shared. In fact, just like on Facebook or other social networks, it is possible to apply tags directly on photos, thus matching the person's name to their face. But not only. In the case of influencers, models, or any other reality who use Instagram for the publication of ads, or advertising, you can use the tags to direct anyone who views the post to visit the pages of the aforementioned brand. If you want to learn more, read: how to sell on Instagram and open your shop.
Let's take the example of a model. If in a photo you see her wearing Gucci clothes, she will tag the relevant company page on her image or in the description. Doing so will entice people to follow the brand directly to find out more about the new collections. In essence, it is also a method to be used alongside hashtags to increase the visibility of your content, and the effectiveness of advertising campaigns.
Read also: How to delete a tag on Instagram
What is the verified on Instagram for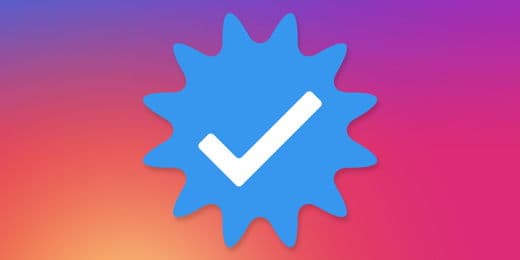 Il checked is a recognition that is present on Instagram and other social networks, characterized by the white check logo on a light blue background. This is a badge that can only be obtained from accounts with many followers. Most of the time they are public figures, such as: celebrities, famous singers and actors, or international brands.
The reason it was born, in fact, is for guarantee the authenticity of this type of account, so that his followers know that they are really interacting with their favorites, since Instagram has, in fact, verified and confirmed their identity. After all, it is not uncommon to find hundreds and thousands of pages pretending to be famous people. The verified is used to indicate which are the real accounts from the fake ones.
In order to get the check mark, you need to fill in a form accessible on the application, from your account. Unfortunately, it is not easy to obtain it, you need to have a certain fame and media influence. For more information you can read our guide on how to have the verified on Instagram.
What followers are for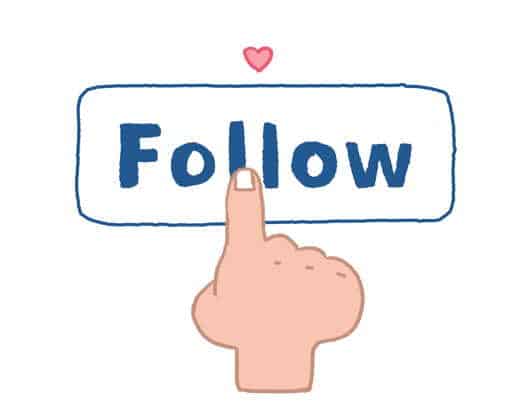 By follower we mean all users who follow an Instagram page, in fact the term comes from the verb "to follow", which in English means "follow". They are opposed to followers, which are the accounts you follow on the app.
Anyone can be the follower of an Instagram page: from a relative, a friend, a complete stranger or even a company. The best way to get visibility on the app is to increase the number of followers, through the use of different methods and strategies, sometimes even little in line with the rules of the social network such as sites to buy followers.
A follower subscribed to your page feeds can see on their wall when you post new posts and stories. If you want, you can also activate push notifications relating to all your activities. He can comment on your content, contact you privately and tag you, although this, with public settings, anyone can. If you wish, there is the possibility of limit the privacy of your account, hiding posts and stories from all non-followers, forcing users to send a request that you can accept or decline, so you can carefully monitor anyone who accesses your content.
To do it, start Instagram, tap the icon with thelittle man at the bottom right and then tap on the icon with the three overlapping dashes, top right. Then select Settings> Privacy and put on ON the voice Private account.
Read also: How to become an influencer on Instagram
What Instagram Stories Are For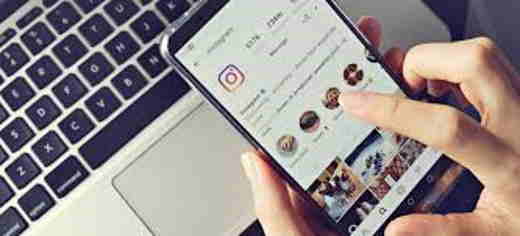 Instagram stories are temporary content that you can publish and make visible to everyone, only to your followers, or only to some of the users who follow you, by compiling your list of "close friends". This content can be both photographs and videos and can be 100% customized. In fact, you can apply:
many filters and the most disparate effects;
hashtag e tag;
stickers, emojis, text strings you write;
music with pop-up text if you wish;
the place, time and temperature at which the photo was taken;
handmade lines in various colors, and much more.
These are contents that remain public on your profile, according to the privacy settings you have chosen, usually for 24 hours, beyond which they are then stored in a private section in your account settings. If you want to make them always present like the other posts on your profile, you can create collections of featured stories, dividing them by themes and giving them names of your choice.
Is Instagram dangerous?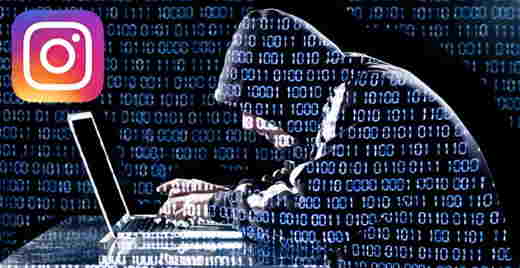 Instagram is a fairly safe app. It is equipped with security systems that can notify you of any suspicious access to your account, through convenient e-mail notifications.
It is also provided with regulations and guidelines that clearly specify what type of content can be published, and provides convenient reporting forms if you come across a non-compliant photo or video, escaping the sight of efficient moderation.
You can also report harassing users, unwanted spam, scam pages and bots. As well as reporting and blocking someone who is disturbing through private messages, hiding their page from unwanted eyes. However, it is not infallible, and it can sometimes happen that you find your own profile instagram hackerato.
This happens especially if you are not careful and you run into fraudulent links external to Instagram, such as urls that start the download of malwares or phishing sites, or those web pages created by malicious people with the sole purpose of stealing your login credentials. . In short, the social network can protect you up to a certain point, the rest is also up to your prudence and your common sense. To conclude, you can deepen the topic by reading this article on how to activate two-factor authentication on Instagram.