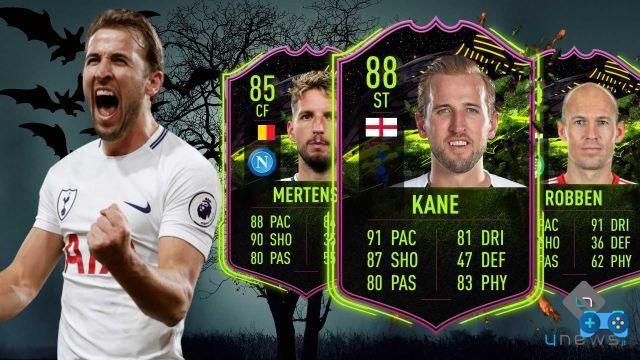 The next big promotional event in FIFA 21 - Ultimate Team is called 'Rulebreakers'. This mysterious event Halloween themed looks like it will replace the popular "Ultimate Scream" event.
Although the idea seems to be similar to those of past years, it could instead reserve several interesting twists.
We assume that this event will work in a very similar way to the Ultimate Scream one, bringing huge boosts to some selected cards in FUT 21.
Being the first big promotion of the year, which then introduces new enhanced cards to the FUT ecosystem, those Rulebreakers are definitely worth keeping an eye on!
FIFA 20's Ultimate Scream event saw huge updates for big names like Ibrahimovic, Aguero, Muller, Rodriguez, and many more.
We can also expect the usual achievements and SBCs to be added with special power-up players.
It might interest you:
How to recognize a Walkout
How to start earning credits with the Web App and the Companion App
The cheapest Serie A players to start
The cheapest Premier League players to start
The best Ones to Watch (OTW) to bet on
The cheapest La Liga players to start
The cheapest Bundesliga players to start
The best team in the Premier League for 100.000 credits
Advice on buying and selling
The best team in La Liga for 100.000 credits
The best team in Serie A for 100.000 credits
The most buggy players in Serie A
How to make a lot of credits with flipping
The most buggy players in the Premier League
The strongest Premier League / Ligue 1 / La Liga Hybrid Team by 200000 credits
The Premier League / Ligue 1 / La Liga / Serie A Hybrid Team at low cost
The most buggy players in the Bundesliga
The strongest team in the Bundesliga
The strongest team in Ligue 1
Eight economic "beasts" absolutely to buy
The strongest team in La Liga
The strongest silver team
What will happen this year? Here's what we know
A new update was provided by @EASPORTSFIFA which revealed two potential players who will be part of this "scary team: Dries Mertens and Harry Kane.
# Rulebreakers⛓? leave behind their previous styles of play and transform into different kinds of stars with game-changing stat updates. Coming 23/10 pic.twitter.com/IS6HmO1WTZ
- EA SPORTS FIFA (@EASPORTSFIFA) October 22, 2020
There should also be a Brazilian player but at the moment he is unknown!
Players will abandon their previous play styles and transform into different stars with stat updates.
[Update of 23/10/2020] - ecco the first team available in packages:
Harry Kane
Aymeric Laporte
Douglas Costa
Dries Mertens
Radja Nainggolan
Ocampos
Marcos Llorente
Manuel Lazzari
Hassane kamara
Denzel Dumfries
Benjamin Andre
Some rules are meant to be broken…?

Introducing #Rulebreakers ⛓?

Team 1 available in # FUT21 now: https://t.co/9yl7HdJ2Ki pic.twitter.com/vwsP0xdZzm
- EA SPORTS FIFA (@EASPORTSFIFA) October 23, 2020
What are the FIFA 21 Rulebreakers?
These are enhanced cards. Players will then get stat updates that they usually can't get with classic upgrades.
Over the course of the promotion, we should expect a variety of content to be added:
2 Rulebreakers teams
SBC player Rulebreakers
Rulebreakers goals
Halloween themed SBC
Promotional packages
I Are Rulebreakers and Ultimate Scream the same thing?
We believe they are not exactly the same. This promo replaces the Scream Team in an effort to freshen up the Halloween event.
FIFA 21 Rulebreakers release date
The Rulebreakers cards will arrive in FIFA 21 this Friday, October 23 at 19pm. And they should be obtainable for roughly 00 weeks.
Team 1 will arrive in the first half of the event. It will be available until October 30th at 18:59 pm.
Starting November 6, Team 2 will replace Team 1.
FIFA 21 Rulebreakers team
The main strength of this promotion is represented by the Rulebreakers Team.
The updates of these players will be nothing short of crazy.
As we can see from the Ultimate Scream teams of recent years, some players of the caliber of Aguero achieved +8 in speed and physique compared to the base card. Ibrahimovic even received a +29 speed.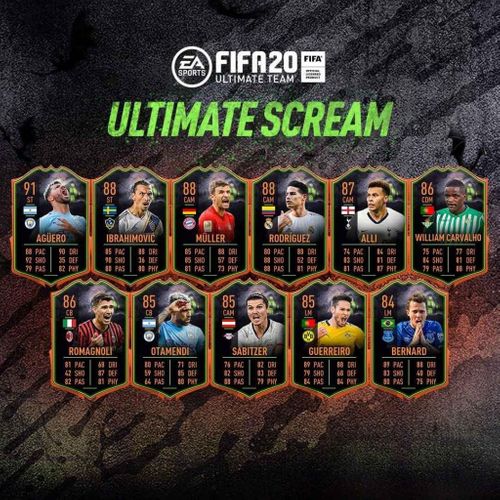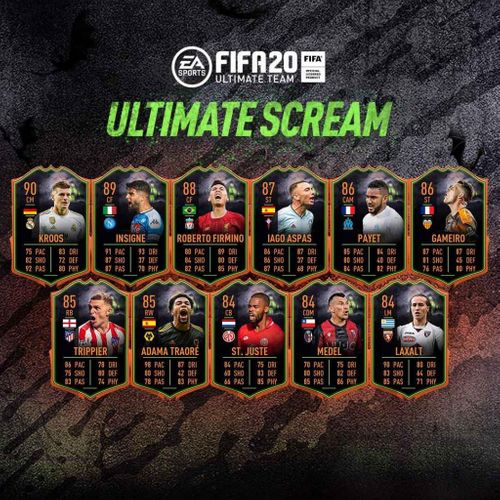 Rulebreakers Predictions
Here are our predictions for the Rulebreakers Team:
Rulebreakers player SBC
We can also expect a substantial number of SBCs to be made available during the promotion. Last year there were several SBCs dedicated to the likes of: Milner, Ozil, Jesus Navas and a Piqué item that became highly sought after.
Halloween themed SBC
There will certainly also be Halloween themed SBCs, containing cosmetic packages and prizes, and for this year, items for stadium customization.
Promotional packages
As usual, a huge amount of promo packs are released during promotional events. Some of these will last for a few minutes, such as the 50k and 100k ones. So always keep an eye on the shop.