Born in February 2005 from Chad Hurley (CEO), Steve Chen (technical director) e Jawed Karim (advisor), YouTube is the third most visited website in the world after Google and Facebook. The first video uploaded dates back to April 23, 2005, and is called Me at the zoo by Jawed Karim, a video shot in a San Diego zoo. In 2006 Google Inc.. bought YouTube property for $ 1,65 billion paid in treasury stock.
YouTube's purpose has always been to host videos from whoever uploads them using the technology of Adobe Flash to play its contents. YouTube is, therefore, a container where you can find lots of music and above all videos but be careful to download copyrighted material, as it is illegal.
Many online sites, software ed browser extensions allow you to download for free music e video da Youtube.
How to download music from YouTube

1) Between the sites online that offer their service to download music from youtube without having to install anything but simply by copying the link from Youtube to paste it in the appropriate conversion section, there are:
Audiothief: is a simple online tool that allows you to convert YouTube videos into mp3 files for download.
Clip.dj: it already has a good database of videos from which to extract music without the need to go to the YouTube site. Each video has a preview and next to it a download button to download the file in mp3.
FLVTo: it is a good site with very little advertising, graphically acceptable and with very fast conversion times.



Flv2Mp3: it is a completely free web based service and, as the name suggests, it converts the FLV audio-video format to Mp3. It is also available as a Firefox plugin or Mac software.
FreedSound: is a service that allows you to download music from YouTube. Through its search bar it is possible to view the results available on YouTube to listen to them, share them and download them.

ListenToYoutube: The conversion takes place by clicking on the link Click here to get your Download Link and then, on the next page, by pressing the Download MP3 button to finally download the file. Key feature of this site is the ability to choose by placing a simple check between the Standard Quality conversion and the High Quality conversion.
Video2Mp3.tv: with this service you can convert a Youtube video clip into an MP3 file. The service is fast, free and requires no registration.
VidtoMp3: it is one of the most famous online tools as it is simple to use and quick to extract mp3. Also on this site there is the possibility to choose between Standard Quality and High Quality conversion.
2) Between the software free from install there are:
FreeYoutubeToMp3Converter
SongR
YoutubeFisher
YoutubeSongDownloader
3) Between extensions of Browser there are:
For the Chrome browser: YouTube Downloader: MP3 / HD Video Download
For Mozilla Firefox browser: Youtube MP3 Downloader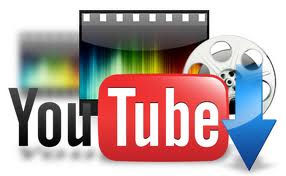 How to download YouTube videos

Of course, there are not only online services and software that allow you to download music from YouTube videos, but also those services that allow you to directly download the videos on Youtube. As for music, even for downloading videos all you have to do is select the link of the video from Youtube, paste it into the sites or software that we are about to list and choose the format that interests you most.

1) The best sites to download Youtube videos are:
Youtubesnips: by entering the address of your favorite Youtube video and clicking on "Get Dl Link! you will get the video in the formats that you can choose from the displayed list and which are: FLV, 3GP, MP4 High Quality Download, High Definition 720p. This site allows you to download HD videos in high definition.
KeepVid: it is very easy to use, just insert the link taken from YouTube, click on Download and choose where to save the Low Quality / High Quality file.

SaveVid: it is always a free online service to download and save videos from Youtube and more on our PC. Among the formats to choose from we have .FLV and MP4 files.
KeepHD: unlike others, it allows you to download high resolution videos, always inserting the url in the specific section. It does not require any kind of registration. The downloadable formats are FLV (low quality), 3GP (for any type of more or less modern mobile phone), MP4 or high quality HD-High Definition 720p. In addition to the possibility of inserting the link to save the video, it is also possible to replace, directly in YouTube, the voice "http://www.Youtube.com/watch?v=xxxxx" with "http://www.KeepHD.com / watch? v = xxxxx "to get the video we are watching.

Outside: this other method of downloading a video offers you the possibility, after pasting the URL in the URL box, to have more video formats available: AVI, DivX / XviD, MPEG, MP4, 3GP, WMV, MP3, FLV, MOV, WAV.
2) Between the software free from install there are:
aTubeCatcher
UltraDownloader
4kVideoDownloader
Orbit Downloader
YouTube Downloader HD
3) Between extensions of Browser there are:
For the Chrome browser: Chrome YouTube Downloader
For Mozilla Firefox browser: Video DownloadHelper
Other useful articles