Publish interactive content related to a geographic location and make them appear while framing a particular place with the mobile phone camera falls within the augmented reality concept. But what exactly is augmented reality?
When we talk about augmented reality (Augmented reality) refers to services, applications and digital systems that allow us to extend the potential of our senses or add information to objects and places around us. The best known cases, as I said before, are those that concern the possibility of show information on the places framed by the video camera on the mobile phone display. From the possibility of displaying a Wikipedia article while framing a monument to the recognition of the cover of a book photographed by a mobile phone, from viewing Youtube videos shot in an art square to user reviews of a shop.
The new frontier of Geomarketing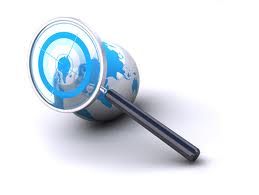 Thanks to augmented reality browsers that can be installed free of charge on all mobile phone operating systems, this type of exploration is becoming a new way to access content and information.
Thanks to augmented reality and the possibility of geolocalize people and to understand where they are at that moment, it is thus possible to access information regarding the places and objects around us.
The logical consequence for those who create Web content and want to do interactive geomarketing, is that they must somehow manage to make their contents appear, whether they are promotional videos, blog articles, photos or other multimedia objects, within these. augmented reality software.
As each browser AR it has its own compilation rules and languages, in order to achieve this result you need to know them thoroughly and accurately.
At present the most popular AR browsers are: Wikitude e Screen can be installed free of charge on mobile phones with operating system Android, iPhone e Nokia.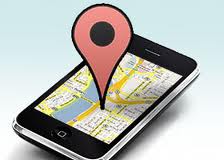 To locate multimedia content published on the web you need to use functions of geotagging integrate in the most popular social media. In particular, a social media such as Youtube provides the possibility to assign the very precise geographical position on the map when the video is uploaded. If the video uploaded to Youtube without restrictions has been adequately geotagged, this video will be automatically identifiable by Layar and Wikitude browsers after the end users have activated the levels (i.e. information groups) of Youtube. In summary, the simple upload to Youtube allows you to show your videos to Layar and Wikitude users. The same procedure can be applied to uploaded Flickr photos, Twitter messages and many other social media, already achieving an excellent result in terms of visibility.
Both Wikitude and Layar allow you to upload information even outside of social media; Wikitude has a site dedicated to loading content into its own augmented reality levels available at www.wikitude.me.
From here we can discover techniques, from the simplest to the most structured with programming and server management skills. Layar, in the same way, documents and explains all the necessary techniques through the section dedicated to the Layar Developer Documentation site.
At the moment the tool that allows you to avoid and therefore try your hand at complex programming languages ​​is the Hoppala interface. Here you can register and add interactive objects directly to a map that will be published as Layar and Wikitude levels. The applications in the field of augmented reality marketing are really many and range from the possibility of showing videos that shoot collections of clothes in stores to information on the opening hours of shopping centers and much more.