Facebook it is a very useful resource not only for large companies but also for small companies or for those who have a personal business and want to promote themselves.
In this post we will try to see how to create effective content and better manage their publication.
First of all it is necessary increase the reach of our visibility by subscribing to dedicated groups, posting status updates that invite you to visit our site or upload themed photos and videos. All this without a precise strategy would lead to nothing, therefore it is necessary optimize communications.

Types of Involvement
Involve it is essential for a page and is when a visitor likes, comments or shares our content. This involvement can be weak, medium o forte. The medium and strong involvement is of those who feed the threads on our pages with Comments to entice you to respond. The weak involvement it is instead typical of those who put maybe a I like it. However, all three are important in expanding our circle of users.
Choose the right time to post
How often to create and publish your own content? Here the question is very delicate. The truth is that the frequency is given by the average of our visitors. If these are so-called "strong" readers of our page, attentive and active, who share and comment every time something is shared by us, then we must follow their pace and post frequently. If, on the other hand, we have occasional and distracted readers, we can keep a slower pace by posting content of high interest capable of attracting and intriguing to arouse the so-called likes.

How much to write
It is important to write concise content on Facebook. If the text goes beyond the size allowed by the social network and we force the user to click on Other to read the remaining content, we will probably play part of the visitors. If we want to write a lot we use a note. To overcome the limit imposed by Facebook, we can add comments by writing "Also interested in ....", to be followed by other tags. In the note we always insert the Internet address of our site or blog and also add an image. When it appears as a preview in our friends' diary, the thumbnail will make everything more interesting.
Planning and automation
Controlling and establishing a communication strategy should be the things to focus on, while posting status updates and notes could become a time-consuming task. In this regard, tools to automatically program and post various types of content come to our aid. In this way we will be able to prepare the contents in advance, alternating status updates, surveys, videos, notes, images according to a precise strategy and also set a deadline for publication.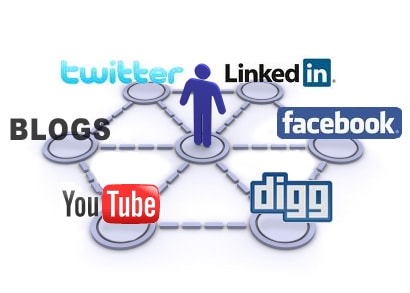 The tools to schedule posting on Facebook
IFTTT: la sigla indica If This, Then That ossia "If this happens then do this: ì", is a free service that allows you to create "recipes" of pre-programmed effects. If IFTTT registers that a certain event occurs, it will react as planned. For example: if a visitor asks to join a group we manage, the service can automatically reply with a welcome message and notify us. In addition to FB, IFTTT is compatible with over 80 web services.

HootSuite: plan and post on Facebook, Twitter, LinkedIn and many more. Through the interface it is also possible to add RSS feeds to our account, in order to update the profiles every time new posts from a blog become available. In this way, if we have a blog we can automate the relaunch of posts on Facebook and other social networks. If we use it up to manage five profiles, HootSuite is free, for unlimited use we will need the Pro version at a cost of $ 5,99 per month.

buffer: allows you to set up a specific scheduling template and then ask the service to follow it, fully automating the publication. Each time we add new content to our Buffer, it will be inserted in the next available space. Buffer can be used to update a Facebook profile with up to ten scheduled updates in one session. If we want to update more accounts or send more scheduled updates in one session, we will have to pay amounts starting at $ 10 per month.

The tools to automatically post on Facebook
NetworkedBlogs: is one of the best applications to schedule publication on both the Fan Page and the Private Profile. By inserting the RSS feed of our blog, a link with title, short description and image will be posted, all linked to our blog post.

RSSGraffiti: allows you to schedule the publication of your posts on Profile, Fan Pages and Facebook Groups.

Dlvr.com: is another useful service for bloggers to automatically publish posts on Twitter and Facebook. After registering, you must provide the address of the site or the RSS feed and the tool will guarantee the automatic transmission of your articles, also generating a statistics system capable of monitoring the progress of the links, who follows you and much more.