After the sentence of the Court of Justice of the European Union which has ruled that Google, Yahoo and others must modify some search engine results to respect the right to be forgotten if ordinary users request to remove results linked to outdated and irrelevant information. Individuals have the right to control their private data, especially if they are not public figures, this is what has established Cutting di Luxembourg according to European law.
Google would have already received some unsubscribe requests and in any case had already prepared a way for request the deletion of unwanted content by the user.
On this first page, Google indicates the possibility of removing the information by contacting the Webmaster of the site. By filling out the form, Google will be able to ascertain the specific request of the user and resolve the issue as soon as possible:
At the end of the document, click on the link You can visit the troubleshooting tool for legal removals to open the form to indicate the reasons for removal.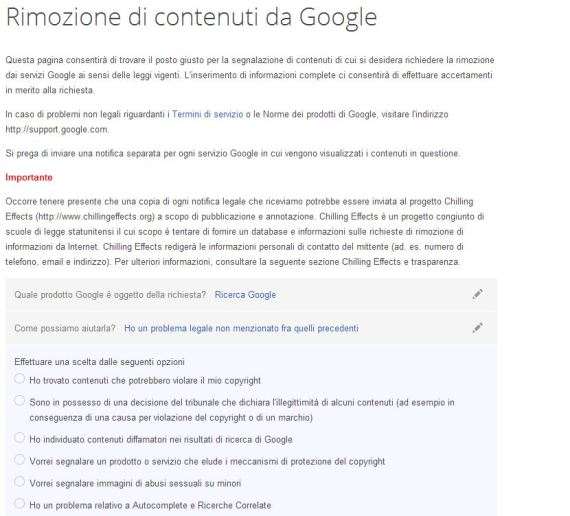 If none of the information contained in the form relates to your situation, you can fill out this other form: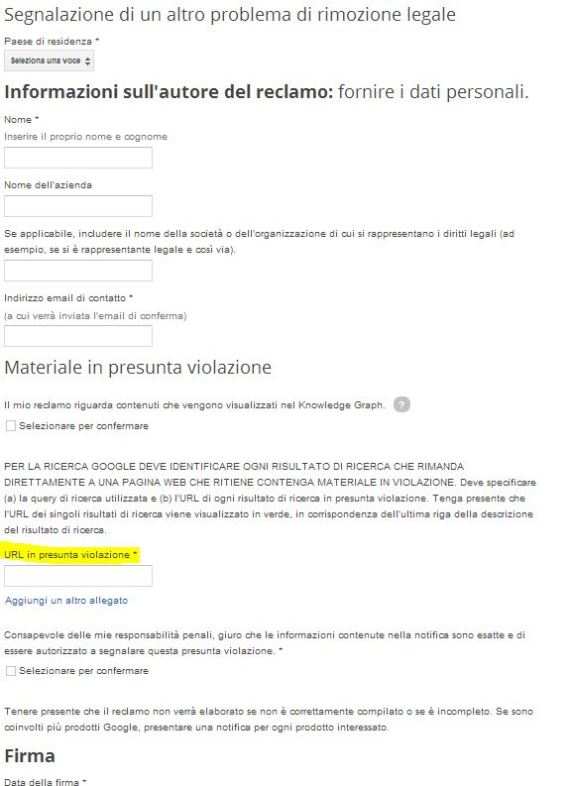 After entering your data (name and surname, company name, email address), the offending URL, date and digital signature, you must submit the request. Google will analyze the request and with a standard communication will warn you that it will be evaluated and processed if it meets the requirements.
Of course in that case we had to wait hopefully, rest assured that after this sentence in the Mountain View house many things will change.