The best web services that will help you discover how to send anonymous emails and attachments. You will be able to send anonymous emails with a false address. Let's see how.
Do you often contact by email technical assistance services on products and after a short time you find yourself involved in aggressive advertising campaigns receiving spam emails all the time? Quiet in this article I will explain to you how to send anonymous emails and prevent your data from being sold to third parties in the future to find your mailbox submerged with unwanted emails.
Commercial e-mails, spam, malware invade our e-mail boxes on a daily basis, also putting computer security at risk. A great solution for send anonymous emails and putting an end to the danger to which your privacy is exposed with the possibility of being recognized is called Mailnesia.
Best services to send anonymous emails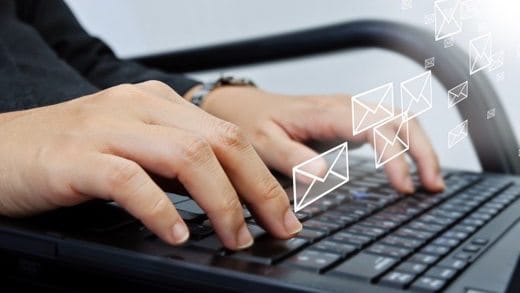 Malinesia

Mailnesia is a disposable anonymous e-mail service, which with the autoclic function allows you to activate the activation links of sites and forums. With Mailnesia you will be able to send e-mails with no sender and with an invented e-mail address. Mailnesia does not require any registration or a password. All you need is a username to send and read messages. Just send an email xxx@Mailnesia.com to any address while registering on a site, the service will then automatically click on the registration link in the email, validating the account you have registered.
To create your email with Mailnesia you must enter a username in the appropriate box you see at the top right in Check the mail! or click on the link Random name generator to have the service generate a random name for your anonymous email. With Mailnesia your privacy is safe, but avoid using the email created for private matters as it does not have a password.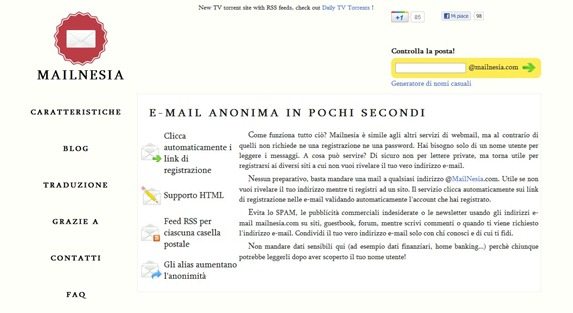 Flizmail
Filzmail is another free service that allows you to send anonymous emails and keep your temporary address active for up to 24 hours. Used only in reception, Filzmail allows you to create a personalized mailbox of the type xxx@Filzmail.com. To generate an email you will need to enter a text in the appropriate field and read the content as if you were consulting the "inbox" of your default mail client.
The mailbox has a temporary duration and ceases to exist after 24 hours. However, it is possible to extend the duration.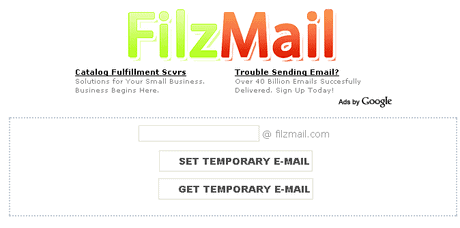 All these services, available from the Web, allow you to send anonymous emails and to use the email in complete anonymity, without having to provide their real data to then be used for advertising purposes.
Be careful, however, we advise you not to take advantage of these tools to commit crimes also because it is good to remember that nothing on the Web is anonymous or safe.