Are you looking for some tricks for have more followers on Instagram? Do you want to get more likes on Instagram but you don't know how to do it? If you think that your Instagram profile is not followed enough and you want to have a wider audience then follow the advice you will find in this article.
Read on to find out the best tricks to get more followers on Instagram.
The best tricks to get more followers on Instagram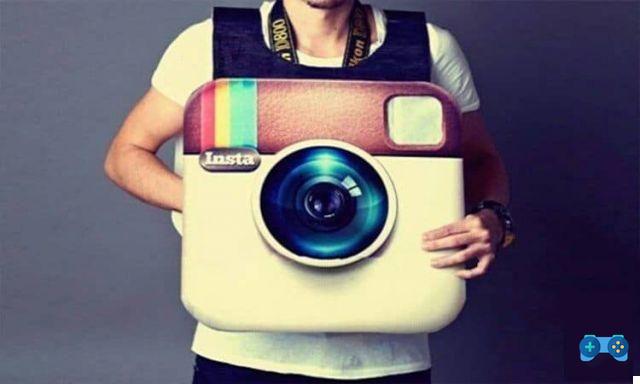 Instagram has now become one of the most appreciated and popular social networks with over 300 million monthly active users, 30 billion photos uploaded and an average of 70 million a day and 2,5 billion likes daily. This led Instagram, developed in 2010 by Mike Krieger and Kevin Systrom, to an economic valuation of $ 35 billion.
Taking pictures and uploading them with your smartphone or tablet on Instagram to make them more appealing, thanks to the numerous filters of the application, is a practice widespread by many users, whose goal is of course to show their works of art and have many followers. .
Through our advice and some precautions, follow the best tricks for have more followers on Instagram proposed below, and your profile will make a significant leap in quality.
Use TAGs
Always add hashtags to images you upload to Instagram. Some tags are more popular than others and help you get more exposure. To find out the most used, take a look at: The best Instagram hashtags to get more likes.
Comment often
Always pay attention to commenting on the images posted by other users, so as to entice them to read your profile and then follow you. The "likes" are also important. According to various statistics, every 100 likes placed on other people's photos will get about 20 likes and 6 new followers.
Images not taken for granted
Always upload photos that are not obvious and never banal. Photos capable of arousing emotions or having a certain impact will help increase the number of followers. In addition to filters, you can take advantage of dedicated apps (for example Layout) that allow you to create compositions of multiple images. Unleash your creativity.
Enter the GEO-TAG
Always take advantage of the function that allows you to enter the geographic location of the shots. This way those who are close to you or are interested in where you are will be motivated to follow you and look at your photos.
Links to other social networks
The first step to get more followers on Instagram is to connect your account to those of Facebook, Twitter and other social networks. In this way you can also share your photos on other social networks to reach a wider audience. In this regard, our guide on how to connect Instagram to Facebook and how to put Instagram on TikTok could be useful.

Ad Hoc applications
There are several apps created to increase your followers and therefore the success of your profile. Among the many, TagsForLikes provides the list of the most popular tags divided by type. All you have to do is copy and paste them when you upload your photos.
Buy Followers
If you want to have many followers immediately and without effort, you can simply buy them. There are many sites on the web, including Comprafollowers, which offer this type of service. To give you an idea of ​​the costs, with $ 5 you can add a hundred followers.
Not all filters are created equal
Not all filters are popular with users. Some are more successful than others, so try to use those popular filters like: earlybird, hefe, hudson, lo-fi, rise and valencia. Read also how to create an Instagram filter.

Precise times
When to post on Instagram? Instagram statistics showed that the best time to upload photos and get visibility is 17pm on Monday. The effective period of a published image is approximately 3 hours. It is advisable to wait this time before publishing a new image.

Among the most popular
Being able to reach the section of the most popular shots (the ones in the section accessed with the zoom icon) is a great start to get more followers. The only way to reach this section is to be able to conquer a high number of likes in the first minutes of publishing the photo. To do this you can buy a thousand "likes" by buying followers on one of the sites I have already indicated to you.