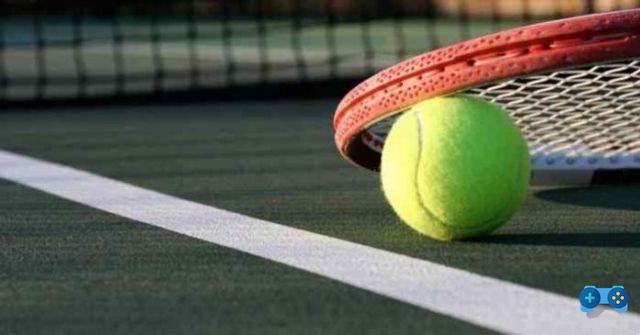 Tennis is one of the most popular sports in the world, so if you are also a fan you will want to know how to watch tennis for free for Android.In this article we wanted to select useful and functional applications to not miss a single match. .
We want to clarify that with this guide we do not want in any way to encourage the illegal use of the mentioned platforms, in fact they are apps available on Play Store and therefore available to everyone.We always recommend that you use legal methods to enjoy copyrighted content, so as not to incur serious penalties.
Consequently, if you are interested in the subject and want to know more, we recommend that you continue reading to the end, because you will find numerous useful tips to watch free tennis for Android.
We remind you that thanks to the special offer of DAZN you will have available all the Serie A, Uefa Europa League, Eurosport, NFL, Basketball, Motors and much more. Activate DAZN now by clicking on this link and get the promotion present right now on the official website.
table of contents
FREE TENNIS DOWNLOAD FOR ANDROID FROM IPHONE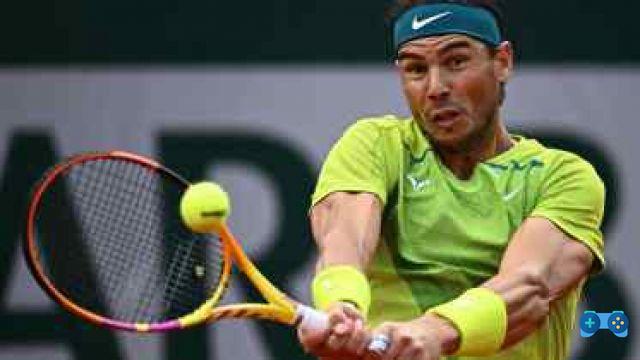 We have selected five apps to use to watch free tennis for Android. What you have to do is simply follow these steps:
Go to the Play Store on your smartphone;
Type in the search bar the name of one of the apps that we recommend below;
Start the download.
The apps to watch tennis matches on Android devices and not miss any updates are:
ESPN;
Pirlo TV;
Tample Tennis;
Tennis Live;
ATP/WTA live.
In the following paragraphs, we will analyze them in detail, so you can understand which one is the best for you (read also Free Tennis Telegram).
1.ESPN
ESPN Deportes is one of the first apps we want to recommend you to watch tennis matches for free and on your smartphone. It is an American sports network that has a well-stocked and updated section dedicated to tennis. The first two months are totally free, then you decide whether to subscribe or not.
2. Pirlo TV
Pirlo TV is another ideal application to enjoy the best of live tennis. There are many other sports here, just select the most suitable section and you will find the complete and always updated list of live matches at that precise moment.
The user interface is simple and intuitive, ideal even for the less experienced.
3. Temple Tennis
Ideal for following all the professional tournaments in the world is the Temple Tennis application , including match replays. Here you can also find forums and chat groups to communicate the results of tennis matches with other fans.
4. Tennis Live
Tennis Live is another Android app ideal for following live updates of your favorite sport, tennis. You can find active tournaments around the world, being always up to date thanks to the news section,
5. ATP/WTA Live
Finally, we recommend you ATP/WTA Live to watch all the major leagues in the world. Live tournaments, events, replays, news and updated statistics. A perfect app for tennis fans.
FREE TENNIS APP FOR ANDROID FROM IPHONE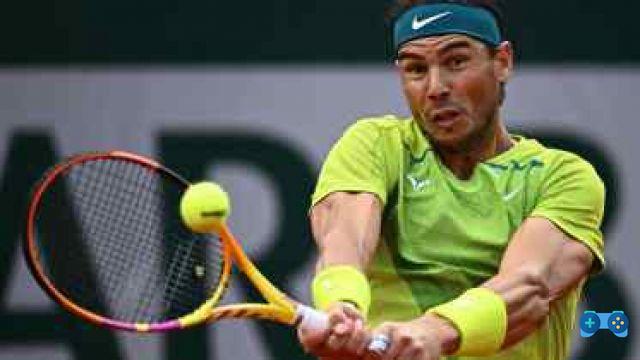 In this article we have illustrated what are the best apps to watch free tennis for Android. They are ideal solutions if you have an Android smartphone and you are a big tennis fan, not to miss a single match of this sport.
Obviously ours is simply an information guide for the user, and in no way do we want to encourage the illegal use of the mentioned solutions. We want to specify that these are applications that can be downloaded from the Play Store and therefore easy to find.
If you have come this far, we hope this article has been useful to you, you just have to try all the apps we have recommended to choose the one that best suits you. Here is a guide that may interest you: Where to watch Free Tennis TV
We remind you that thanks to DAZN's special offer you will have available all the Serie A, Uefa Europa League, Eurosport, NFL, Basketball, Motors and much more.