How to connect Amazon Prime to TV. Want to know how to watch the popular movie and TV series streaming platform directly on your TV? There are several ways to access Amazon Prime content by watching it on your TV.
You can use the Smart TV, or, a television with chromecast or using Amazon Fire TV Stick which makes traditional TV a smart TV to access streaming content. Still, you can buy an Android TV Box or take advantage of your compatible video game console.
What is Amazon Prime Video
Amazon Prime Video and the Amazon Prime exclusive service which offers TV series, movies, documentaries and a large library of content, for a monthly subscription. It is a concurrent service a Netflix.
Prime video features a 30-day free trial period, valid only for new users and then a monthly subscription of 4,99 euros, or, alternatively, pay a one-off 36 euros for the whole year.
After the 30-day free trial, you can cancel the plan or confirm its activation. The monthly or annual cost is charged to a current account or credit card.
Amazon Prime Video is compatible with any fixed and mobile device, from Smart TVs to old televisions, including those connected to Chromecast.
Furthermore, it is usable on smartphone Android, tablet, iPhone e iPad and on Kindle Fire, by downloading the official apps. It can also be accessed directly from browsers from Windows, Firefox, Edge and Safari.
For further information, I invite you to read: How Amazon Prime Video works
Amazon Prime Video on Smart TV (PrimeVideo MyTV)
If you own one Smart TV and you want see Amazon Prime Video you will not have particular difficulties, you will only have to access the multimedia settings and make sure that the TV is connected to the internet.
Find the Amazon Prime Video icon in the store Smart TV, some models have already installed it. After starting the application, enter your Amazon account details and confirm your identity to navigate the platform and see your favorite movies and TV series. Read also: How to register a device on Amazon Prime Video.
You can connect Amazon Prime to your TV using Apple TV, a device that connects to the TV to access various Apple services and applications, among them search the Prime Video app and follow the same procedure.
Buy on Amazon Buy on Amazon
Prime Video con Fire TV Stick e Chromecast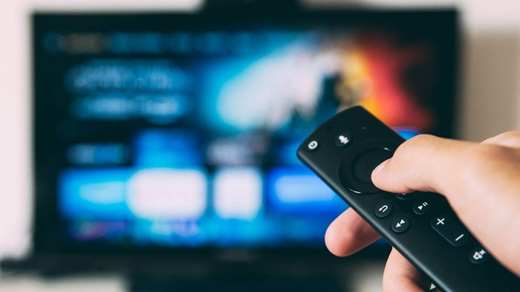 You can view Amazon Prime Video via the Amazon Fire TV Stick, compatible with any TV equipped with a USB port, a HDMI dongle which allows you to access services and choose from over 4.000 applications and browse the internet with a Firefox browser.
Buy on Amazon
It is enough for you connect the Fire TV Stick to the television, even non-Smart TVs, and enter the Prime Video platform using your account data.
With the dongle di Amazon you can also access different streaming platforms such as Netflix, Youtube, Infinity, Kodi, ect ...
Alternatively, you can use Chromecast, a device to be connected to the TV via HDMI port and to be configured with your smartphone or iPhone, using the application Google Home.
Connecting Amazon Prime to your TV with Chromecast is simple: you have to open the Chrome browser from the device you want to connect, start the browser, log into Prime Video with your account, choose the content and start playback.
You will need to tap the broadcast icon to confirm the connection with Chromecast and enjoy the show on TV by selecting the item Broadcast.
Amazon Prime Video su TV no Smart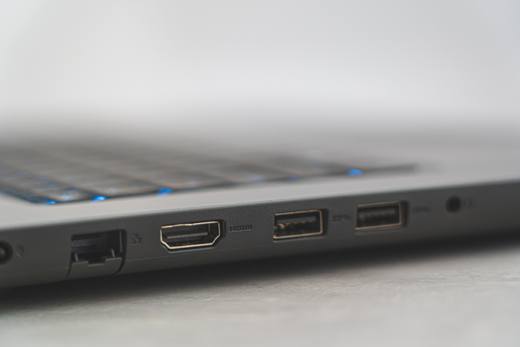 Obviously, you can use Amazon Fire TV Stick on your traditional TV to access Prime Video, but alternatively, you can purchase one Smart Box Android, a device that connected externally to the TV, allows you to access all multimedia and streaming services.
In order to access Amazon Prime you will need to connect to Google Play Store, install the application and enter with your login details.
Alternatively, you can use the PC by connecting it to the TV via an HDMI cable, in this case you will need to access Prime Video from the browser del PC o notebook, choose the movie or TV series and activate playback on the television. In this way, any content played on the PC will also be visible on the television and it will not be necessary to purchase a Smart Box or a Smart TV.
Read also: Best HDMI cables
Amazon Prime Video on TV with gaming consoles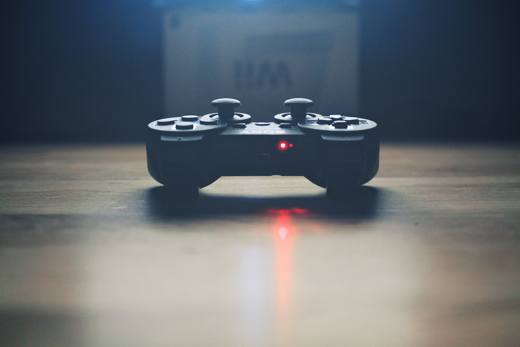 You can access Prime Video on the TV even via some of the best gaming consoles such as Xbox, PlayStation 3,4 and 5 and the Nintendo Wii.
In all cases, just connect the console to the TV normally and access the Store (Microsoft Store or PlayStation Store) of the same to download the app Amazon Prime Video.
You will simply have to install it, log in with yours Amazon account and choose the movies and TV series to play on the TV.
Depending on the console in use, the application download procedure may vary, help yourself with the help of your console to correctly download the application.