La creating a website it is a step that is becoming easier and more affordable for everyone thanks to solutions such as WordPress, the most used CMS in the world. But for those who want a further shot and set up a business project, the classic equipment may not be enough and it becomes necessary to use a hosting service to have better service.
Safety, speed, assistance and, last but not least, price are some of the main factors to evaluate the providers, and among the various competitors is Flamenetworks which deserves the title of best hosting WordPress economico, thanks to its specific features to support customers.
The care of safety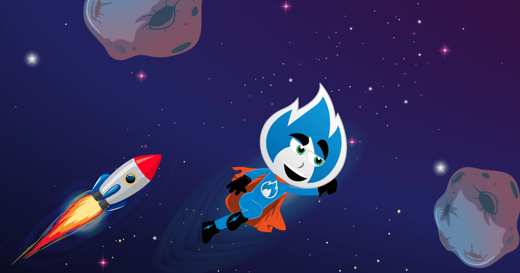 One of the critical points of the Internet - and also of the same CMS WordPress - is safety: in recent weeks the specialized company Defiant discovered a large vulnerability in some popular plugins it determined attacks on nearly a million WordPress sites all over the world.
For this, rely on a hosting that guarantees secure servers is definitely important: for example, the Flamenetworks system uses sistemi anti DDoS to protect websites from L3, L4 and L7 DDoS attacks, systems Anti malware and automatic scans to ensure protection from malicious code e firewall dedicated with IDS (Intrusion Detection Systems) and IPS (Intrusion Prevention Systems) functionality.
Various levels of security
Furthermore, the security system adopted is capable of detect and block Brute Force attacks, that is, attempts to access the site by forcing the combination of username and password with automated techniques.
In addition to the use of specific software and technologies, security is also guaranteed through automated backups, which lead to the creation of daily backups on dedicated storage units that can only be reached from the internal network.
Another important element is the certification level of the datacenter: in this specific case, they are all Enterprise level, with Level 3 TÜV Saarland Certification (which features a high availability Datacenter with continuous 24/7 operation), ISO 9001 (which defines the quality of work and production processes) and ISO / IEC 27001 (referring to data protection and security).
Faster and more efficient servers
On the contemporary web the speed is a decisive factor in winning the challenge with competitors: it is Google itself to confirm this, with a study that certifies that a delay of just one hundred milliseconds can cause a loss of 7 percent in conversions and that two out of five users abandon a site that takes more than five seconds to load.
Il WordPress hosting service of Flamenetworks uses servers with SSD disks, at least 6 times faster than other mechanical disks, thus ensuring very high performance for the website. In addition, the Nginx system with HTTP / 2 support, Memcached and Zend OPcache is also used.
Don't neglect assistance
A last but not least important element to consider when choosing is the level of assistance provided, even better if specific and dedicated. This allows us to operate in complete tranquility and to be able to count on a support in case of problems or inconveniences.
A level provider offers quality assistance with specialized technicians and multi-channel contact systems, which allow you to request services and support of specialist advice without distracting us from taking care of our online project.