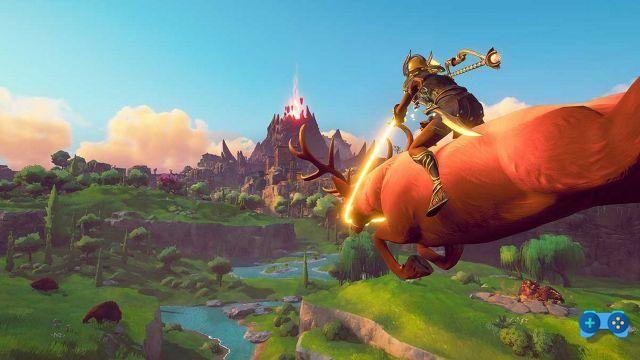 Immortals Fenyx Rising today receives a new DLC, for which a free demo is available from Ubisoft.
Published last year with a good result, Immortals Fenyx Rising can be considered the ambitious "Ubisoft mythological revision" of The Legend of Zelda: Breath of the Wild. Perhaps excessive ambition, but supported by many positive aspects that the game was able to show already at its release. And while they lost track of post-release development a little over the Christmas holidays, the team hasn't stopped working on enriching it. And so, today I love you came to the release of a brand new DLC by title: "A New God". At the same time as this release, it was published a free demo to allow players to test the new content (and the game itself) for themselves. And, of course, it can't be missing the reference trailer.
Immortals Fenyx Rising: A New God sees the player busy proving himself worthy to join the pantheon. We will be exploring the Olympus Palace, pledging to pass tests prepared by the gods themselves. And, of course, any progress will be accompanied by new pieces of equipment. These will give the player new skills to navigate the pitfalls of the world, as well as, of course, a four new skill upgrades, capable of taking Fenyx to a new level.
It might be enough for those already own the game and are willing to invest more money on the DLC or the Season Pass; but for those who are still in doubt about the purchase, Ubisoft has published a free demo, downloadable from the official site, to personally test the game, update features and accessibility features before purchasing.
Immortals Fenyx Rising It is available for Nintendo Switch, PC, PS4, PS5, Xbox One, Xbox Series X / S e Google Stadia.