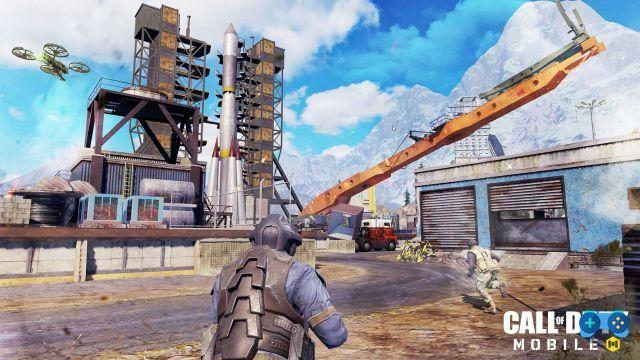 Activision is preparing to update CoD Mobile the new 9 season and anticipated the upcoming content, including the new operator skills, benefits and more. In short, there is so much new content that it's hard for anyone to keep track of everything. So, in this article, we will mention everything that is expected to launch with Call of Duty Mobile Season 9. First of all, several rumors and leaks suggest that Call of Duty Mobile season 9 will be titled "Conquest"And should be published shortly.
Call Of Duty Mobile season 9 main news:
New Battle Royale map - Call of Duty Mobile will receive a new Battle Royale map. It seems that it may be "Alcatraz", The famous prison island that also appeared in Black Ops 2 and Black Ops 4. Based on the leak, the new map will only host 10v10 War games where players will receive infinite regenerations.
New Battle Royale locations - Just like season 7, Call of Duty Mobile season 9 will also get new release locations in the "isolated" Battle Royale map. Players will see four new areas on the map, namely outpost, radar base, camp and dormitory.
Gunsmith - The new weapon attack system Gunsmith is already available on the Call of Duty Mobile Season 9 test servers. Interestingly, in this new system, you will have 10 mail slots instead of five. Players will be able to equip multiple accessories for their weapons, including muzzle, barrel, butt, optics, laser sight, grip and magazine. Additionally, there will be different types of red dots, laser sights, and holographic sights in the Gunsmith system.
The new shield turret - It will come with a 50 caliber machine gun and chest shield to protect you from enemies. You can deploy a shield turret on a flat surface to shoot enemies and move it to another location if needed. However, just like every other Scorestreak, the shield turret is also available for a limited time.
New multiplayer mapsand Just like every new season, Call of Duty Mobile Season 9 will also receive new multiplayer maps. According to the leaks, Call of Duty Mobile could introduce two new maps in season 9: Pine: A Call of Duty: Modern Warfare 2v2 multiplayer map - Port: A medium-sized multiplayer map in Call of Duty: Modern Warfare 2 - Shipment 1944: Remake of the original Call of Duty 4: Modern Warfare "Expedition" map.
Among the other news of the update we point out the expansion of the map for the Battle Royale with four new areas: Outpost, Dormitory, Radar Base and Campgrounds.