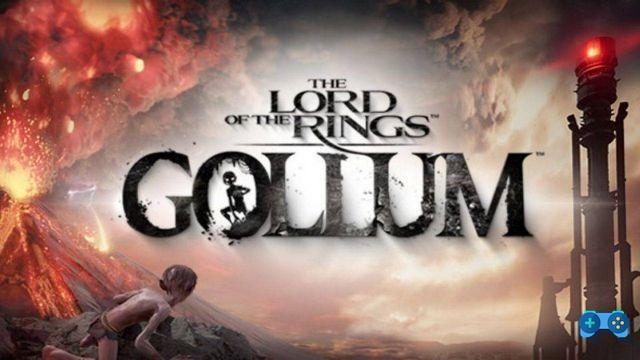 In the course of the day today a gameplay trailer should be shown for Lord of the Rings: Gollum, one of the most discussed games among those forthcoming.
Among the many new titles announced last year, Lord of the Rings: Gollum it is one of those in which members of the gaming community have shown themselves most interested. Although this interest is partly due to the fact that very little is known about the game. Aside from the fact that the game will focus on the character who gives it the title, Gollum, not many details are available on this, but things could change today.
Though at the end of January the game was postponed, the community has not lost interest in this title. Given the lack of official news, the members of the gaming communities were due, however content with the hypotheses, for the moment. Anyway, it looks like the development team will soon release something more substantial for fans to evaluate.
Lord of the Rings: Gollum will in fact reveal today a official gameplay video, as also announced on the developer's website, Daedalic Entertainment. A wonderful opportunity for those who can't wait to find out more about what the game will look like. Especially considering that, so far, everything we could see about the game have been a few computer graphic screenshots and trailers.
Lord of the Rings: Gollum - a new take on the Lord of the Rings
For sure in the past there was no lack of titles dedicated to the Lord of the Rings. However playing in the shoes of Gollum, an important character in the saga, but who has appeared in most of the titles only as a supporting element, could be an entirely new experience. And, of course, unexpected.
For several years, you play like Middle-earth: Shadow of Mordor e Middle-earth: Shadow of War represented the videogame adaptations closest to the Lord of the Rings. In those games, you can step into the shoes of skilled swordsmen with numerous weapons and abilities at their disposal: this means that Lord of the Rings: Gollum it will mark an important break in the patterns compared to previous titles.
So far, fans have heard about this game only in theory and consequently it will be interesting to see what it looks like in fact. Anyway, the gameplay video it could also provide details regarding the story. Judging from what has been seen so far, it looks like the story will take place before of the events of "The Fellowship of the Ring", which means that players will be able to live the events of Gollum before the beginning of the trilogy of "The Lord of the Rings".
The game is scheduled to launch on 2022 to PC, PS4, PS5, Xbox One e Xbox Series X / S.