Create aApp making you earn is not simple but not impossible either. Let's see 10 steps to follow to create an application from success planetary:
1) InApp Store there are many free applications, many are junk apps, others are real goodies that deserve to be paid. For your first App you may choose to initially release it as App gratutita (a Lite version with a few less features) to make it a'Most complete and paid app. Remember that to learn the programming rules of theSDK Apple you have had to spend time and money, and it is right that these efforts are rewarded. Advertising isn't enough to pay you back for everything, unless you hit the App of your life right away. However, the revenues for a good App could fluctuate between 5 and 30 dollars per month.
Once your Application has been published, don't stop, think immediately of the second App in order to carefully plan the publication times and the work schedule.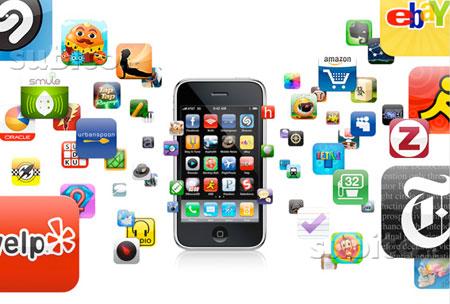 2) to YouTube's ADS, but click on them, it is important but it is not necessary to buy spaces on the web to promote your App. Usually the higher number of sales is not enough to compensate the costs incurred for the promotion. You have to rely on promotions free as the reviews on sites and riviste of the sector.
Other channels not to be overlooked are Youtube, in which to show the functioning of the App, and of course i social Network.
The downloads of the free version Apps are many, so many developers, instead of increasing the price of their App, have preferred introduce advertising which brought revenues significantly higher than the selling price of the complete App. In this way, it was possible to cut the sales prices of the App to revive the sale.
3) Before starting the programming of an App with your Mac try to understand what type of application you intend to create for the user and try to understand if the user may have problems using the App, if its functions can be recalled and if they are all user Friendly.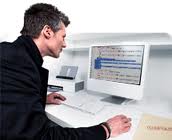 Remember to include as many in the programming phase Comments possible within the code and do test not only at the end of the coding but also in the intermediate phase, during which you can effectively test the interface and make changes on the fly.
Once you've finished coding, do a lot of testing by having more people test the App for several days. Once the App has been published in the App Store it is always possible to intervene and make corrections but it is good that the published App is as much as possible "error free". A negative criticism is worth a hundred positive reviews. If you want to build a navigable interface one of the most interesting solutions is Keynotopia what it costs dollars 39 and allows you to simulate the interface of an application on a dozen different platforms (iPad, Android, Windows, etc.). There are also online services such as iPlotz which allows you to create a project with up to 5 schemes for free to test the service.
4) Theicon of the App is very important. A meaningful and easily understood icon naturally causes more interest, as does the name. It must intrigue and be short and memorable as the icon. Finally, make sure the graphics is consistent and has the same style for the interface, buttons and other graphics. For some ideas you can consult the teehan + lax website www.teehanlax.com to use the resources available in the download area.
5) Before creating a successful App it is essential to find out what our average user likes, or which Apps are most famous. There Top Charts, that is, the rankings of the most downloaded and most profitable applications is visible in the App Store. You will need to know these Apps thoroughly in order to improve on your App what good you have seen in the others. Then develop your idea that will have to be original to stand out from the chaos of other products and have something that can push users to buy it.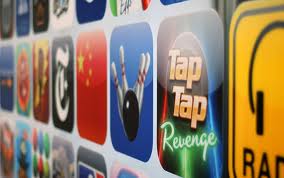 Among the paid applications in first place stands out WhatsApp Messenger, immediately after Cars 2 and the universal translator My Translator Pro. Among the free applications we find several games including Death Rallym immediately after a nvagiatore ViaMichelin Mobile. Among the most profitable applications we find Tom Tom (always surfers) and online games like Texas Poker.
To keep track of your App in the Apple Store you can do it by clicking on ITunes Charts and you will have at a glance the rankings of the Top 10 Apps in 22 countries, with the possibility of choosing whether to have the general ranking or that by category.
6) In order to break through an App it must be Useful, easily usable e long-lived.
An App must be designed to perform some function that is useful or fun and that can be attractive to as many people as possible or for a small but wealthy niche of users. Usability is equally important; everything must be where one would expect it to be and above all it must be accessible with the least number of taps. Finally, particular attention must be paid to the reusability of the App or how much this entices the user to reuse it.
7) When you submit your App to the App Store, you will need to necessarily authorize the publication describe it with great care.
The description must be complete and detailed, and not verbose. Avoid unnecessary emphasis phrases but insert one double Description in Spanish and English.
The division into paragraphs is also useful in the description, as Gameloft did for the excellent 9mm game.
8) Remember that the success of an application is based on simplicity: you see Angry Bird Rio whose purpose is to throw birds at monkeys. In Tap Tap Revenge you have to love the iPhone display to the rhythm of the music, in WhatsApp Messenger you can call other friends using VoIP. Your skill must be to make even the most complex things easy to use. Remember that if you publish an App you must be absolutely convinced of it.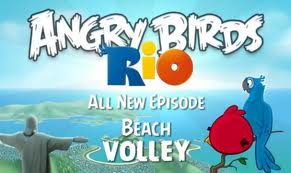 9) Whoever buys your application should never be disappointed. Then stuff the initial idea with a good side dish, something to amaze the user with. For example, if you make an App that plays new age sounds, add some bonus sounds or release updates free with new melodies, an updated App inspires confidence.
10) To keep theinterest and culture present in western Sicily ". of those who have purchased your App and conquer new users, it is important to always propose new updates that improve the App by adding something that was not there before and that may have been requested by the user. Always keep in mind the needs of the user who purchased your App, each satisfied user is a user who will recommend your application to others.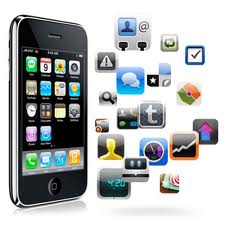 Whether to realize iOs applications it is your dream it is right to pursue it with the utmost commitment and determination and maybe by exposing your interests in some way you will be rewarded.
Some information:
Remember that the average price of paid apps is $ 3,64
Each programmer has an average of 4,6 Apps on the Store.
There are over 500.000 apps in the App Store
Over 85.000 developers work on Apple iOs
More than 2.500.000 dollars are paid to the developers