You are looking for the best dating app to find a soul mate? Here is a selection of apps for singles who want to meet the love of their life online.
Today there are many dating apps that have made Spaniards fall in love. If you are single and you are looking for a flirt or a new partner, but the job does not allow you to live a social life, then you absolutely must try the online dating apps to meet interesting people and maybe just in your area.
If you want to find love and understand which platform it offers privacy, gratuity and especially safety, then scroll down the list of apps for singles that you absolutely must download on your smartphone.
Best dating apps to find a soul mate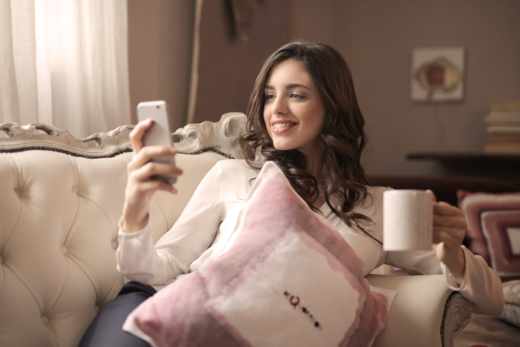 In the past there were many programs for chat meetings such as ICQ, mIRC, MSN Messenger, today the situation has changed considerably. Excessive use of mobile has led to the development of apps for chatting and chatting more easily.
Read also: Most Used Dating Sites
Badoo (Android, iOS)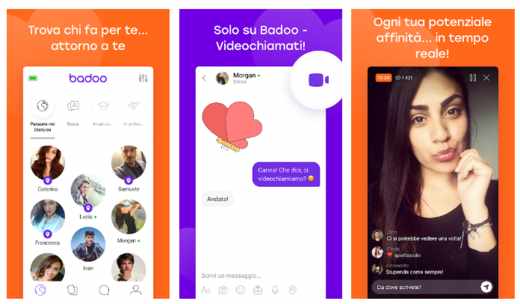 Badoo is one of the best-known dating apps thanks to its 400 million subscribers in over 190 countries. The platform developed for singles works on Android and iOS and is a sort of social network for meetings whose graphics are very reminiscent of Facebook.
How Badoo works
Its operation is very simple, each member is offered images of women and men corresponding to the profile and moreover geolocated.
Registration can be done via Facebook or another account with the possibility of being located. The app is free, but it includes paid services, such as accessing the most popular profiles and the ability to see those who have added you to their favorites.
You can send a maximum of 20 messages per day and only two to the same user, this in case they do not respond.
Lovoo (Android, iOS)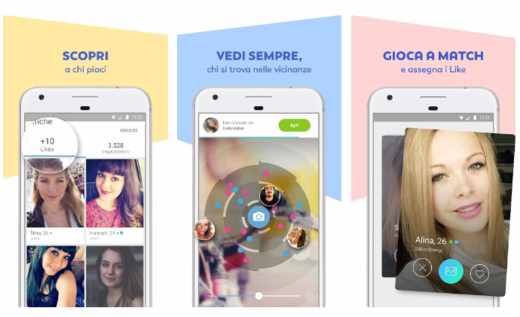 Lovoo is among the best dating apps for those still looking for a soul mate. It is free but also offers a subscription in euros or with virtual credits that you can earn through simple actions, such as subscribing to the service.
How Lovoo works
After downloading it on Android or iOS, like many other apps in this category, Lovoo asks you to register via Facebook, Google or by entering an email and will ask you to activate your position (a special radar will indicate the distance between you and the person identified). Uploaded all the data of your profile, the app will propose you a list of people that you can consider interesting, by pressing the button of the heart, or not interesting, by pressing the button X. In case of indecision you can always visit the person's profile and see the details by clicking on their photo.
With Lovoo you can send 3 chat requests for free if instead you want to send unlimited requests you will have to unlock the additional features and make a subscription to Lovoo vip. The cost is 11,99 per month, or you can subscribe to a quarterly subscription at a cost of 24,99 euros, for an six-monthly subscription for 42,99 euros it's a annual subscription for € 69,99.
As I said before, payments can also be made with the earnings obtained by converting your virtual credits into euros and that you have earned through sponsorships, installations and so on.
Tinder (Android, iOS)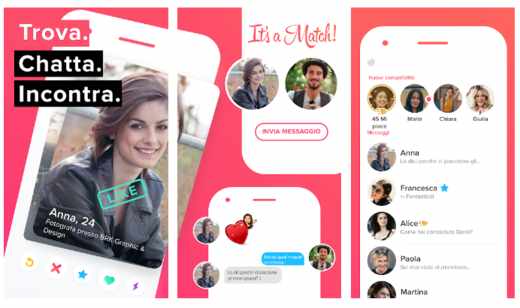 tinder is the queen of online dating apps to meet people, chat and maybe organize an aperitif. It is free but like all apps of this type it allows the unlocking of options available only for a fee (tinder More) and that they are able to insert unlimited Likes, hide elements of your profile and so on.
The monthly subscription to Tinder Plus costs dthe 7,83 euros per month, the six-monthly one of 6,25 per month and the annual one of 5,15 per month.
Before using Tinder you need to register with a Facebook account and a verification will be made by phone number. After downloading it from the Play Store for Android or the App Store for iOS, the first time you log in, you will be asked to activate your location and verify your identity by registering for the service.
How Tinder works
Once the registration phase is complete, the app will start searching for people who live near you, showing you the profile of a series of people that you can evaluate through buttons. The button arrow yellow cancels the involuntary discard of a user profile (it is paid), The button red X serves to discard a user's profile, the one with the purple lightning bolt highlights your profile for 30 minutes in order to get more views (it is paid). The button with the green cuore indicates a possible positive opinion towards you. The button with the Stella indicates a strong appreciation on the part of a person (it is paid).
Once you have identified the person you are most interested in, you can find out more information by clicking on their profile image.
In the top menu you can evaluate groups of friends by pressing the button of the three men. Swipe to the left indicates a Mi like it, to the right a dislike, to the bottom a Incredibly Like. You can even create your own group of friends to be evaluated individually.
Meetic (Android, iOS)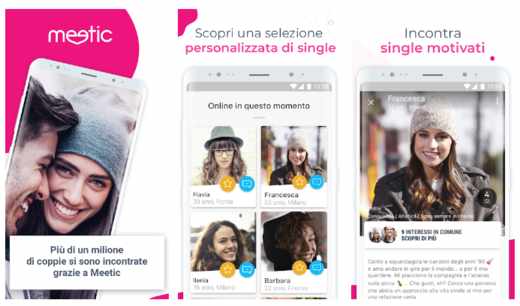 Meetic is yet another free dating app for Android and iOS that offers different tools for personalizing the profile, interacting and saving the search parameters.
How Meetic works
After downloading the app, register by answering the questions asked by the app to get to know yourself better. Your answers will be used to select any people who may be of interest to you. In doing so, Meetic will offer you a list of people every day with buttons that will help you evaluate them.
The button with the lightning bolt indicates a skid, the green one with V means a positive evaluation, the red one with the X leads to a negative evaluation. The button Stella will make you add the person you like to your favorites.
As with Lovoo and Tinder, also with Meetic you can take out a subscription that can be monthly for the price of 14,99 per month, quarterly at the price of 9,99 € and finally half-yearly at the price of 4,99 €.
Other apps for singles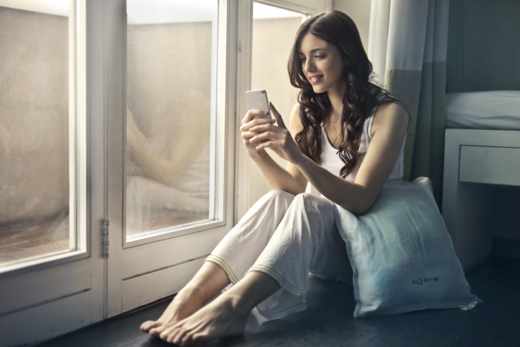 Gindr (Android, iOS)

Dating app used mostly by homosexual users Gindr it is based on location. After you have registered by filling out a form with your personal information, the app will start with the search on the map of the subscribers in your area. Easy to use, it is available for Android and iOS and allows you to send photos, messages, audio, stickers and your position to user profiles who, if interested, can accept and start chatting with you.
Only Women (Android, iOS)

Only Women is the female version of Gindr. This is a free dating app for women only. You can add photos, text and information to your account to personalize your profile as much as possible. Meet new people for free with the Only Women app compatible with both Android and iOS.
OK Cupid (Android, iOS)
OkCupid is among the best dating apps for Android and iOS that can be connected to your Instagram account. Like Meetic, Ok Cupid asks questions to allow its algorithm to create a percentage score, to be made public or not, and which will allow you to identify people similar to you. You can also carry out customized searches by pressing on Match o Quickmatch to have an effective search with photos. The app is free, there is also a paid version to visit an unlimited number of profiles.
Happn (Android, iOS)
Happn is a dating app for Android and iOS created to easily find people you met in real life, on the subway, at a party or anywhere else in the city. If that person has Happn installed on their mobile their profile will appear in your Timeline. If you both leave a like then you can start chatting.
Once (Android, iOS)
Once is a dating app for Android and iOS where a group of experts will choose a partner for you every day for quality appointments. Every day at midnight based on your preferences you will receive from one to four profiles chosen for you. Within 24 hours you will need to take the first step and start chatting. If not, just wait another 24 hours for a new partner.
Bumble (Android, iOS)
Bumble is a dating app very similar to Tinder where women make the first move by deciding who to converse with, when to take the initiative and who to contact. They have 24 hours to write a message to a man, and the man as many to reply. Otherwise the contact disappears forever. The app is free but offers in-app purchases with several interesting features. The app is available for Android and iOS.