SMS are among the most widely used communication tools by owners of smartphones and phones. Their cost, however, is quite significant, unless you subscribe to some subscription or offer from the various operators.
However, there is also another way to save on SMS. With a smartphone and the right App we can communicate with friends and also send them images and other attachments completely free of charge.

Each smartphone can manage SMS with Apps, but we can do it for free only with others that have our same app installed, for example Whatsapp and Chat On.
There is only one exception Yuilop, which allows you to send free SMS to any cellular user. If the recipient does not have Yuilop, he will only be able to reply via a normal paid SMS.
MySMS, it's not a nice App but it works perfectly. The messages are free and may contain photos, videos and other attachments. If the recipient does not have MySMS on their phone, they will receive an ordinary SMS. Attachments are available via links and a version of the tablet app (Android) is also available. It is also possible to send free SMS to and from computers. However, it is also available for iPhone and iPad. You can find it both in Google Play and in the Apple Store.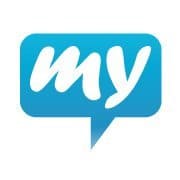 iMessage Apple, it is only available as a pre-installed app within iOS and on the Apple computer. iMessage verifies before sending the SMS that there is access to the internet and the iMessage servers. Otherwise, the message will be sent as a normal SMS and charged according to the tariff plan of your operator. iMessage can also send a message to multiple recipients at the same time and check if the messages have arrived and have been read. Photos and videos can easily be sent as MMS via iMessage, but this is an expensive option and perhaps better to turn it off.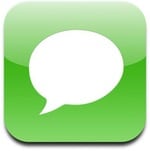 Yuilop Messenger, you can send messages to everyone for free. In conventional phones without "smart" functions, normal text SMS will be delivered, while Yuilop users can also receive photos, videos and other files. The operating principle is simple: each message costs the sender five "points" for each message received, if they get another five. An account without points can be topped up with bonuses, for example by promoting the app by inviting other friends to use it. The only drawback: Yuilop assigns the user an additional telephone number.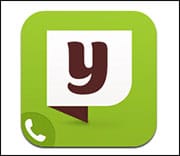 Chat On Samsung, is a very fast application that manages sms on Samsung smartphones. The app can also be used with other smartphones and even on PCs and Macs. Messages can be of any length and can also contain photos and funny graphic animations (smiley faces and videos). The app consumes a lot of data traffic and unfortunately does not allow you to send messages to users who are not part of the service offered by Samsung.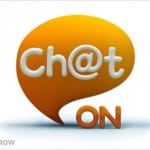 WhatsApp Messenger, it can be installed on all types of smartphones and allows you to contact only users who have the same app, so after installation you have to load the phone book to determine which of the contacts are reachable. The app is very fast even if the read confirmation, character counter and automatic SMS splitting are missing. The only drawback of high importance: our address book is transferred to the company's servers and our messages can easily be intercepted.