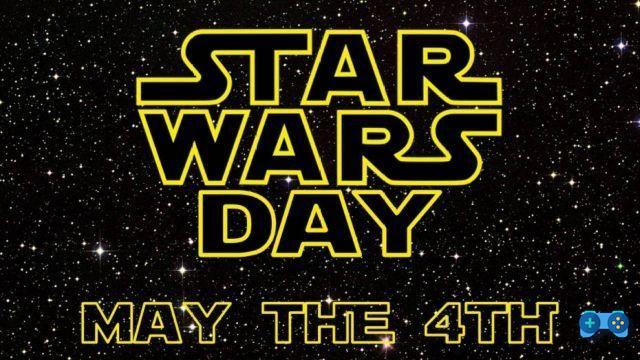 May the force be with you
Il 4st May is the official day on which fans of Star Wars from all over the world can celebrate the culture linked to the saga created by George Lucas.
Lo Star Wars Day He was born on 2007 thanks to a play on words in English between "May the Force be with you" ("May the Force be with you") and the phrase "May the fourth be with you" ("May 4 be with you") . It is all based on the double meaning of the word May (in relation to the context it can mean "may" or "May") and on the assonance between the words Force ("Forza") and fourth ("Fourth").
The peculiarity of the institution is also given by the fact that it was proposed on May 25, 2007 and although officially the Star Wars celebrations fall on May 4, there is more than one fan who also celebrates on May 25.
Intellectual property "Star Wars" which has been part of the great Disney family since 2012, is present in practically all entertainment sectors, not only the three film trilogies and the long series of spin-offs (including Rogue One and Solo), but also animated series, TV series (The Mandalorian for example) and above all memorabilia. In recent years especially then, there are countless action figures, limited edition LEGO sets, puppets of any shape and size, and other objects for domestic use and much more, which have drawn from George's universe. Lucas.
Just with the approach of May 4th, we have decided to offer you the best Star Wars-themed items (also taking into account the price), to celebrate in style or maybe to get closer to this faraway galaxy, someone who is not yet part.
Lego set
If you like Legos, a set dedicated to Star Wars is probably the best gift you can give yourself. The iconic X-wings of the resistance or the very agile Imperial Tie Fighters, cannot be missing on the shelf of a true enthusiast. But for lovers of the new course, there is also a very tender Baby Yoda, Kylo Ren's Shuttle or Boba Fett's helmet.
LEGO Star Wars X-Wing Fighter Luke Skywalker with Princess Leia and Droid R2-D2, Set 75301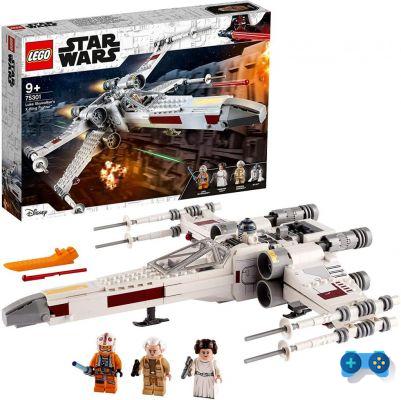 LEGO Star Wars Imperial TIE Fighter, Collection: Skywalker Saga, Set 75300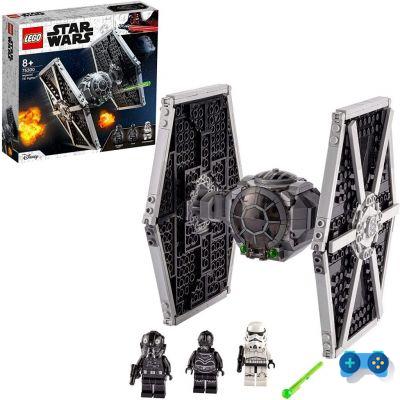 LEGO Star Wars Imperial Probe Droid, Set 75306
LEGO Star Wars The Mandalorian The Baby Baby Yoda, Set 75318
LEGO Star Wars Boba Fett Helmet, Set 75277
LEGO Star Wars Yoda with Display Stand, Attack of the Clones Collection, Set 75255
LEGO Star Wars Shuttle from Kylo Ren, Starship, Collection: The Rise of Skywalker, Set 75256
LEGO Star Wars A-Wing Starfighter 1673 pieces Ultimate Collector Series, Set 75275
Toys / Action Figures
Who said action figures are for kids? Show him these Star Wars themed Actions and you will surely change his mind….
Disney-Star Wars Child-The Mandalorian Plush Toy, Multicolour, 28cm, GWD85
Hasbro Star Wars - Kylo Ren Centerpiece (collectible), E0331EU4
Star Wars The Black Series - Mandalorian (Collectible Action Figure)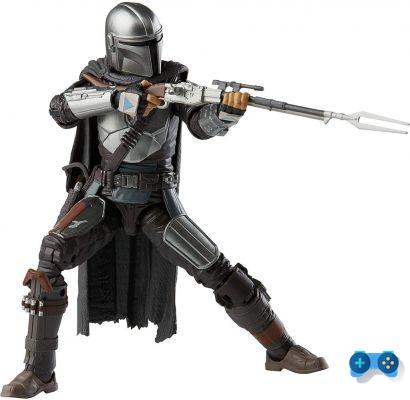 Cups, soft toys and other household items
Whether it's a color-changing mug with a hot drink, or a droid-shaped thermos, don't miss the chance to show the world your passion for Star Wars, even early in the morning. And if you want to surprise her by preparing a dish for her, don't forget to wear your Chewbacca apron
Star Wars Mug, Porcelain, Multi, 10.5 x 10 x 10.5 cm
Star Wars Mug, Brushed Steel, Multi-Color, 18.5 x 8 x 8 cm
Joy Toy Darth Vader Maxi Mug, Ceramic, Multicolored, 10.00 × 13.00 × 11.00 cm
Joy Toy-R2-D2 Black Line Plush of Different Materials, 25 cm, 1601762
Dart Vader, Welcome to the Dark Side Doormat (60 x 40cm)
"I Am Chewbacca" apron
Video Game
A videogame dedicated to Star Wars is always an event, but recently two titles developed by EA have earned the acclaim not only of fans of the saga, but also of specialized critics. Star Wars: Squadrons and Star Wars: Jedi Fallen Order, are two fantastic titles whether you are passionate about the brand or not, do not miss the opportunity to play them ... and if you have a headset for the VR squadrons it will give you much more than a few thrills
Star Wars: Squadrons PlayStation 4 - Standard
Star Wars: Squadrons - Xbox One - Standard
Star Wars: Squadrons - PC - Standard
Star Wars Jedi Fallen Order - PlayStation 4
Star Wars Jedi Fallen Order - Xbox One