Sony unveiled games that will be offered free to PlayStation Plus subscribers for the month of April 2021.
This month we return to the "normal" quota of three games (last month, we remember, there were four), of which one exclusively for PlayStation 5 e the other two for PlayStation 4, but also compatible with the new console.
PlayStation Plus: Oddworld Soulstorm
As already announced on the occasion of the Future Game Show, Oddworld: Soulstorm will be part of the offer PS Plus of the month of April as a title for PS5 since its release, scheduled for April 6 2021. The new adventures of Abe and Mudokon they will make their triumphal and… free entry into the digital library of subscribers to the online service of Sony who are in possession of a PS5.
PlayStation Plus: new titles for PS4
But also the owners of PS4 they're not going to fare too badly, since they'll be able to play two titles of absolute depth.
Zombie Army 4: Dead War, fourth installment of the popular spin-off series of Sniper Elite, sees the committed player a fight hordes of Nazi zombies. With a co-op mode for up to four players, epic weapons e abominable hidden enemies, the game of Rebellion it projects the already tormented Europe of the 40s into a gloomy, dark and brutal hell.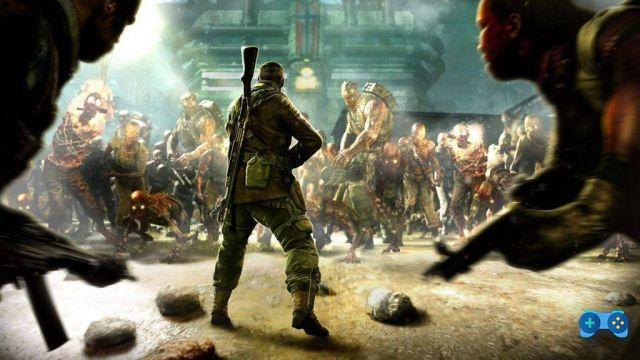 Days Gone, one of the most successful in acclaim temporary exclusives home PlayStation of recent times, it is instead the perfect mix between post-apocalyptic survival e "on the road" adventure. A devastated world, hordes of unstoppable zombies and a fast motorcycle are the ingredients that have made the title popular. Bend Studio, published in 2019. Recall that A PC version of Days Gone is expected to be released later this month.
The games PlayStation Plus of the month of April will be available starting from Tuesday 6 April 2021 and will take the place of those of the month of March, that is Final Fantasy 7 Remake, Farpoint VR, MODELS e Remnant: From the Ashes. If you have not yet redeemed these games, therefore, hurry up and do so!
Also let us know your comments and impressions on the titles chosen by Sony for this month in the comments to this article or on our social networks: Telegram, Facebook, Instagram. And don't forget to keep an eye on ours Twitch!