La fixed Internet line is present on almost the entire national territory, especially through technologies that exploit copper cables (ADSL and, in part, mixed copper fiber): even if the work on optical fiber continues unabated, in fact, the municipalities reached from "traditional" or hybrid coverage are still in large majority. However, there are some isolated areas or areas penalized from the point of view of investments, in which it is not possible to activate any type of service for fixed connectivity: what to do in these cases?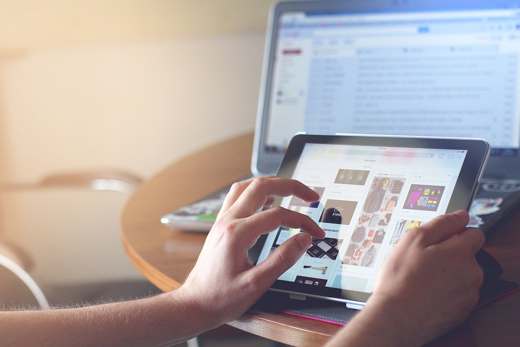 Here are the alternatives of July 2019 to ADSL (to stay updated on offers and promotions, it is possible compare the best offers for satellite ADSL by clicking on this link).
Linkem offer
Linkem is a Wireless operator that operates on FWA technology (actually the FWA Plus standard is used, practically a mixed radio fiber) and that allows to surf without limits up to 30 Mega in download, without the telephone line. The provider's offers are essentially two, one rechargeable and one on subscription:
Linkem Without Limits Subscription (24,90 euros per month): offers unlimited navigation and the modem included in the offer, as well as free installation. Thanks to a promotion currently in force, it is possible to have the plan at 19,90 euros per month for the entire first year;
Linkem Without Limits Rechargeable (99 euros for the first 4 months or 269 euros for 1 year): also includes unlimited data connection, modem and free activation. After the initial period (4 or 12 months), you can continue to browse according to your needs, making top-ups: 1 month for 27 euros, 3 months for 75 euros, 5 months for 110 euros or 1 year for 240 euros.
The Linkem offers do not provide for permanence restrictions.
EOLO offers
The provider EOLO also operates on a mixed radio fiber connection and offers various solutions in promotion for July 2019. Among the most interesting we find:
EOLO Easy (26,90 euros per month): connection up to 30 Mega, free unlimited phone calls and router included;
EOLO Super (29,90 euros per month): navigation up to 100 Mega speed (optimized for streaming and gaming), unlimited calls, free router and two digital services of the customer's choice (including Chili Cinema, Amazon Prime, Now TV or Xbox Live Gold).
The cost of installing the antenna is equal to 30 €. A version is also available Rechargeable (EOLO When You Want), with the possibility of renewing for 2 days (6,90 euros), 1 week (9,90 euros), 2 weeks (19,80 euros) or 3 months (99 euros). In this case, only the 30 Mega connection is available, while the installation costs 99 euros.
Satellite Internet Offers
If the area is not reached by either ADSL or FWA technology, one of the best alternatives could be satellite broadband, a less widespread service but it can also be activated in areas less covered by other types of radio connection. Among the best known commercial proposals of this market we have:
Open Sky
The provider offers various commercial solutions for the Internet via satellite, with a variable speed depending on the tariff subscribed. Here are some examples:
Open Air (24,90 euro al mese): unlimited connection up to 30 Mega in download
Konnect Bronze (€ 29,90 per month): Internet a 16 Mega in download e 3 Mbps in upload;
Konnect Silver (39,90 euro al mese): connection up to 30 Mbps in download and 6 Mbps in upload;
Konnect Gold (€ 69,90 per month): Internet fino a 50 Mega in download e 6 Mbps in upload.
The activation of the Open Sky services has a cost of 49 €, while the monthly fee for the kit rental varies from 3 to 5 euros per month depending on the type of offer subscribed. There is a 12-month stay constraint.
SkyDSL
SkyDSL also offers different plans for Internet connection, at different speeds and performances:
SkyDSL2 + 10 (€ 19,90 per month): 10 GB of monthly data with connection up to 10 Mbps in download and 1 Mbps in upload;
SkyDSL2 + FLAT 20 (29,90 euros per month): unlimited connection up to 20 Mbps in download and 1 Mbps in upload;
SkyDSL2 + FLAT 40 (34,90 euros per month): Internet without limits up to 40 Mbps in download and 2 Mbps in upload.
The activation cost, thanks to the July 2019 promotion, is equal to € 59,90 one-off.
The best alternatives of July 2019 to ADSL and fiber, as we have seen, have extremely variable costs and performances depending on the type of service chosen. FWA and satellite Internet are the solutions to consider if you are looking for an alternative that allows you to have an unlimited connection in both download and upload. If, on the other hand, unlimited data is not a priority, it could be cost effective also consider mobile Internet tariffs, often available with a good number of GBs at attractive prices.