New emoticons have finally arrived on WhatsApp Are you curious to know all the new smileys added with the latest WhatsApp update? You're wondering what the meaning emoticon WhatsApp 2017? Don't worry, in this article I will reveal the meaning of WhatsApp 2017 smileys by highlighting them in detail, so I suggest you continue reading to the end, because if you want to send a message with the cute symbols of the most famous messaging app in the world, then it is the case that you document.
When we talk about emoticons or emojis, also called Whatsapp smileys, wa emoticons or WhatsApp symbols, we are referring to the representation of a mood. This is why when, especially among young people, we communicate via chat we tend to share these symbols, whose purpose is to replace the words that cannot be expressed. Read on to discover Whatsapp emoticons meanings or Wapp smileys meaning.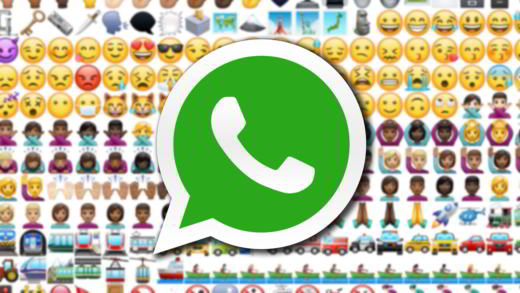 The new WhatsApp 2017 smileys are different than in the past. Some have surprised faces, stars instead of eyes and faces with long noses. Others are smiling or disgusted. But in the new WhatsApp 2017 emoticons we not only have smileys that express emotions, there are also characters such as the genie of the lamp, men and women in yoga position, zombies, vampires up to emoticons with babies, children and nursing women.
Read also: Meaning of Emoticons WhatsApp 2016 and how to use them
But what are the WhatsApp 2017 emoticon symbols? Well there are many and all communicative, if you want to discover them, below you will find complete lists with the meaning emoticon WhatsApp 2017, smileys, smilies and symbols to browse and use when chatting with your contacts. The categories are: people, nature and animals, buildings and places, events, vehicles and sports, symbols, music and objects.
Whatsapp emoticons meaning
Emoticons category People WhatsApp 2017
Emoticons category People 2 WhatsApp 2017
Emoticons category Nature and Animals WhatsApp 2017
Emoticons category Buildings and Places WhatsApp 2017
Emoticons category Events, Vehicles and Sports WhatsApp 2017
Emoticons category Symbols, Music and Objects WhatsApp 2017